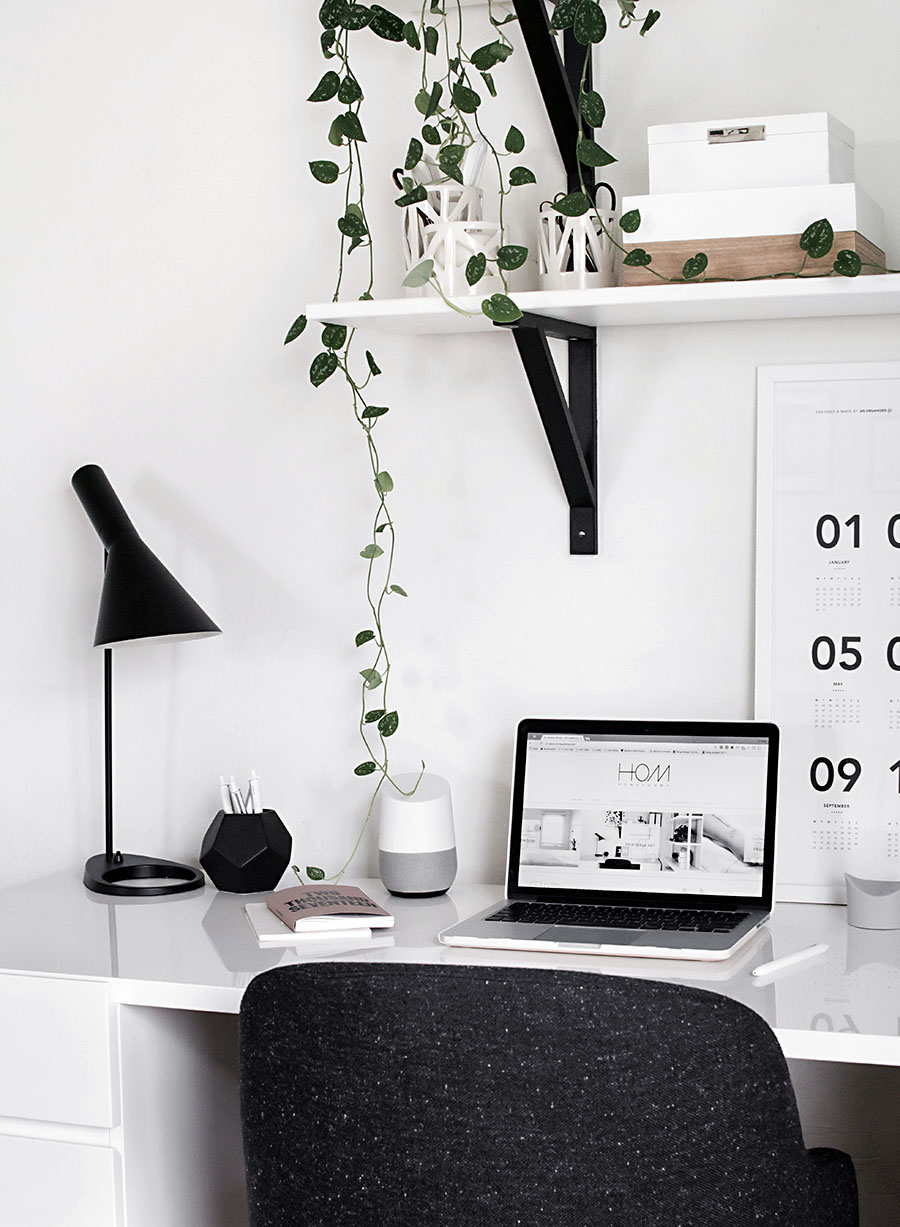 Going through the reader survey results, I was most curious to see how you guys would answer the question on what you wish you could do more of in your free time, and a recurring answer was either blog more or start a blog.  I very much know the struggle of putting in the time to blog or write, especially when our free time is scarce and spread thin among other important things, but maybe this giveaway could be a little push with a pretty new blog design (or to start one!) to get you feeling pumped to work on it, or maybe you've just been in need of a new look for your site.  I'm very excited to share that the team at Blogzilla is giving away a blog theme to an HOM reader, and I hope you love their designs as much as I do!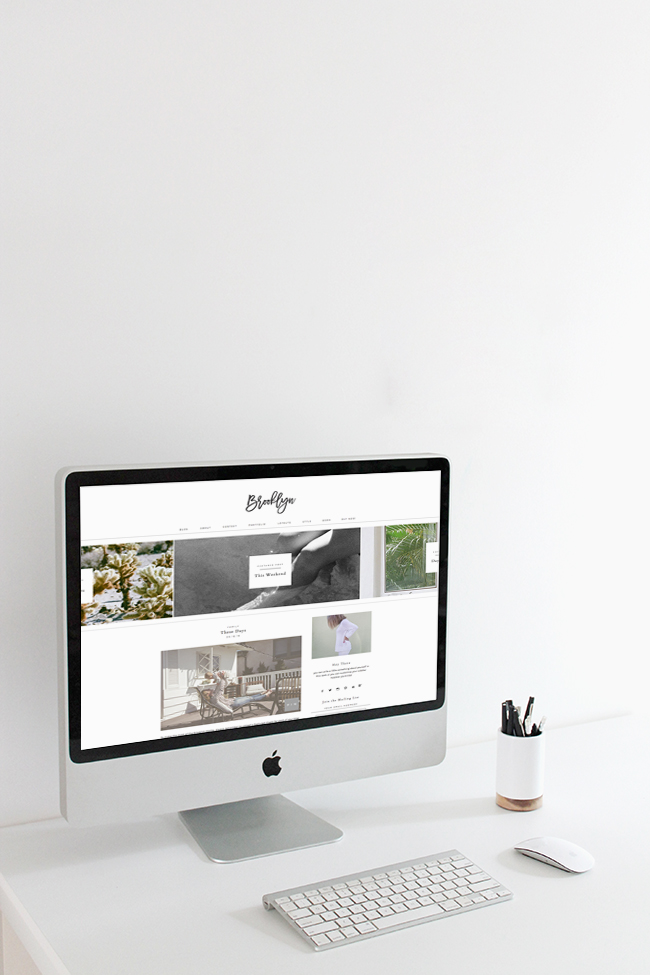 I've been lucky to get to know and work with Molly and Natalie, the masterminds of Blogzilla, and I'm proud to support their beautiful work (if you didn't already know, they did the blog design for HOM!)  They offer clean, simple, modern, and minimal themes for wordpress.org sites and I truly love every single one.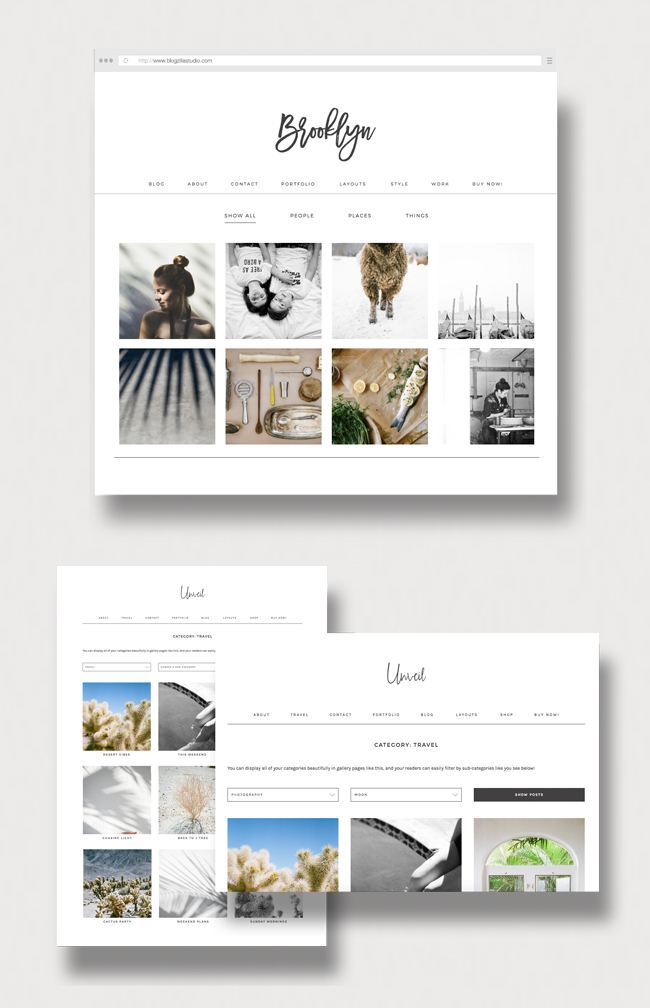 I so appreciate that their designs keep the focus on the content while still looking professional and polished, all things that I consider top priority.  They also provide features and options that can display your projects like a portfolio, which work for whether you do or don't blog but have a body of work to share.  Try and pick a favorite theme here.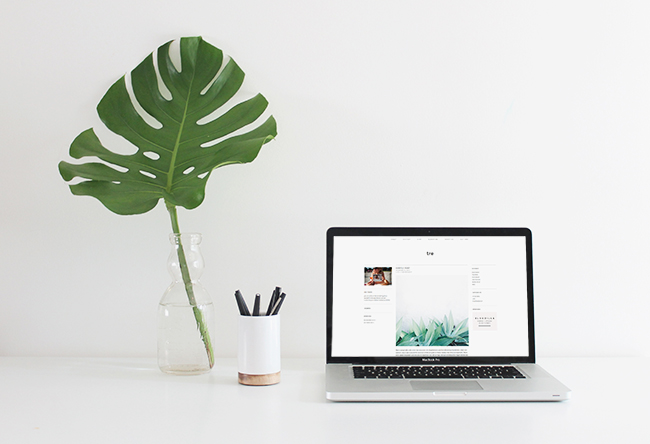 TO ENTER THE GIVEAWAY: Visit Blogzilla and comment below with which theme you'd pick if you win the giveaway.  One winner will be selected randomly in one week and contacted via email, so make sure to fill in your email address in the comment form (emails never appear publicly on the blog as long as you enter it where it says "email" and are never shared with third parties or used in any way other than to contact you if you win the giveaway.)
Open internationally!  If you don't need a blog theme but know a friend that would love one, you can definitely enter to win it for them- that would be terribly sweet.
Good luck <3
*EDIT* Giveaway is closed and winner has been selected.  Thanks to everyone who entered!
Other Posts You Might Like