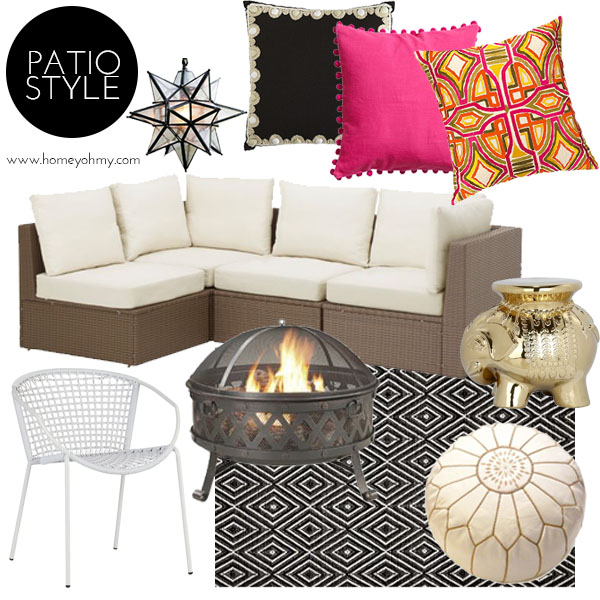 Star Pendant / Beaded Pillow / Pom Pom Pillow / Embroidered Pillow / Sofa / Chair
Fire Pit / Rug / Elephant Baby / Leather Pouf
It is HOT outside.  According to the calendar, it isn't technically summer yet for another month, but it more than feels like it here in so-cal.  It's got me thinking a lot about outdoor lounging, though really right now I'm preferring the air-conditioned indoors!  Still, the season of patio envy is upon us, and my patio-less self has been daydreaming about the kind of outdoor space I'd want to hang out in.
So for my pretend patio, I imagine this mix of classic, glam, modern, and boho details.  I do enjoy mixing styles a bit, but overall I like to create a space that's chic.  What do you think of the space?  While I was putting it together, my boyfriend so adorably requested that I put in a grill, haha!  No no, so sorry, there's no room for your grill.  In all seriousness though, a grill would be badass and it's certainly on my outdoor-must-haves list.
And just for fun, I want to share some seriously inspiring outdoor spaces I've been admiring.  Which of these outdoor spaces would you want for your own?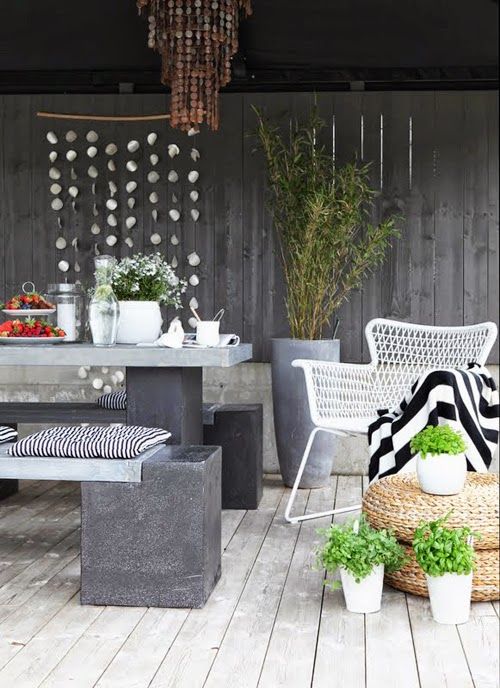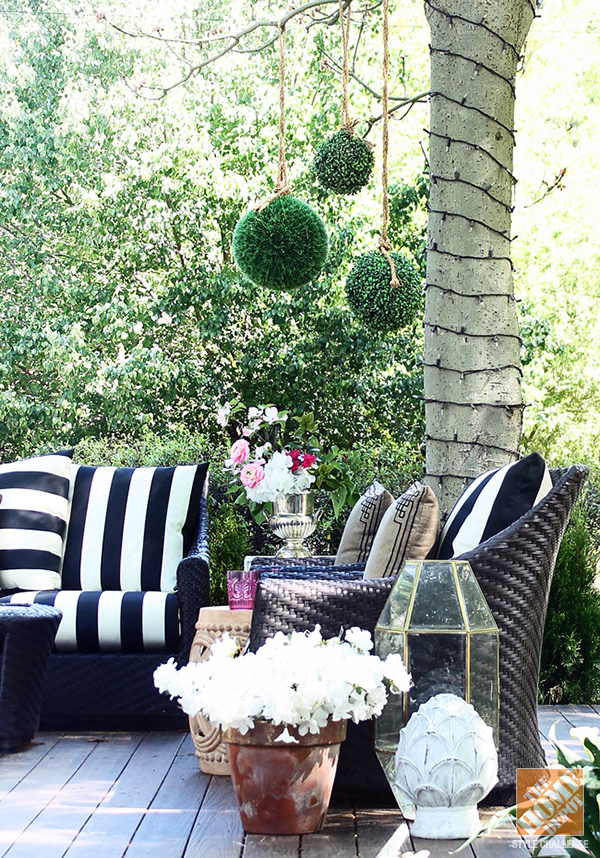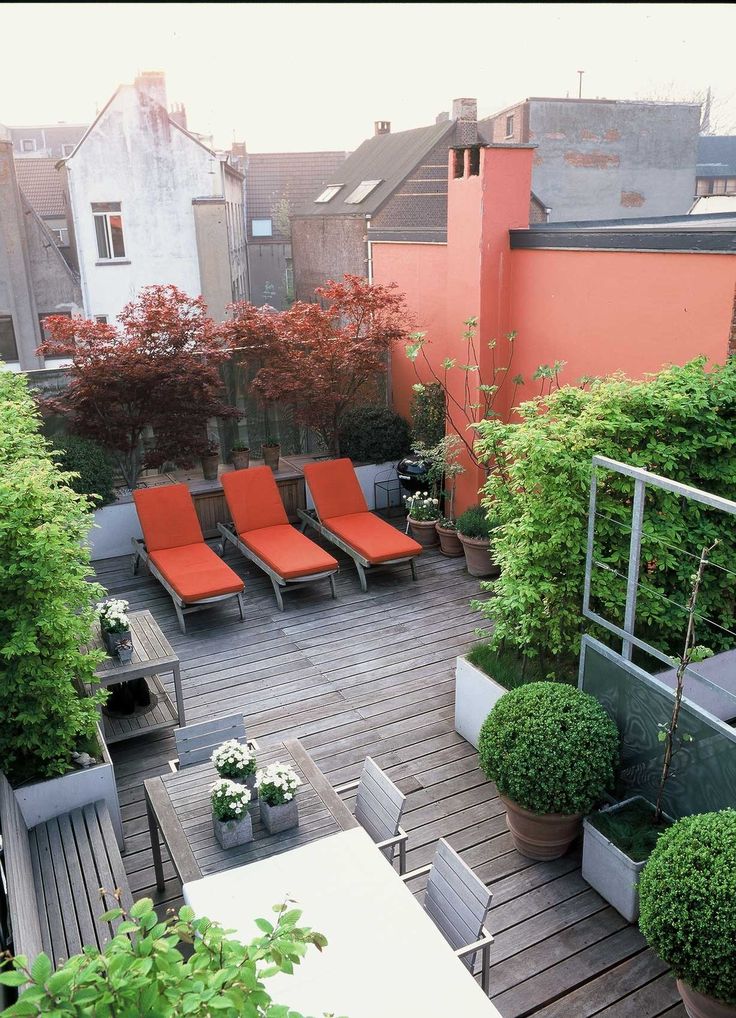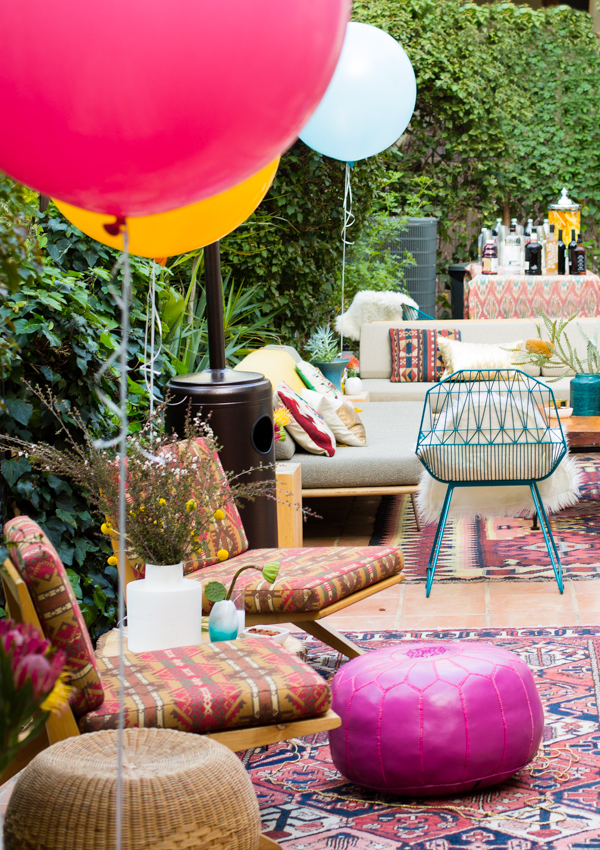 Other Posts You Might Like