Some of my favorite things during the month of October!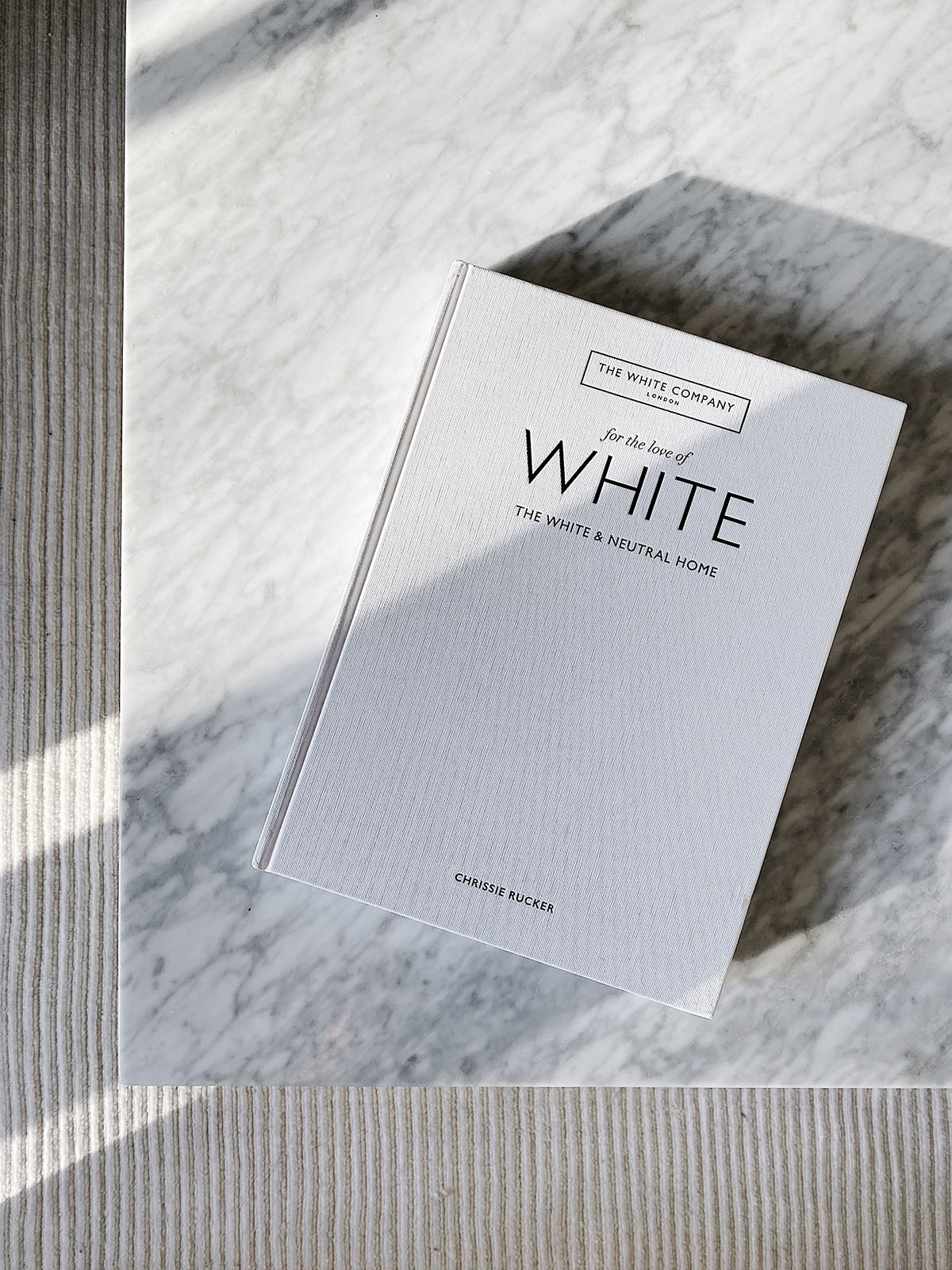 COFFEE TABLE BOOK– For the Love of White: The White and Neutral Home
The White Company's PR sent me their new book and it's exactly what I hoped for. All lovers of white and neutral interiors will find big inspiration in this book. It revitalized my love of the aesthetic and reinforced that white and neutrals are not boring. The spaces featured are mostly traditional modern style but there's something for everyone as far as styling inspiration goes. The images are beautiful and the book itself without the jacket cover (the way I photo'd it here) has a pretty texture that makes it even more decorative on a coffee table. I've been flipping through and getting lost in it every time the cover catches my eye and I think sure, I have a minute right now to sit with the book and stare at the pages.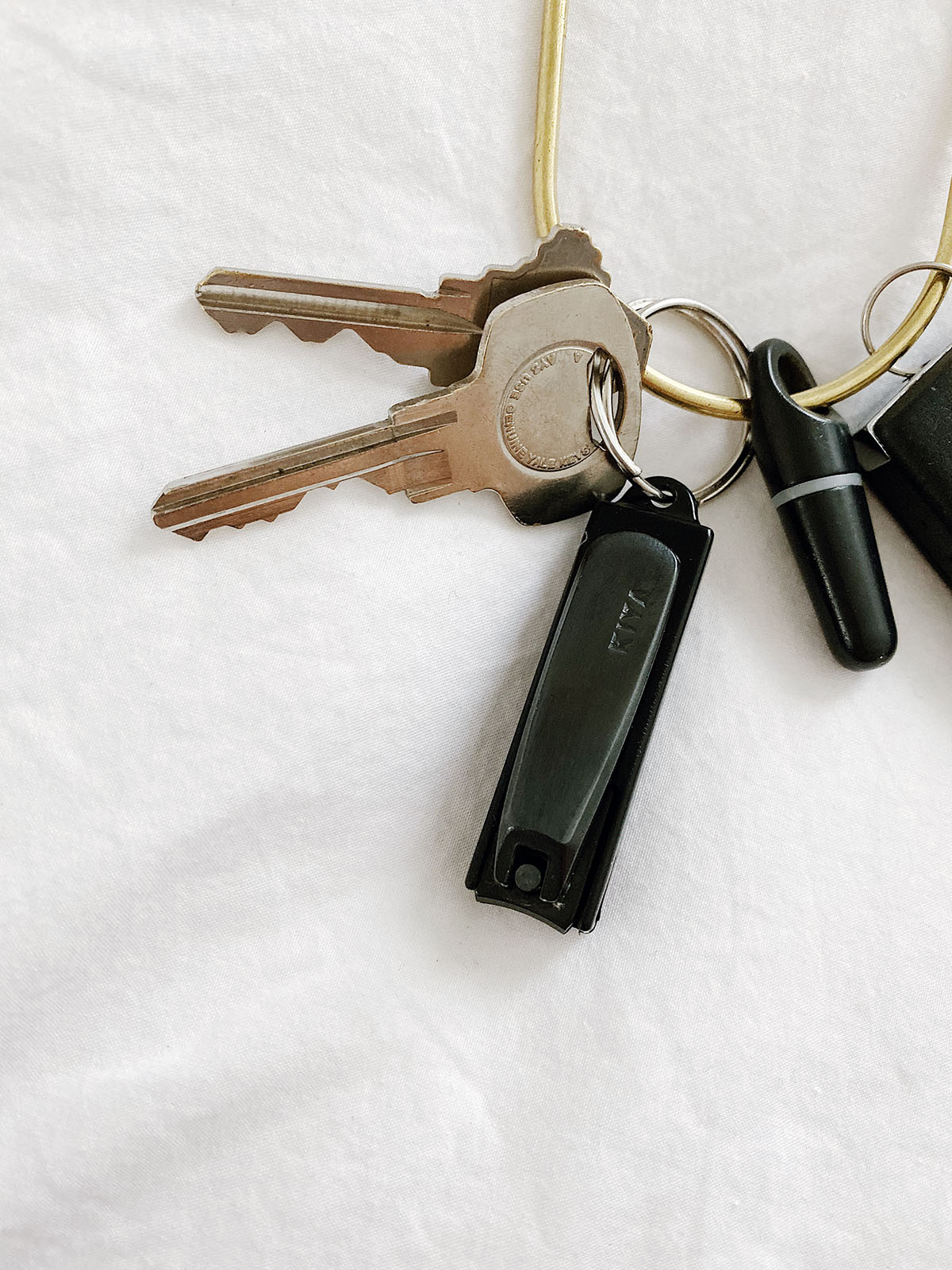 MINI NAIL CLIPPERS– Kiya
If I'm out and about and I break a nail, I will obsessively pick at it until I potentially rip the whole thing off. I have needed for a long time to carry nail clippers on me but it's hard to remember, or transfer between bags, and to generally keep it easily accessible. This mini nail clipper that hooks onto my keyring is the perfect solution. Works well and looks really nice, plus there's a nail file on the back of the lever (handle? You know what I mean.) which is another thing I'm best off with having on me at all times.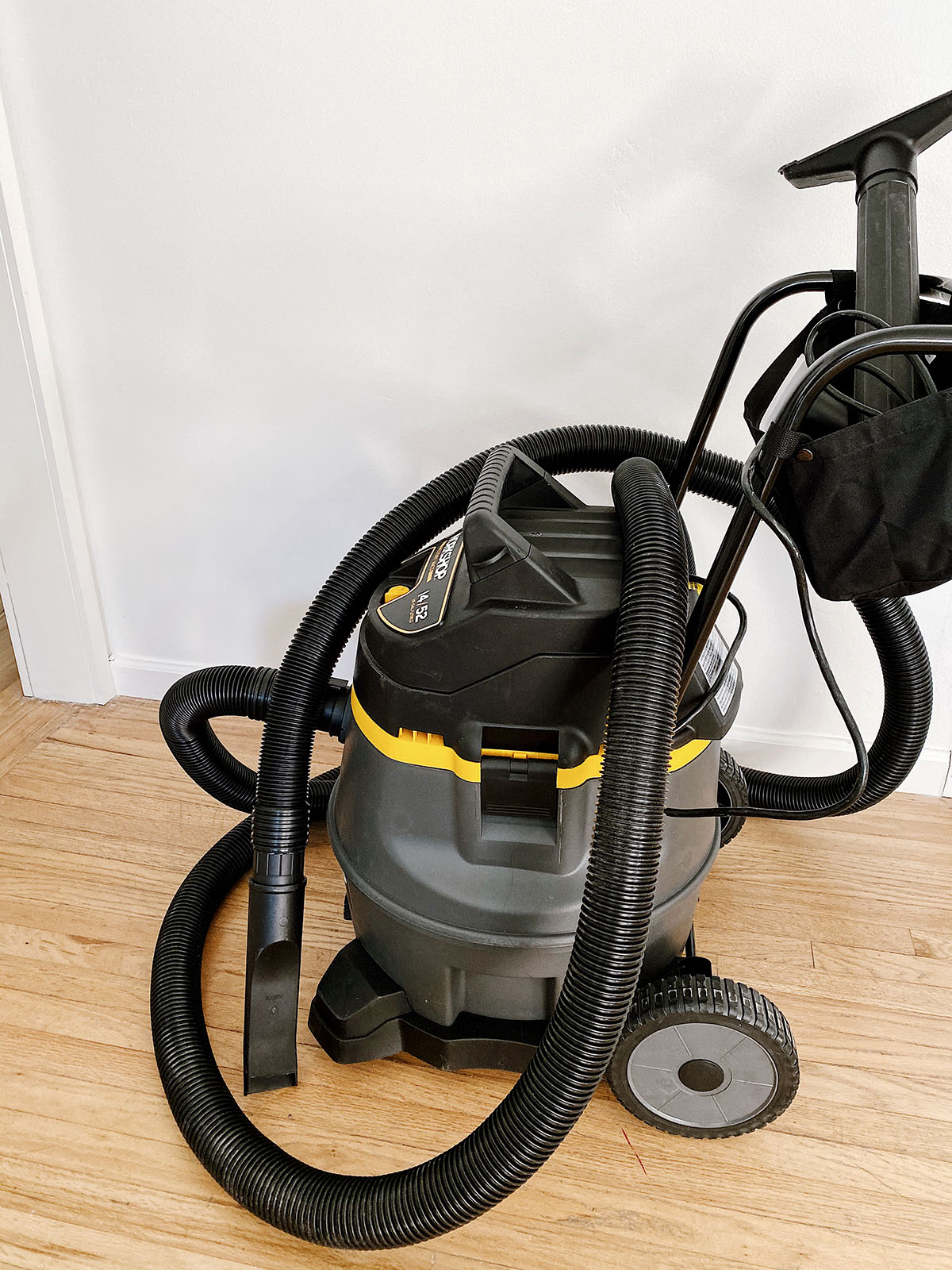 THE BEST PURCHASE I'VE MADE THIS YEAR- Workshop Shop Vac
I didn't really know what a shop vac was until I went on a deep dive of researching the best way to clean drywall dust because our house and all our belongings are covered in it from what I mistakenly expected would be minor work that should have been finished before we moved in. What I learned is that a regular household vacuum cannot handle fine particles like drywall dust, but a shop vac with a fine dust filter can, and though I felt like this thing might be overkill in terms of power and price, it's already been worth its weight in gold. Drywall dust is hard to clean and gets everywhereeeeee and I'm convinced it's not possible to really get rid of all of it (it's that white stuff you see on the shop vac hose and wheels) but this vac still makes me feel like I have control over this dusty apocalypse because it is mighty. I got the extra long hose so that I wouldn't have to cart around the vac every 5 steps I take and it's been both convenient and annoying. It's very long and maneuvering it is sometimes a hassle, but I still think it's less of a hassle than moving the entire vac around. Final conclusion: I'm glad I got the extra long hose.

As I went around vacuuming up piles and layers of drywall dust off of every surface, I also sucked up sawdust, random pieces of wood, other random pieces of debris both small and large, my very long strands of hair that I shed everywhere, and then I knew this machine will serve us well for a long time. I imagine it will be handy every time we work on a house project/renovation, or when there's a cleanup that risks damaging our household vacuum so we'll use this shop vac instead, or vacuuming the car! I'm enjoying vacuuming even more than l already did!! Vacuuming is your favorite chore, too? So satisfying.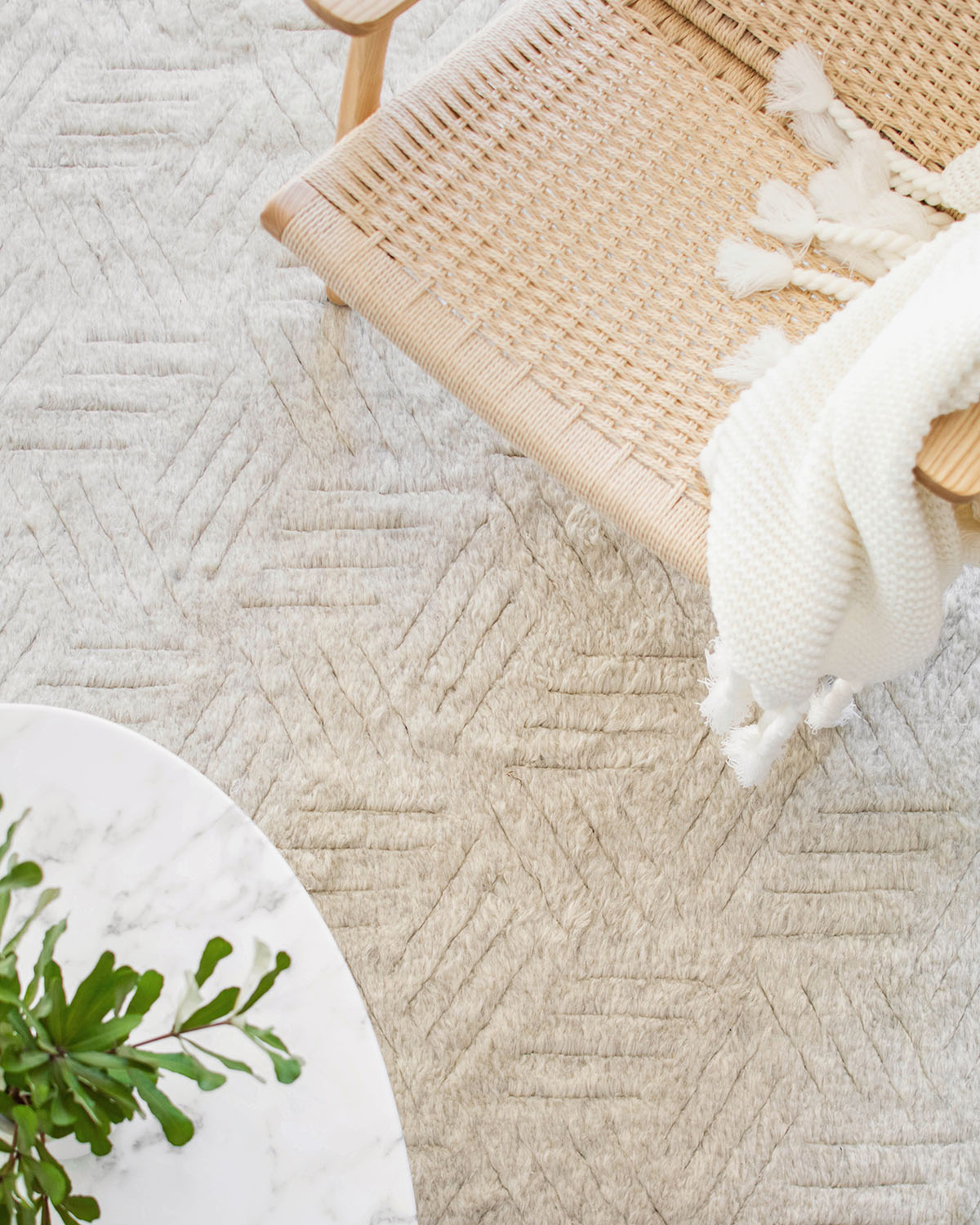 RUG– Ben Soleimani Mirada Rug
I worked with Ben Soleimani to photo their silver charcoal Mirada Rug and it's a textural dream. Planning on making its home in the living room or family room (we decided that big room is going to be a family room!) which I'll figure out once this initial work on the house is done and we can finally unpack I can't waittt. I haven't come across a unique design like this before, like a modern take on a Moroccan style rug where the pattern looks like it's cut into the wool. Gives it different layers of texture and I think it's so mesmerizing and gorgeous while still being minimal. It's soft, perfectly neutral, and has unexpectedly become the foundation for the rest of my design plans.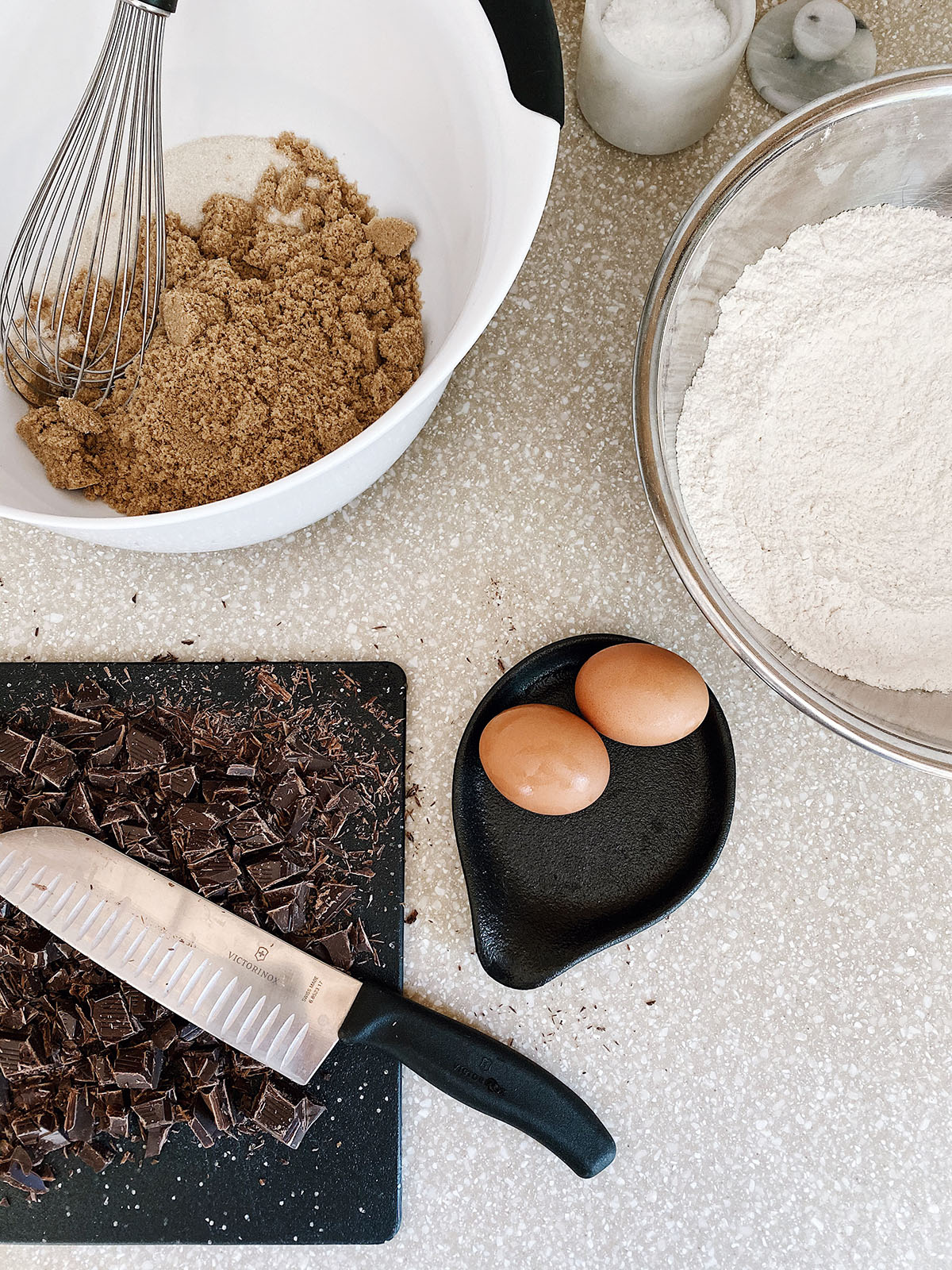 SPOON REST– Crate & Barrel
Modern and clean, yes and yes, does the job and holds cooking utensils so that the counters don't get dirty from them. What I didn't know is that I'd enjoy it even more for holding eggs so that they're not rolling around while I prep on the counter. I can use a bowl to hold the eggs too, sure, but a bowl isn't already so conveniently living on the countertop at all times. This spoon rest is, and after I've cracked the eggs I place the shells on it until I'm ready to clean up vs walking over to the trash can to toss shells between each cracking. It's a small convenience I'm enjoying more than I ever would have guessed.

TOOL BOX– Yamazaki
Have generally been really into this Japanese brand lately. They create modern minimal home organization accessories which explains why I love them so much: design and function perfectly coexist! I originally intended for this "tool box" to hold our first aid items, but found that my travel/sample size products fit better in here. I previously didn't have these things in any kind of container, they were just wild and loose on a shelf and are doing much better now that they're contained in this adorable box. In the future I imagine repurposing to hold materials that go through more moving so that the beautiful wood handle comes in more of use, but for now the size of this fits exactly into the shelf that's designated for these toiletries and it is deeply satisfying.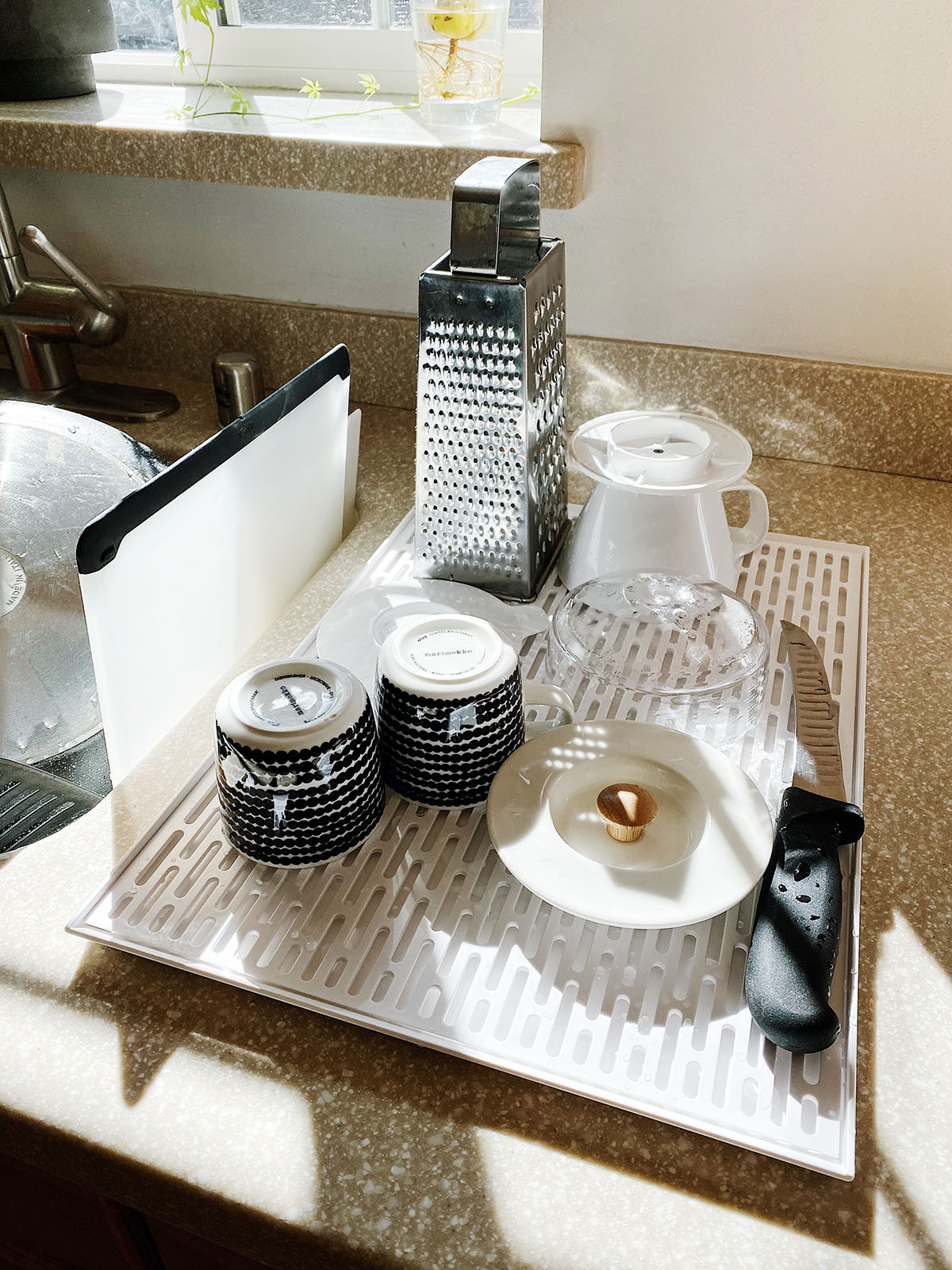 GLASS DRAINER– Yamazaki
Another one from Yamazaki. Not everything can go in the dishwasher, and some things are too delicate to throw into the sink rack with the pots and pans. This glass drainer is everything I wanted. All the "delicates" get placed here to drain after hand washing, and after they get put away I pour out and dry off the water that collected at the bottom of the tray and tuck the whole thing away in a drawer. It's light, takes up little space, and looks nice. All of this is extra important with our countertop space being limited, but even if it weren't this is still an efficiently simple and not bulky solution to drying hand washed items.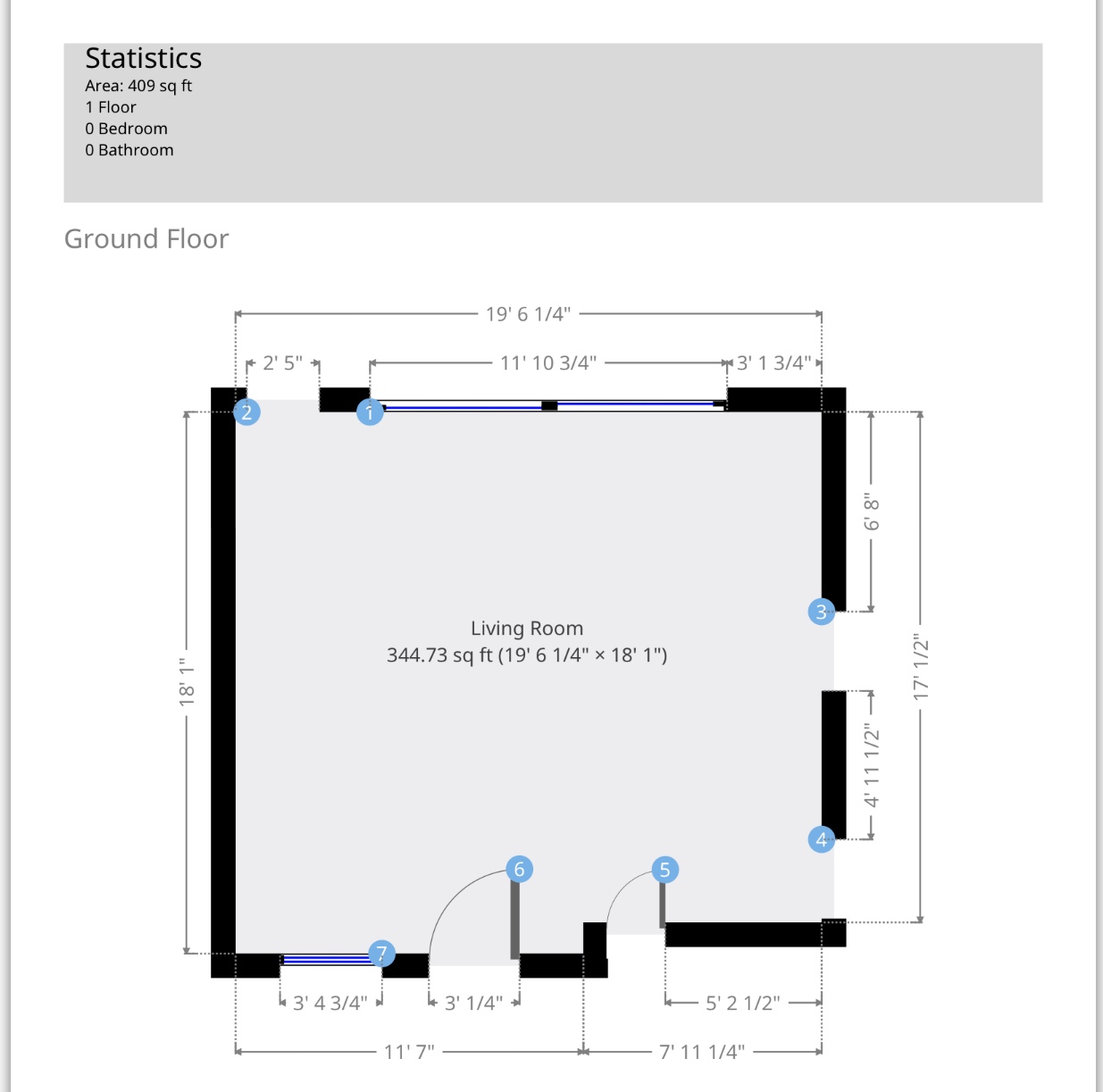 APP– Magic Plan
This app makes it fairly easy to create floor plans and layouts and I'm absolutely using it plan out the design of our home. It works by initially taking a scan of the room as you identify each corner with your phone camera, from which the app generates rough measurements of your walls, windows, doors, and any openings. The tedious part is going back through and measuring all the dimensions yourself to adjust the numbers to be more accurate, but once that's done you have a blueprint you can refer back to over and over again as you spiral down the drain of contemplating every layout option. The app allows you to add in furniture, appliances, and other objects of your desired dimensions, and you can combine all your rooms and outdoor spaces to create one giant floor plan of your entire home. Designer or DIY'er, everyone can use this app.

SONGS ON REPEAT

Emotional Oranges- Motion
SG Lewis, J Warner- Aura
Mahalia- Sober (Jarreau Vandal Remix)


LINKS
The Kinuta Terrace in Tokyo is so dreamyyyy. I can't get enough of concrete in homes.

Inspiration for our master bathroom: I love the color of the tiles and the shape of the vanity!
I read this article a long time ago and recently remembered it because I'm working on a recipe with butternut squash, and when I read it again it confirmed being one of the funniest things I've ever read: I watched in bewilderment while a man tried to return butternut squash because he thought it was cheese.
Other Posts You Might Like