The last time we talked about finishing touches for the home, we covered lighting and how it's one of those details you might not think of early on when designing your home, yet it makes an immense difference and shouldn't be ignored.  Same goes for the topic of this post, which I'm realizing is one of if not the first thing I notice when I step inside of any space: SCENT. 
I'm an enthusiastic user of candles and room sprays, though it's always been evident in my experience that the effects don't last long or spread that wide.  I also wouldn't do a great job of remembering to use them regularly, and when you spend so much time in your own home you become immune to whatever scents (or odors) are already there that guests on the other hand would notice instantly.  So to fulfill my need for something that would deliver beautiful scents evenly and regularly, require very little upkeep, and fit in perfectly with the design of my home, I found Aera, who I'm partnering with to share more about their home fragrance system that can be controlled with ease from my smartphone- amazing.  Aera is also kindly offering a discount code for everyone and a starter set giveaway for one lucky winner!  Details at the end of the post.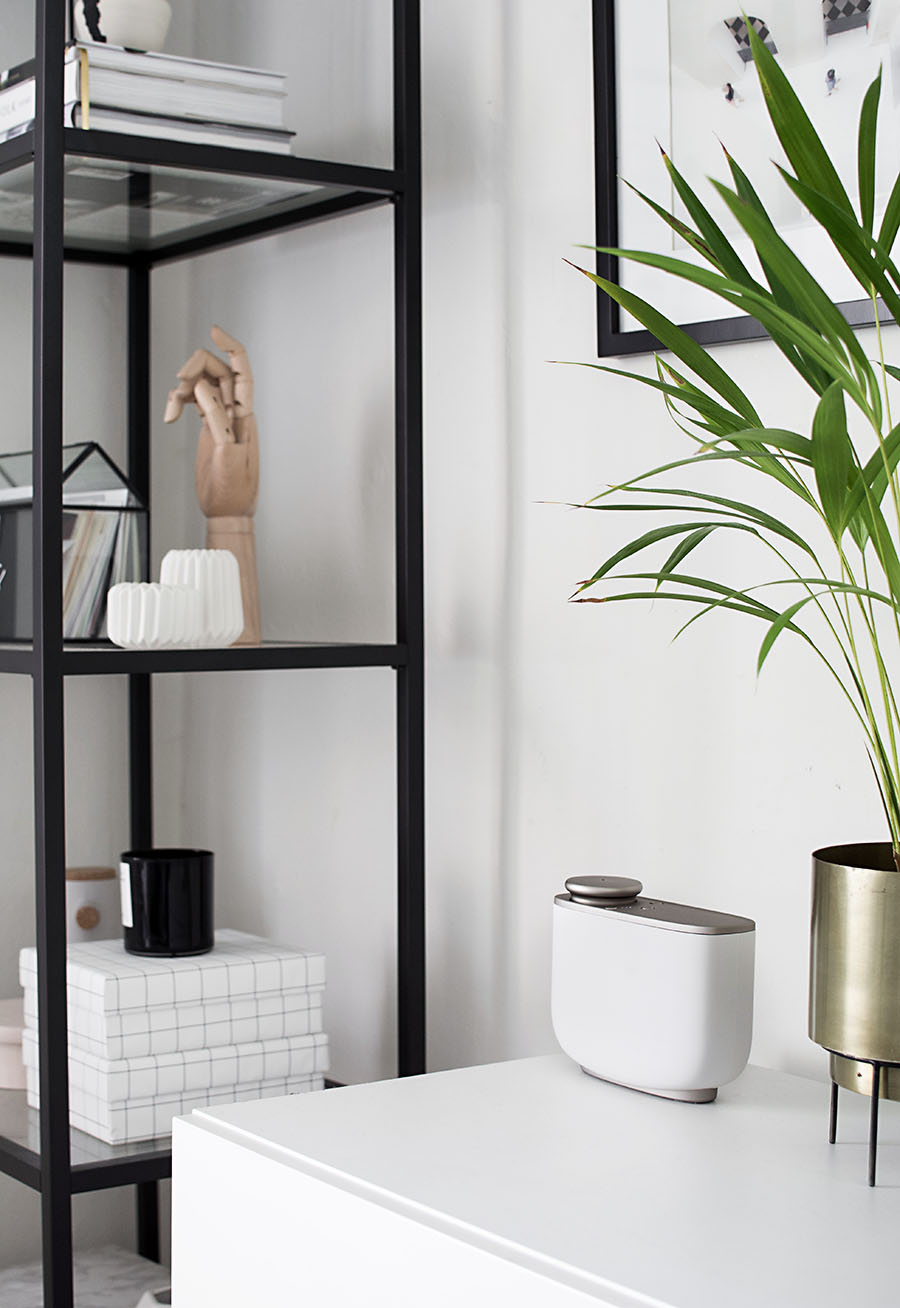 I keep my Aera here in the living room as it's both the biggest room and the first room to enter our home through.  It's also where we spend most of our time.  Because the fragrance floats in the air, I've placed my Aera in a location where I know the air circulates throughout the room to maximize scent coverage- up to 2000 sq. ft!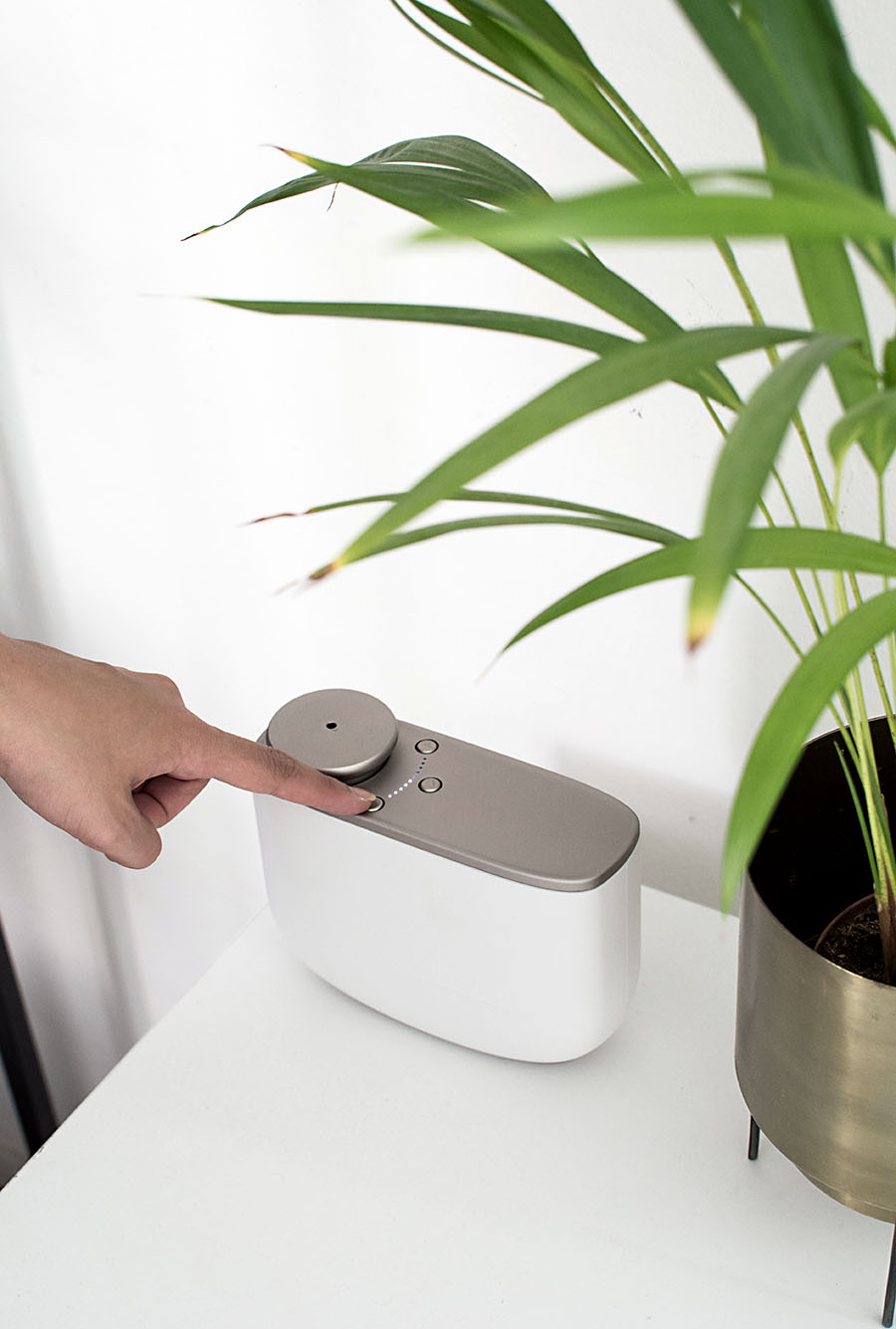 Aera is simple to use with buttons on top for adjusting the scent intensity level based on room size or general scenting preference (I usually set mine between 2-5).  The device then emits a dry vapor of fragrance at timed intervals, which I control from my smartphone.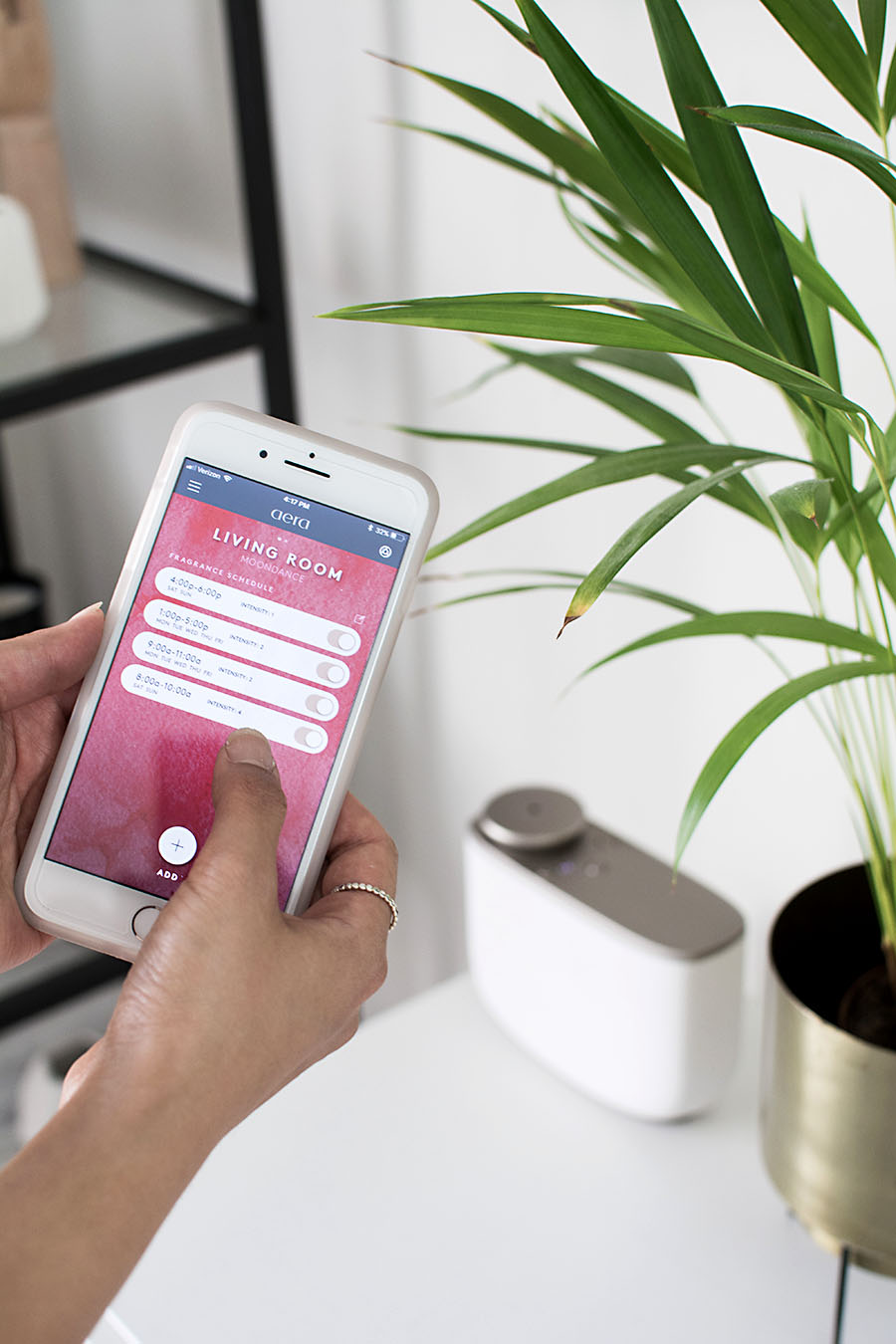 The AeraForHome app is the best part about this system.  From here I'm able to set up schedules for different days of the week regarding what hours and at what intensity Aera operates at, which ultimately helps with making the fragrance capsule last longer since it won't be emitting at all hours.  This means I never have to worry about turning it on or off.  Being that I'm very forgetful, this is everything.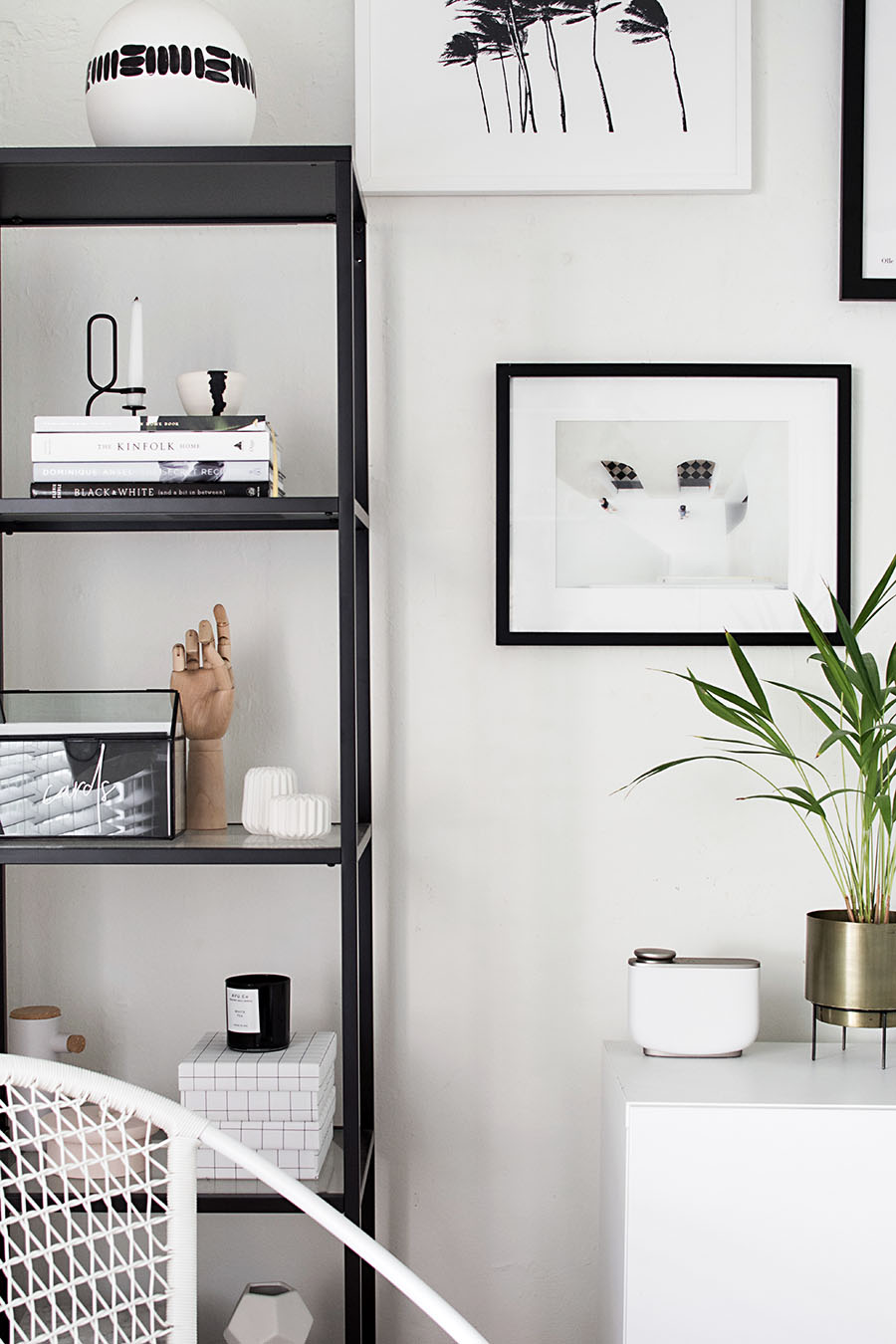 Of the eight scents to choose from, my favorite is Moondance and I knew it the moment I smelled it.  The description is "warm & enveloping" and that couldn't be more accurate.  With notes of bergamot, iris, and amber, it feels very fall and smells amazing everyday.  I work from home daily just across the room and it boosts my mood every time I catch the scent emitting, like it's reminding me to breath!
I love knowing that when guests come over, they'll be met with my favorite scent and not something like what we made for dinner the night before.  All the while, I don't need to hide its modern and sleek design, and I don't have to worry about it wasting fragrance while we sleep or are away because the app lets me control that.  The tech, design, and function combo on this is just plain exciting.  It's everything I want our home to be!
Are you into scenting your home?  Do you notice the scents of homes or spaces you visit?
Enter promo code OHMY20 at checkout for 20% off your order on www.aeraforhome.com through 11/22/17.  Limited to one use per customer.  Cannot be combined with any other discounts.
GIVEAWAY
*edit* Entry period has ended and winner has been notified.  Thanks to everyone that entered!
This post is sponsored by Aera.
Other Posts You Might Like