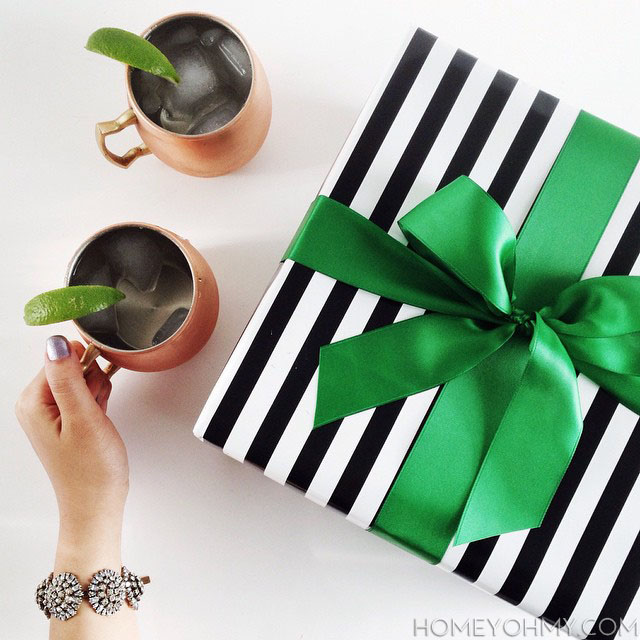 Hi, guys!  I toyed around with posting one final holiday project today, but with how fun it's been riding the holiday rush lately, I decided I'd give myself a little break.  Such a tough decision, I know!
Really though, this is the first time since starting my blog that I'm taking any sort of holiday break, and it feels weird.  The workaholic in me says I can't abandon my blog baby for a minute, but I want to prioritize being fully present with loved ones for the rest of this year, so that's what I'm going to do.
I will be popping in next Monday for a fun DIY, but besides that, it'll be quiet around here until 2015.  I'll be posting my shenanigans and whereabouts on Instagram in the meantime so long as my phone isn't dead (It's always dead.  I'm working on this) so you can follow me there if you'd like!  If you're still itching for a little more holiday inspiration or just want to be entertained, check out this round-up of my Christmas projects from last year that I slightly updated the main image for.  It's always interesting to look back at where I was and see how much has changed, but also how some things haven't ;).
Before I go, I want to say thank you for being here and for the excitement we share.  I'm so so so excited for another year of fun with y'all and it means the world to me that we have that to look forward to together.  Have a Merry Christmas, happy holidays, and enjoy savoring every moment with your family and friends.  Love you all <3.
Other Posts You Might Like