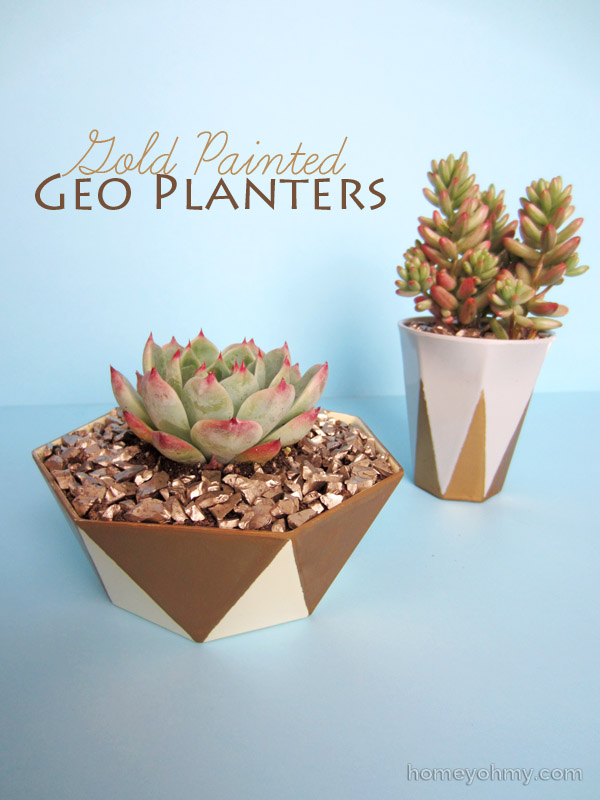 I'm still riding the succulent train, guys.  As long as they keep dying, I'll keep replacing them <3.
The idea for this project began when I was about $5 short from reaching the minimum purchase total for free shipping at Urban Outfitters online.  Quite the dilemma, I know.  I was sure I'd find something in the home sales that would help me out and came across this geo bowl and cup.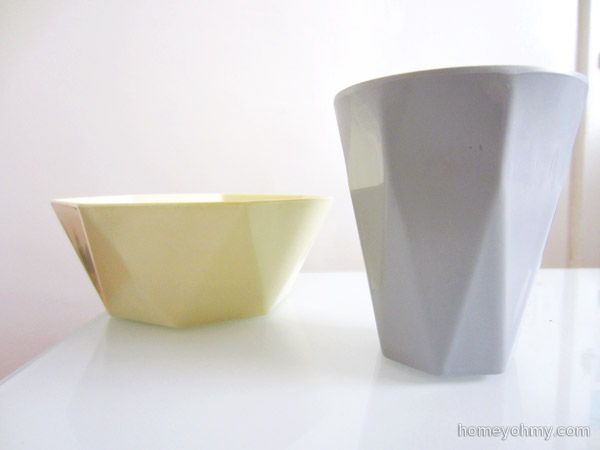 All I could see was how perfect they'd be for planting succulents.  Sometimes you just know these things and can't fight it!  Of course I had to add some customary gold flair.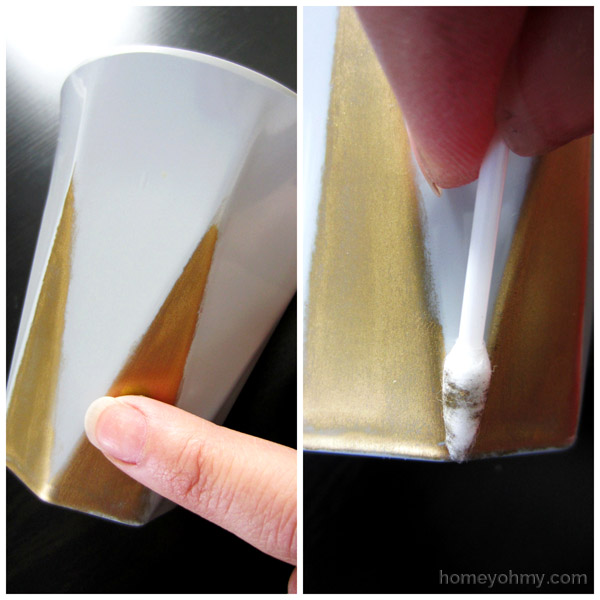 I applied Gold Leaf Rub 'n Buff
 (affiliate link) with my finger, and while it was difficult to create clean edges, I love how I was able to remove mistakes with a q-tip dipped in acetone.  Very easy and convenient (two of my favorite words).  I applied two layers, waiting about an hour for drying in between.
I'd say the color is more brass than gold, which is still a metallic, so I dig it.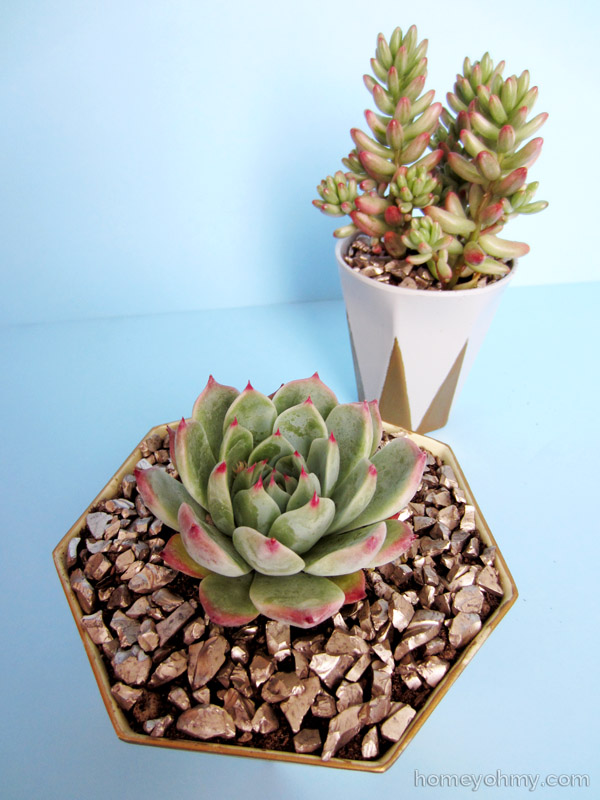 The metallic filler on top was an afterthought, which I conveniently had on hand.  I imagined the bowl would have several succulents planted in it but after plopping in this one, I thought it  would look best on its own.  What do you think?
Here's to hoping they survive!  I actually have a mini succulent garden that has been thriving most excellently, which I'm very proud of considering the many other losses, and I think I might have figured something out…  Every plant I've put in front of our East facing window has grown so good.  Could that be the secret???  Or is it just a coincidence…  Either way, my boyfriend banned me from watering our plants and he has taken over that responsibility.  That might also be the secret.
Other Posts You Might Like