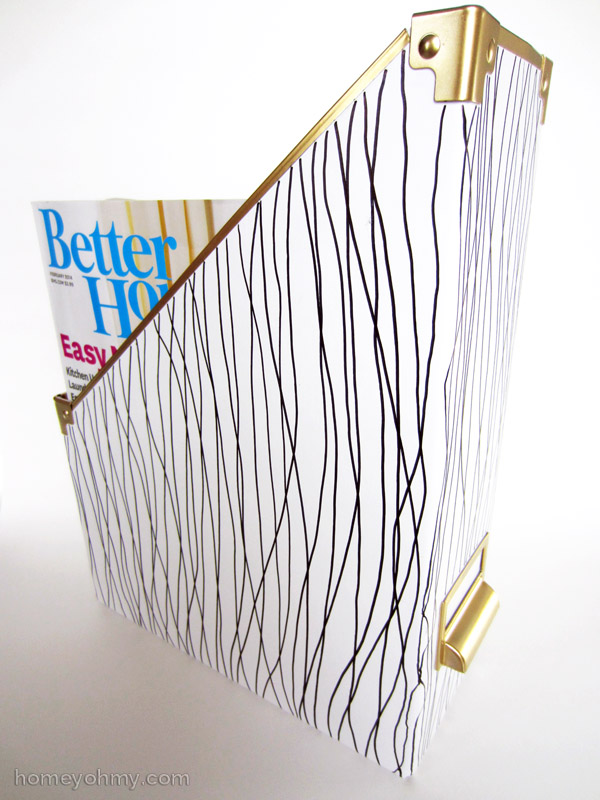 I've been working on updating my work-space, hence the recent organization and storage related projects.  Besides that, I'm a fan of organization, judging by how the Container Store makes me squeal and shown by how I've already put up multiple tutorials related to boxes (I love boxes).
What I love even more is keeping it all affordable.  No one out there doesn't like spending less, right?  So instead of shelling out for a designer magazine file, I went with a blank slate  and decorated it myself.  *Cue IKEA entrance doors opening with beam of light shining through*
I got the IKEA Kassett magazine file pack in white.  I only wish the hardware came in gold, but that's okay.  We can do something about that.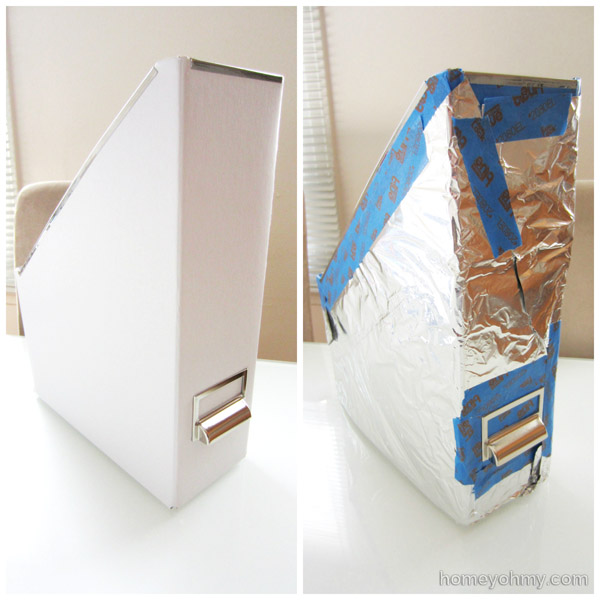 I applied painters tape around the hardware, including along the inside edges at the opening, then covered all the white surfaces with aluminum foil.  This is a bit of a pain, can't lie about it, but if it's gold you want, it's tape you must do.
After spray painting the hardware with Rustoleum gold spray paint
 (affiliate link), I tackled the studs on the back.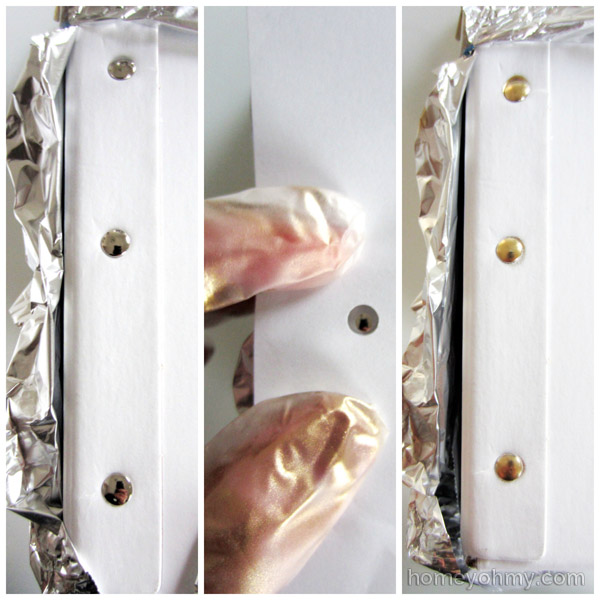 I initially wasn't going to paint them because taping around them would be more trouble than I thought it was worth, but then I realized they were the size of a regular hole puncher.  So I punched a hole in a piece of paper and used it to spray paint each stud one by one.  It didn't create the cleanest paint job, but I'm still pretty proud of that move!
Removing the tape was a slow and careful process since I didn't want to risk ripping the magazine file surface, but I made sure to peel the tape back as horizontal to the surface as possible and all turned out well.
Next, I drew on the design with a Sharpie.
A major benefit of these squiggly lines is that they don't require any type of precision, so they're hard to mess up.  They're also pretty fun to draw, and the process is oddly soothing.
Finally, I spray painted the remaining silver hardware, which thankfully came separately from the magazine file.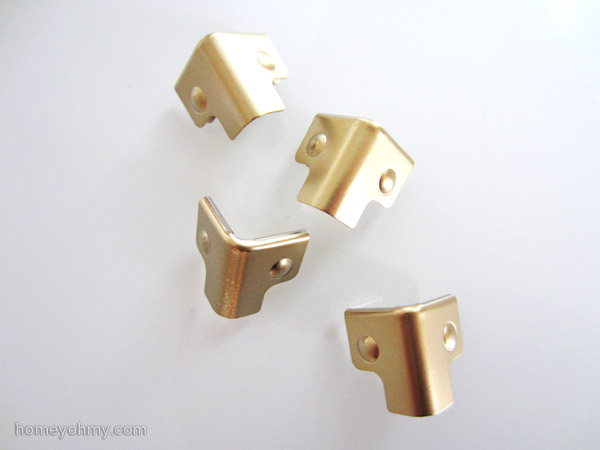 I sprayed all sides and after they dried completely, I secured them on the magazine file corners.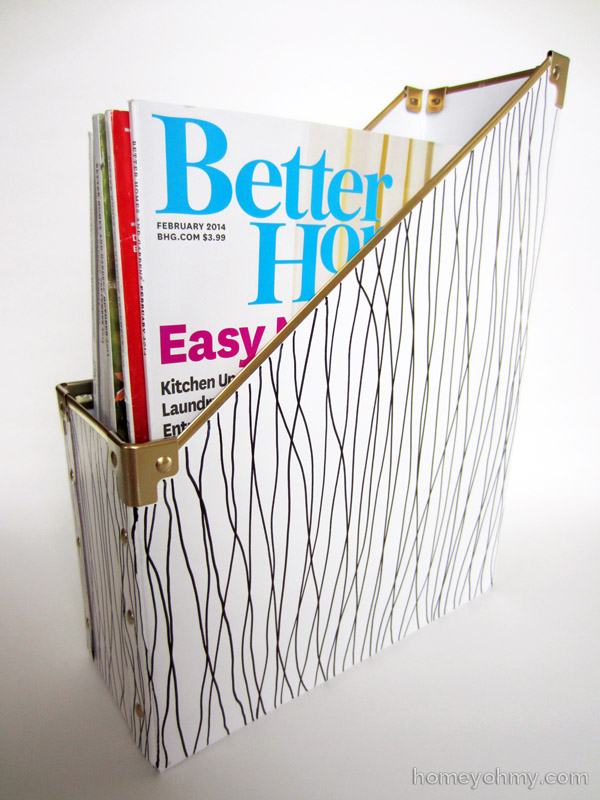 All done!  It'll be storing my BHG magazines, which by the way, I have no idea how I got the subscription and I'm sure I'm not paying for them.  Not complaining.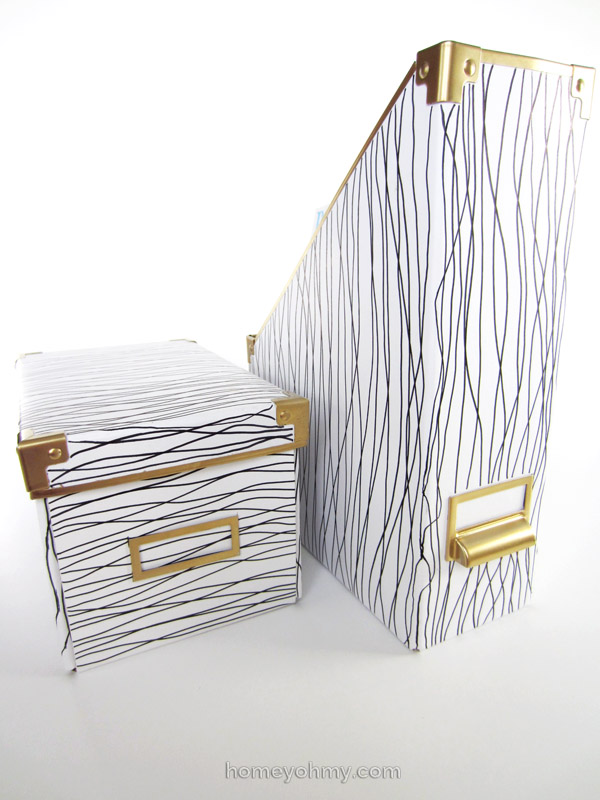 Oh yeah, I also got a Kassett box pack.  Told you I love boxes!  The label plate conveniently came separately, but everything else I had to tape and spray paint the same way I did with the magazine holder.  Hopefully I'll show them displayed once I'm done updating my desk area ;).
I'm pretty sure I'll renew my BHG sub whenever this one's over, but other than that I've never really subscribed to any magazines.  This makes me wonder… Do you have any magazine subscriptions?  Or has the internet made them obsolete?  Maybe you could recommend a magazine I might enjoy checking out!
Other Posts You Might Like