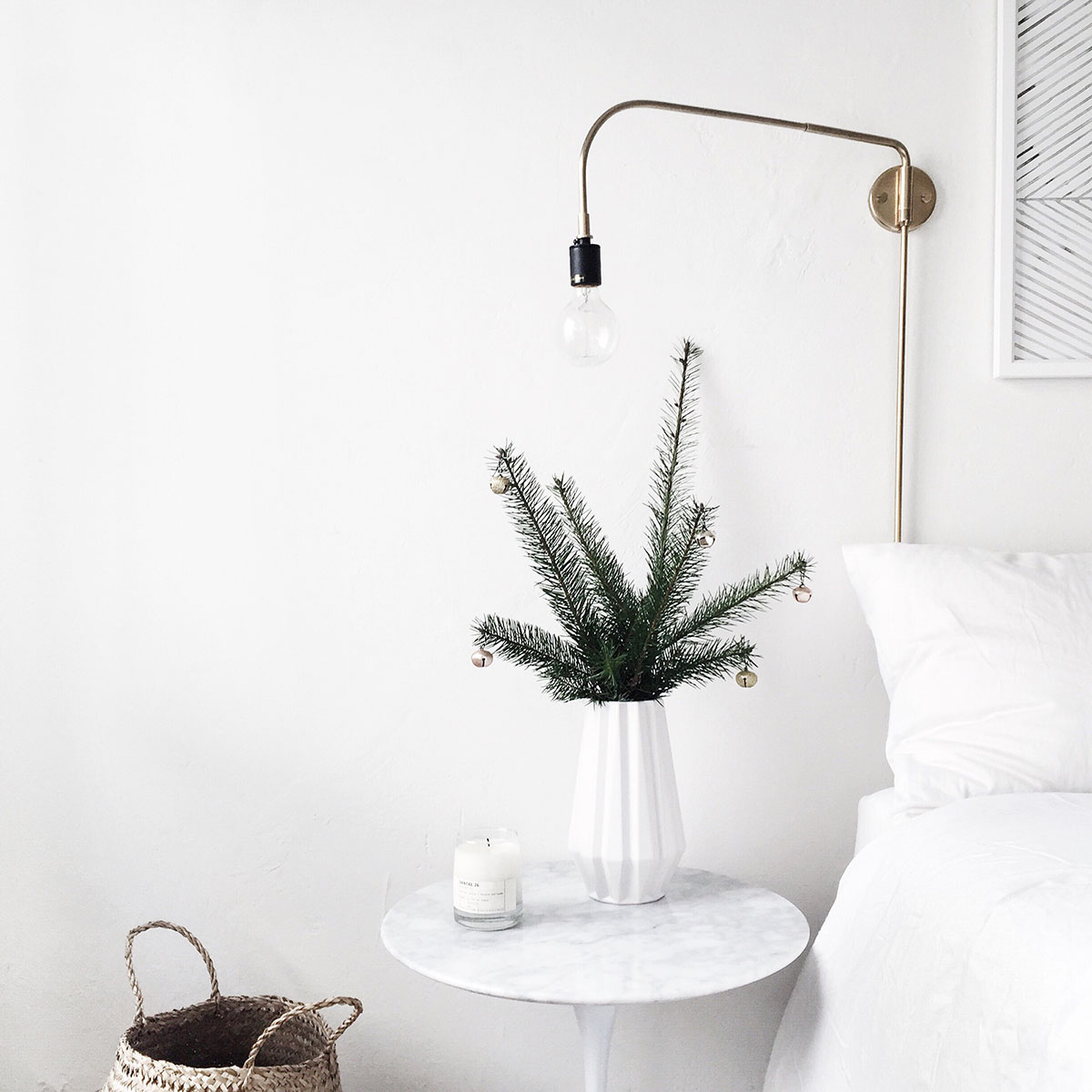 OO it's been a while since I did one of these + I felt like coming on here and quickly doing story time/giving a tiny update, how are ya?  Was this past month crazy for you too??
Near the end of November I was weeks into fighting a cold that wouldn't quit and then I broke my pinky toe which W-O-W, I could not have known how much I used that thing until now having dealt with it hurting every time I did anything.  So I entered December coughing my brains out and unable to really walk, the worst part being that I couldn't workout which I've shared with you guys before is my love and major for my mental health.  In short, I was having a hard time keeping my head up.
BUT.
This really is the most wonderful time of the year, whoever first said that nailed it.  No, I didn't get to everything I wanted to do this month and I felt super anxious and helpless on my butt waiting for my stupid toe to stop hurting, but I got to spend some really good time with fam and friends, work on very fun projects, and stare at our Christmas tree.  Everything about this season makes it hard not to be joyful.  I'm happy, grateful, and all the sappy feelings.
Toe isn't completely healed yet but when it is, I'm going to train harder than I ever have and I'm extremely excited for it.  Very recently I've flipped my perspective and am thankful for the break (heh) it forced me to take and even though it was frustrating, it slowed me down and gave me time to think, which is not a bad thing.  Oh yea, I broke it when I was walking out of our bathroom and accidentally bashed my foot into the door jam.  I'm going to get house slippers with a solid base and never not wear them in this home.
Hope you all have an amazing weekend <3  We have our yearly Christmas party with friends tomorrow and I'll be shopping for a white elephant gift tonight because yup, I like waiting till the last minute and stressing myself out.  I'm extremely open to suggestions if you have any haha!
Love this bedroom and contemplating getting the bed frame.
Also LOVE this bedroom and contemplating not getting a bed frame.
The cutest gift wrap and it's a free printable!
NYE nails, I'm coming for you.
Beautiful work space, I adore Aga's style.
THE PRETTIEST and easiest IKEA hack.
These wood trivets are one of my favorite DIYs ever.
A mix of Japanese and Scandinavian style which I L-word (love).
12 books for your winter reading.
Other Posts You Might Like