A simple summer inspired table that's my answer to the very practical question of where to put the food if there's a bunch of decor on the table.  Usually we're able to deal and it's not a big issue, but maybe instead of flowers on the table we can put them above the table- we like doing that around here, I think you might have noticed. 
I've been a loyal fan of hanging florals or greens for gatherings, especially with an indoor situation like ours, and while I always prefer to use real it can generally be a lot easier to use faux with their flexible stems and having the option of making these far ahead of time.  These minimal faux floral chandeliers aren't going to fool anyone, but they still look pretty and won't put your hard work to waste since they'll last summer after summer.  By "hard work" I mean any amount of your time, these actually aren't hard at all to put together!
Materials:
–embroidery hoops (mine were roughly 13″, 11.5″, and 9″)
–floral wire
-faux flowers (choose something long with multiple branches and not too bulky)
–string
-wire cutters
-scissors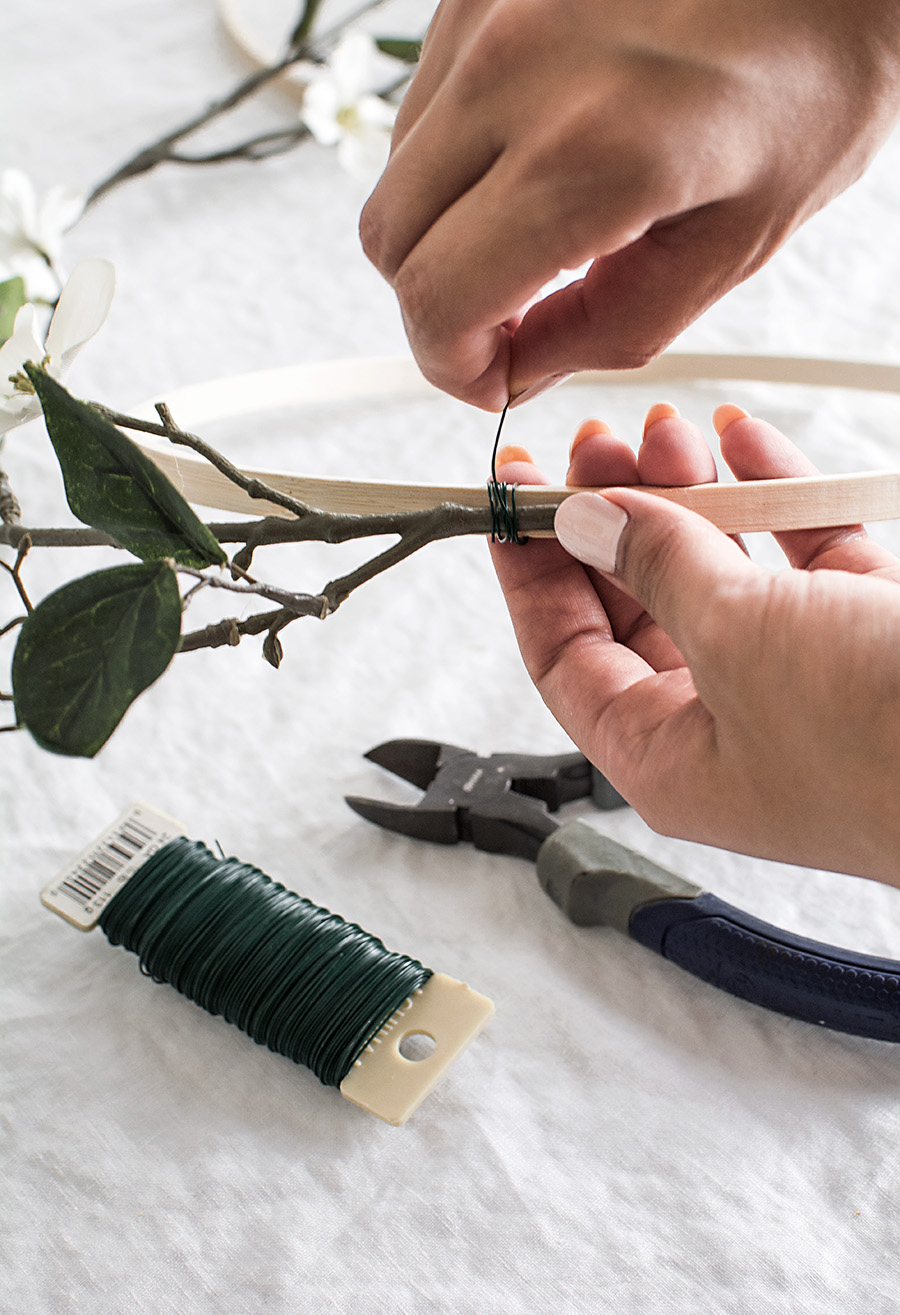 Cut and bend the stems and branches of the florals to fit around the embroidery hoop and secure it with the floral wire.  Secure each branch at the ends (and in between if necessary), wrapping the wire around multiple times at each point.  Side note: I tried using a glue gun and found that wire works a lot better, especially since it helps keep the stems shaped around the hoops.  It's also a lot less messy.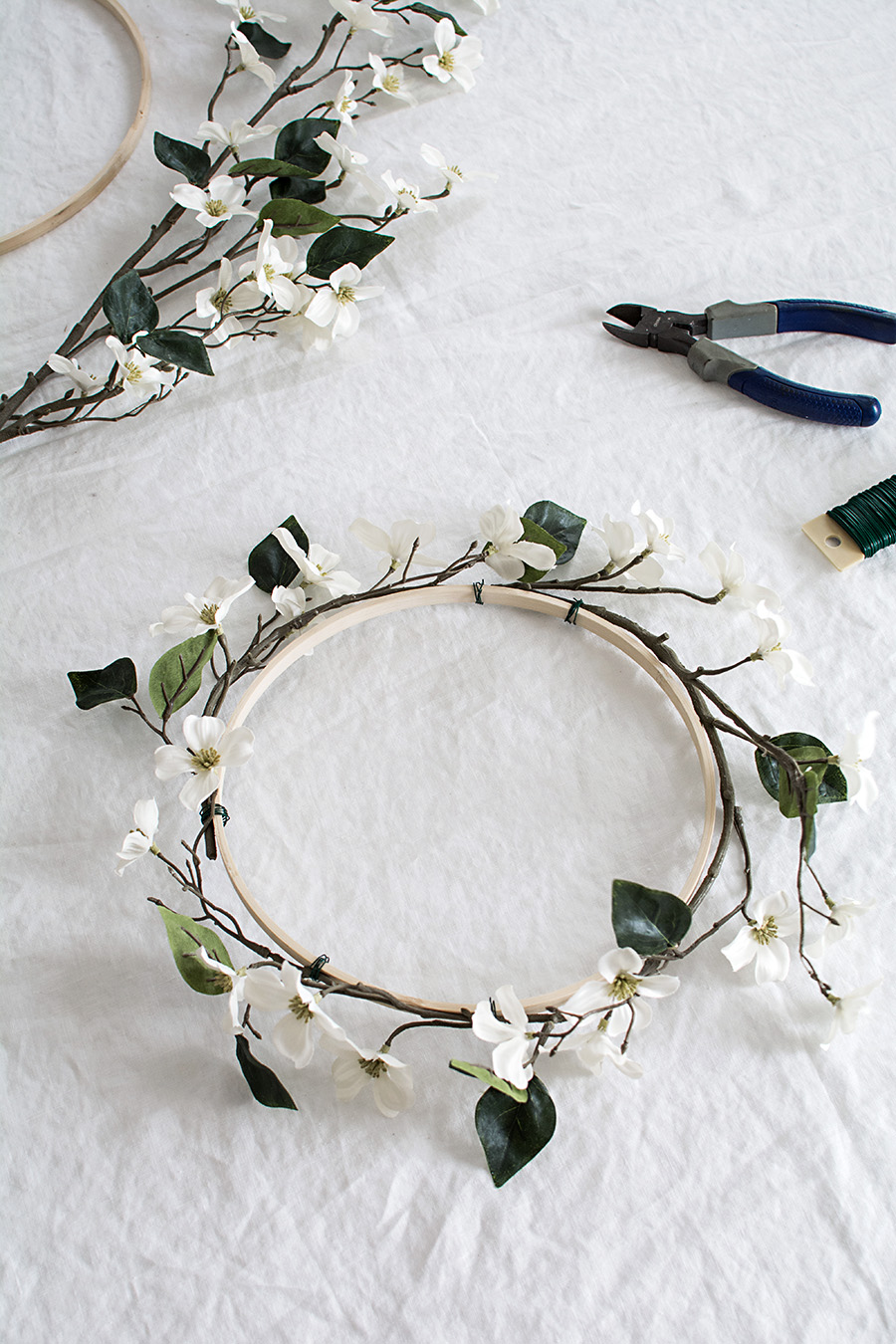 Do this all the way around each hoop until it basically looks like a flower crown.  Take advantage of the flexibility of the stems and branches to bend and shape it the way you want it.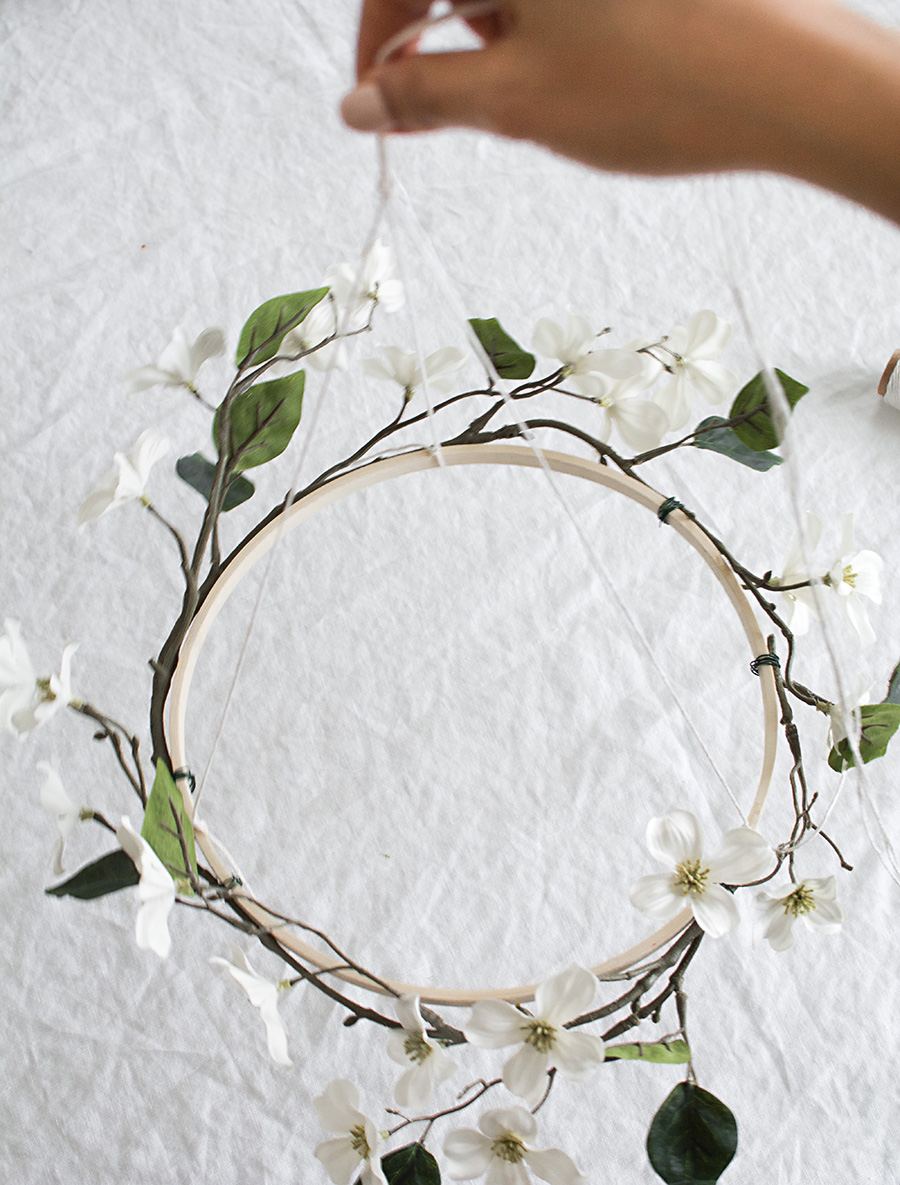 Tie three pieces of string to the hoop equidistantly and knot them all together further above the hoop, making sure each string is hanging at the same length below the knot (this might take a couple of tries).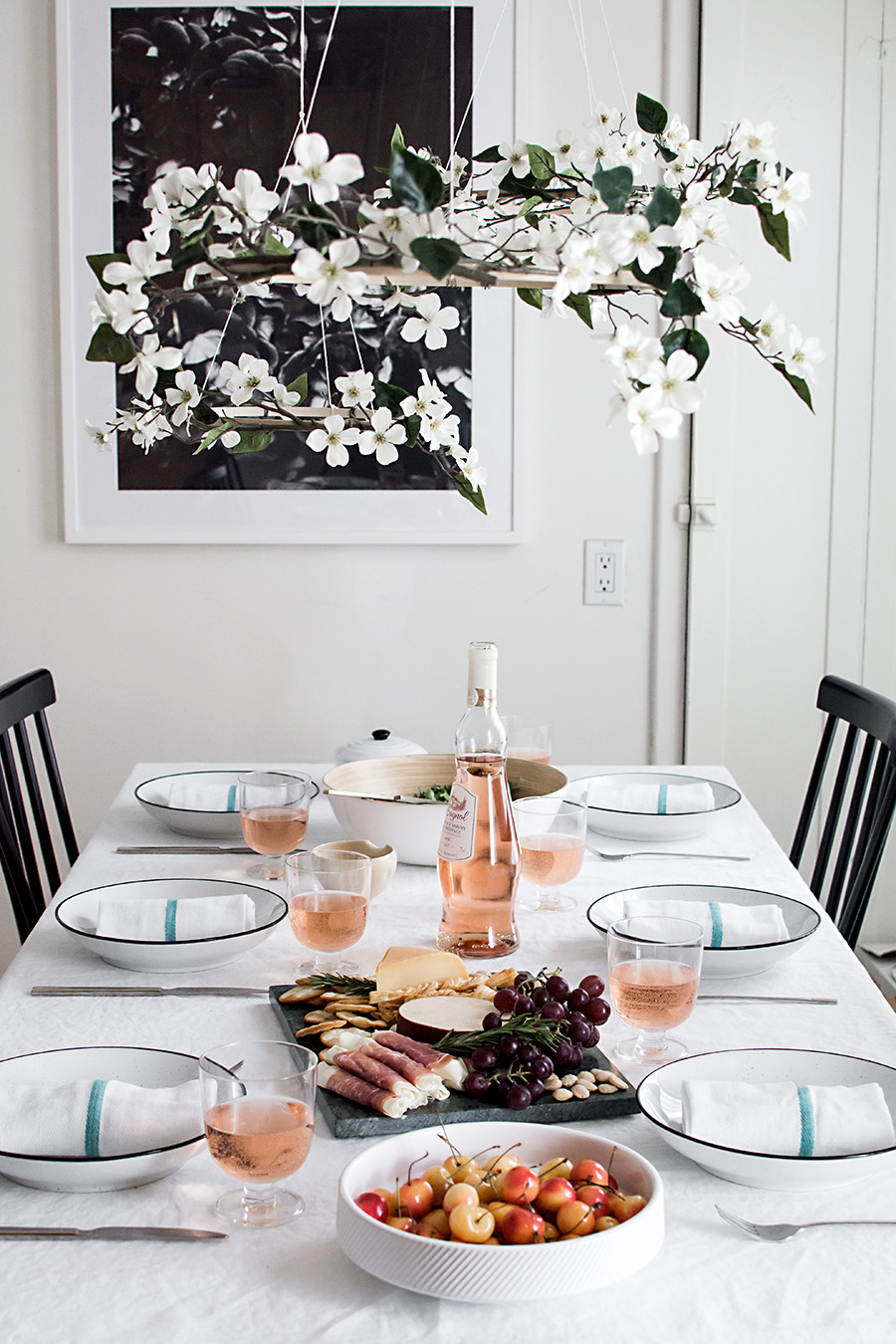 If you're not into the idea of drilling hooks into your ceiling to tie these onto, try using temporary wall hooks that toggle, like these ones.  They hold up to 2 lbs and should be strong enough as long as you keep your florals minimal.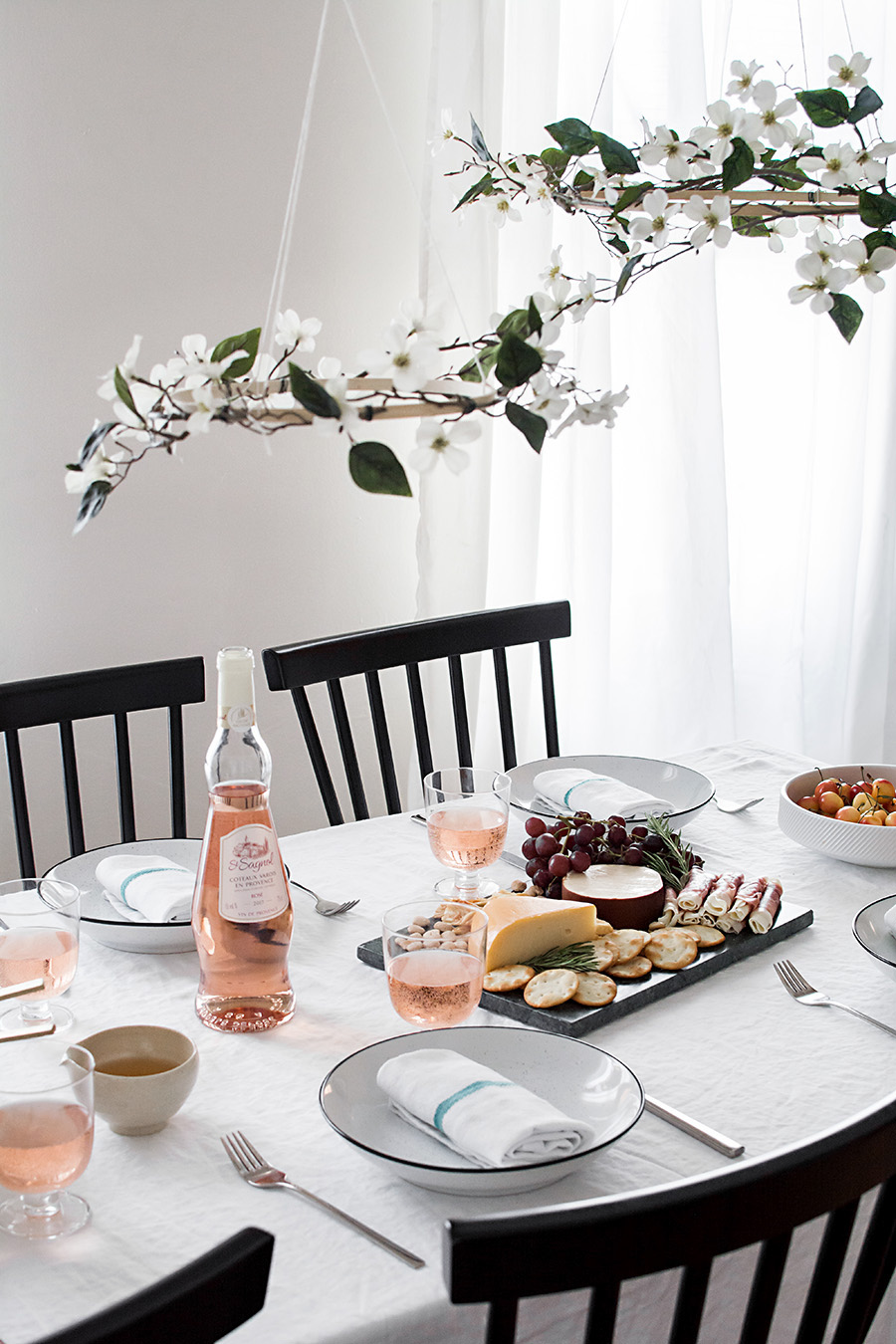 Easy as promised and can definitely be done with real flowers if you prefer them, although they would need to be made the day of and wouldn't last beyond that day.  Still I'd like to try these with real flowers next time and see how they turn out.  The easiest would be greens alone, which would also still look beautiful when dried if it's something like eucalyptus.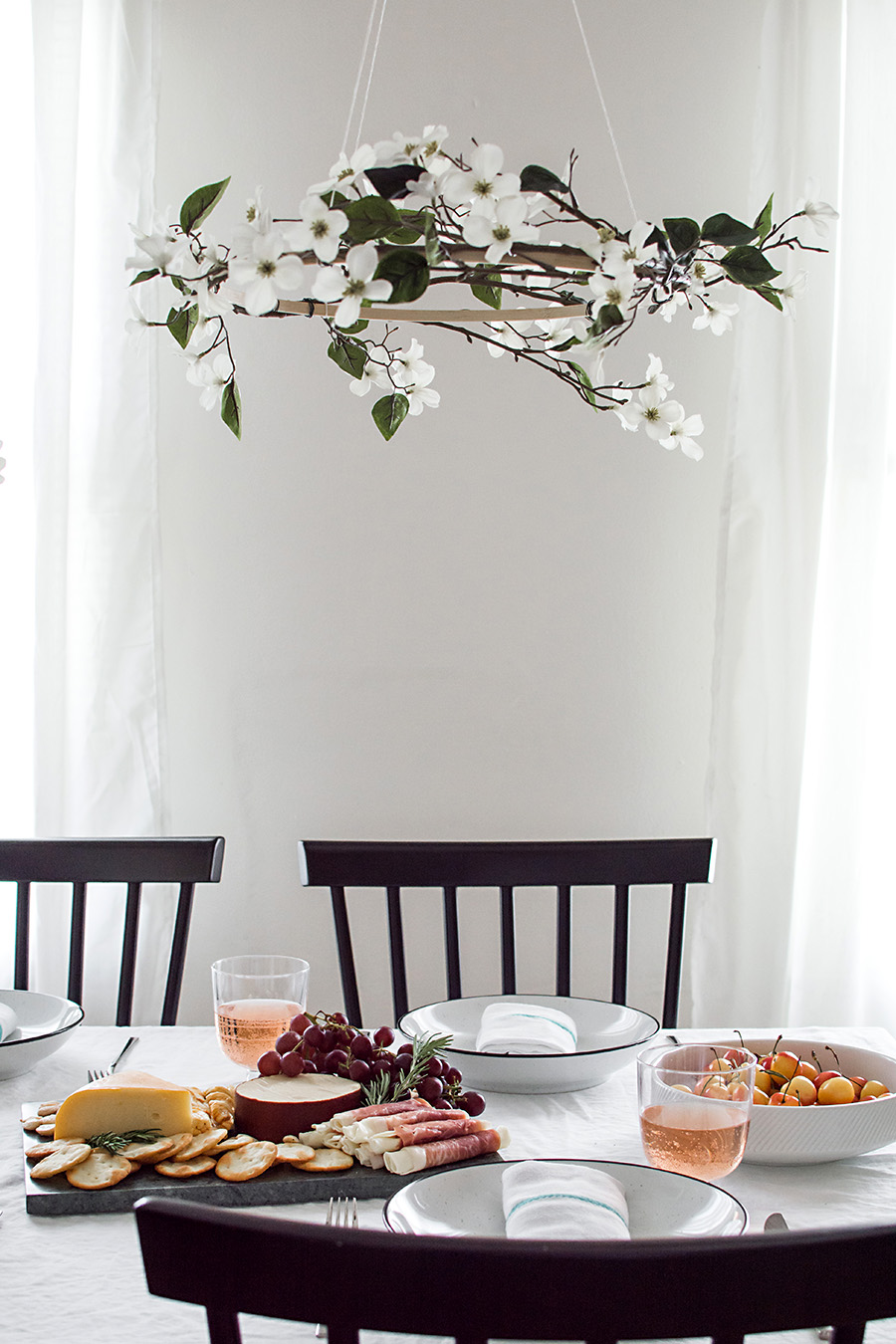 SOURCES:

Other Posts You Might Like