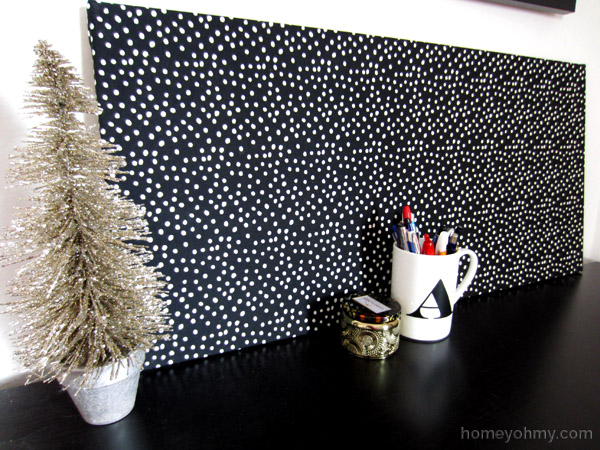 Does this fabric pattern look familiar to anyone?
I got WAY too much fabric for my fabric lid boxes, specifically 2.5 yards when I only ended up needing 1/4 of a yard.  I might suggest poor planning, but I'd rather think I had foreseen wanting to use the fabric again for other projects since I liked the pattern so much.
Yay for using left over fabric!
For this project, I basically did the same exact thing I did with my fabric lid boxes, only this time I used the Spontan magnet board from IKEA.  I got it in college but since moving have kept it hidden in my closet because I felt it no longer matched with my current decor, but this fabric makeover has brought it some new life!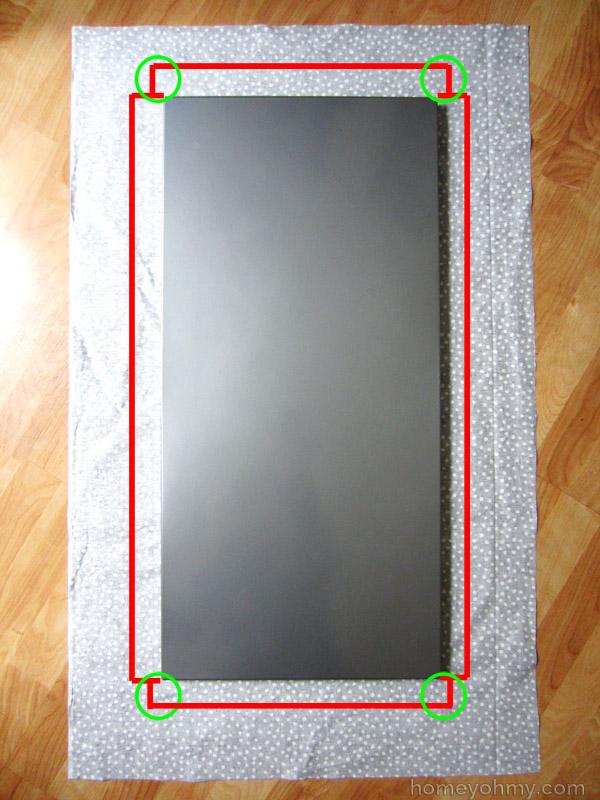 I cut the fabric along the red lines shown above, and circled in green are the corner flaps that will wrap around the corners.  The photo shows the magnet board face up, but it should be face down for the next steps (the magnet board basically looks like a big magnetic lid).
All I did was apply Mod Podge on these fabric flaps and wrapped them over the magnet board edges.  I started first with the two shorter sides since the corner flaps needed to be glued over the corners before folding over the longer fabric flaps. The fabric didn't initially stay folded over so I had to hold it down until the glue dried a little bit. (Sorry I didn't take pictures on these steps!  You can refer to my fabric lid boxes for some images on these details.)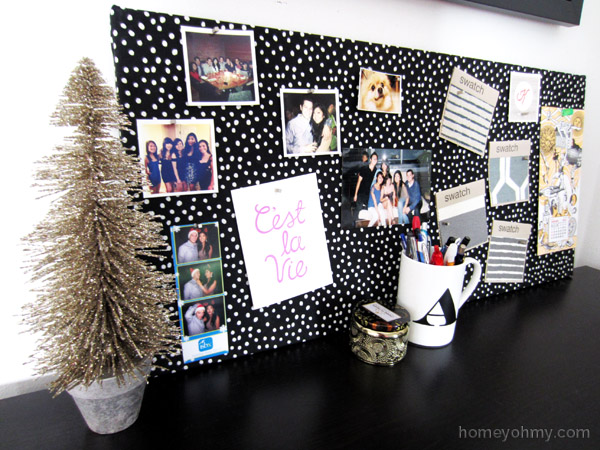 The board is sitting on my desk and I threw on some photos and other random things with some small, strong magnets I got from Office Depot (they work SO well and I will surely be getting more).  And that mini tree is no longer a Christmas tree, but just a gold tree ;).  Anyone recognize where the fabric swatches are from??
ALSO, I just found out my friend Alexis at Persia Lou did this same exact project almost 2 years ago when she recently shared this printable on her blog. So I guess I'm a little late on this idea :P.  Nonetheless, I'm happy to feel like I have any creativity remotely similar to hers!
Do you like the idea of having a magnet board instead of a cork board?  I personally prefer a magnet board MUCH more.
Other Posts You Might Like