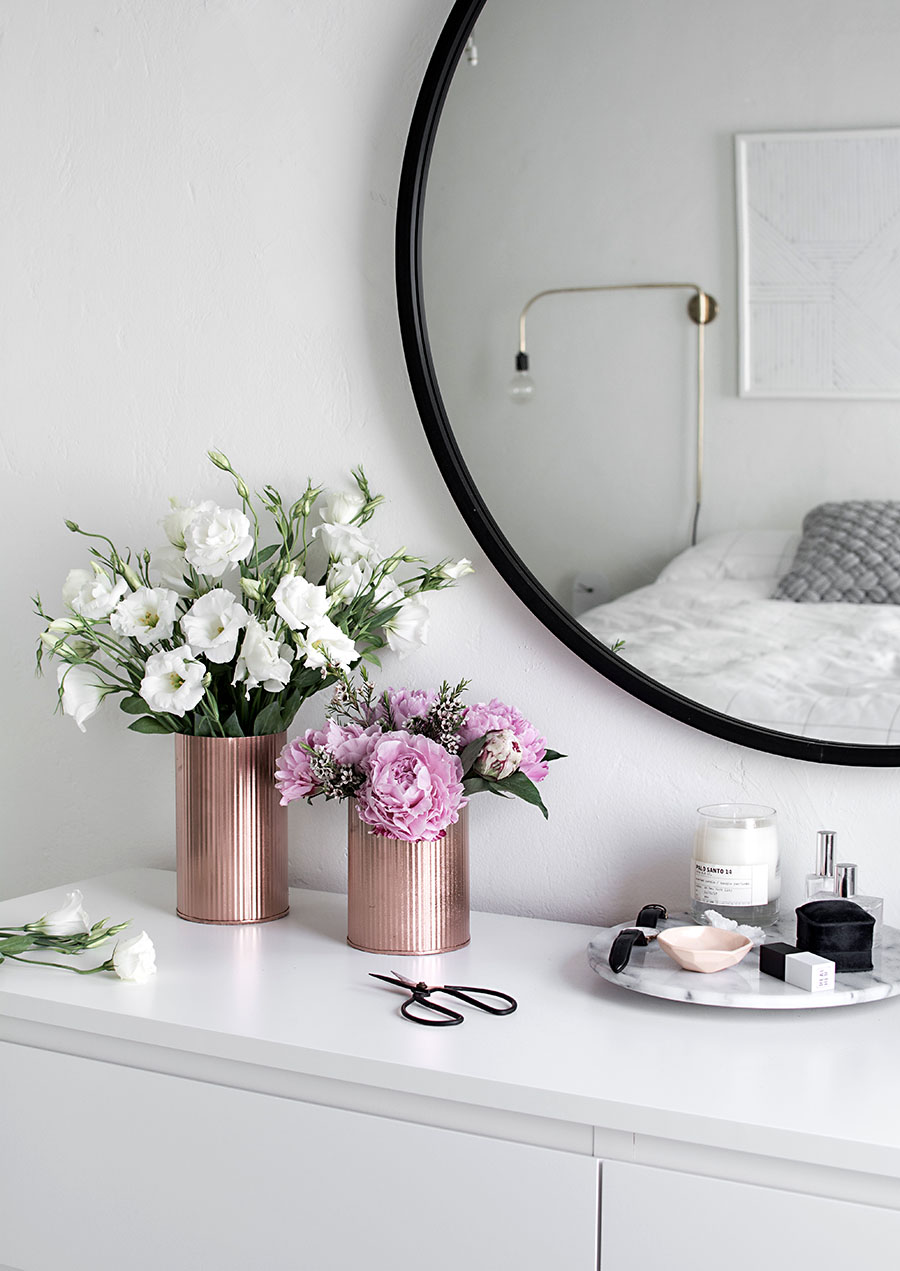 This DIY takes me back to when I first started DIY-ing.  My favorite thing to do, and still what I consider the most gratifying type of DIY, was to take something old and make it new.  In most cases, all it would take is a fresh paint job.  It still gets me how some spray paint is enough to give life back to things that would otherwise go unloved, and I've partnered with Rust-Oleum to do exactly that with a couple of forgotten pieces I dug out of the storage closet.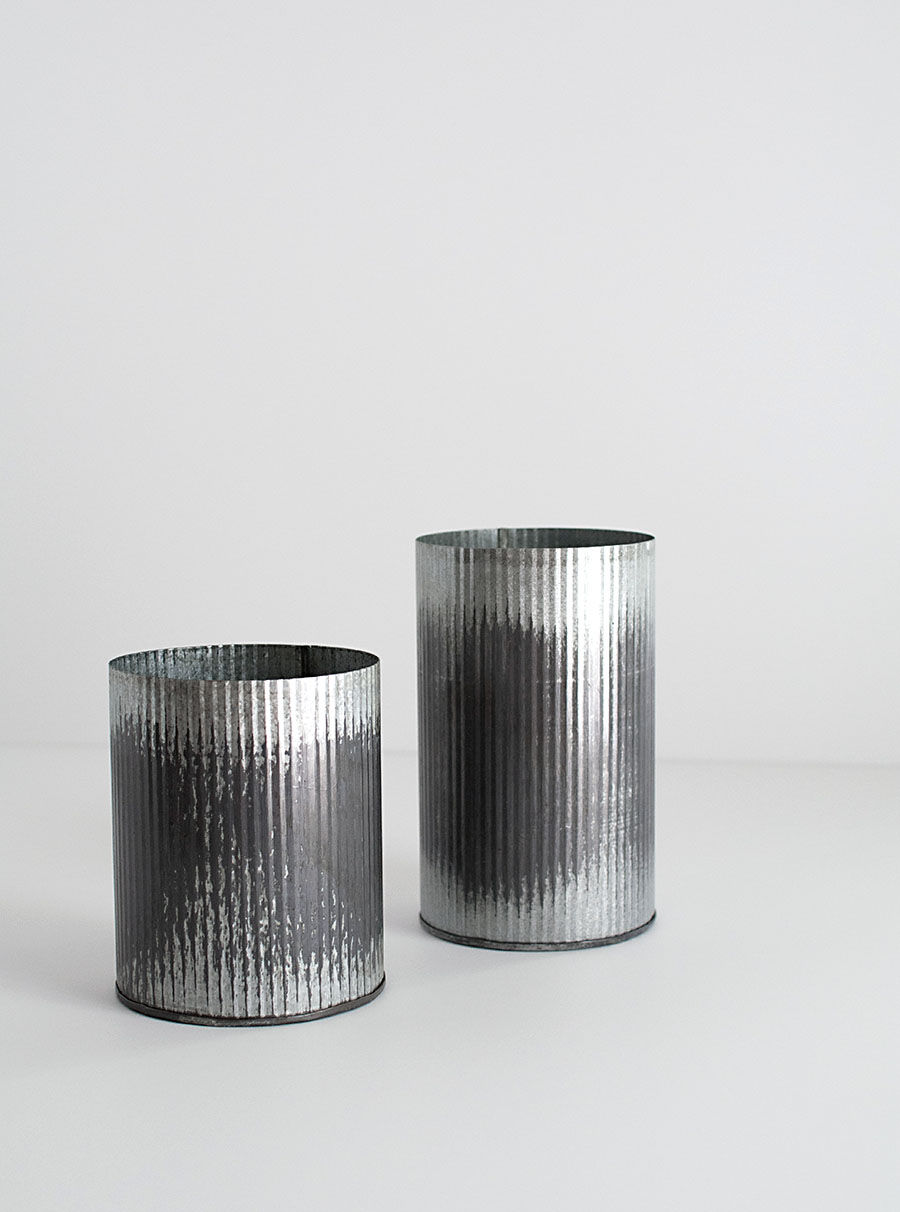 A long time ago, I grabbed these galvanized tin containers at the end of a wedding when the decor was a free-for-all and they've been sitting in our storage closet since.  My plan from the beginning was to paint them, but you know how things go.  It never happened, and I simply forgot about them.  Had Rust-Oleum not challenged me to find an old metal item and make it beautiful again, these would've probably never left the closet until we moved out.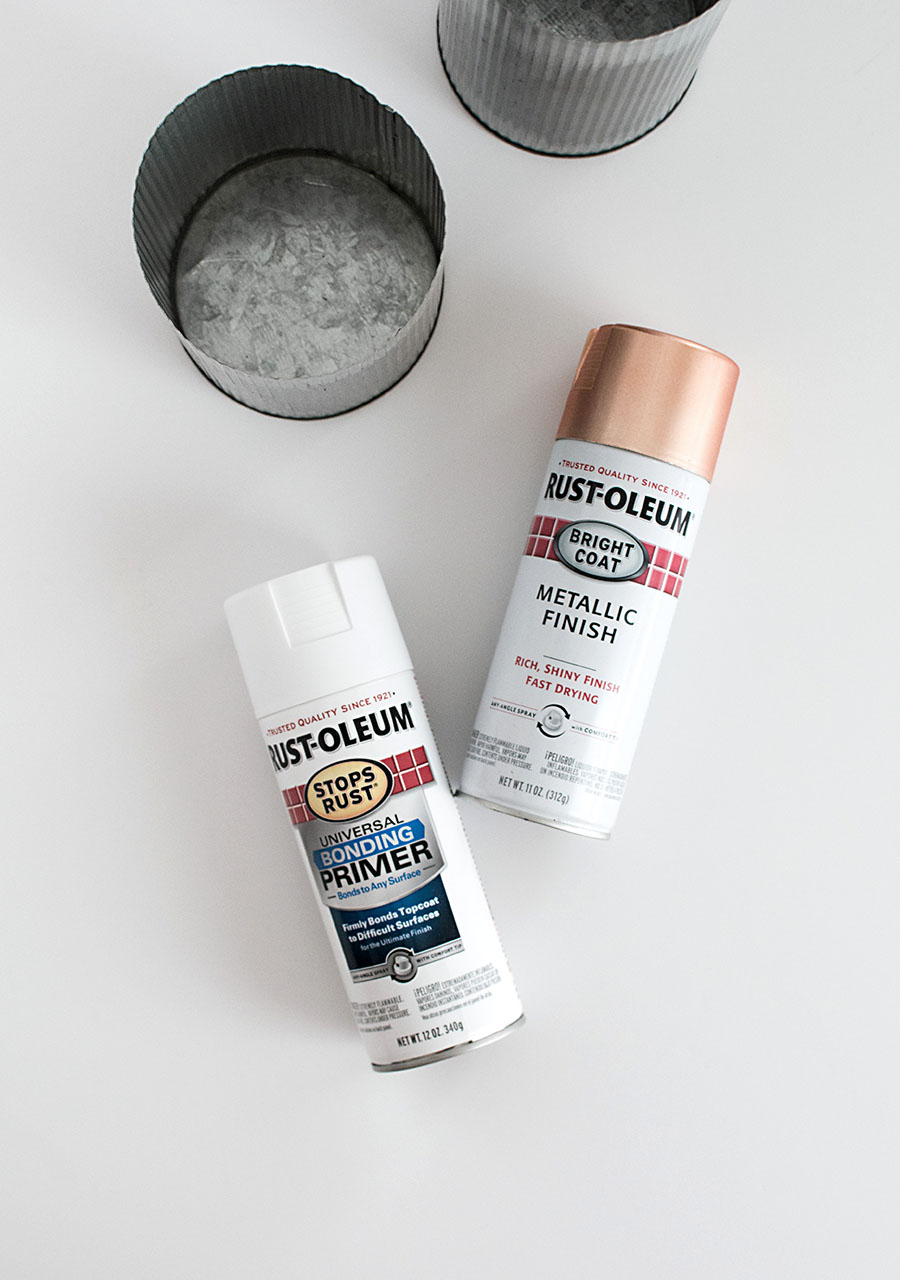 Maybe you already know, but Rust-Oleum and I go way back.  I've loved and used their spray paints from the beginning and have consistently found that they have the best metallics.  There was a time when all I'd do was paint everything gold, but when I tried the copper it became the new color I'd paint everything with.  No different this time, we're going with copper!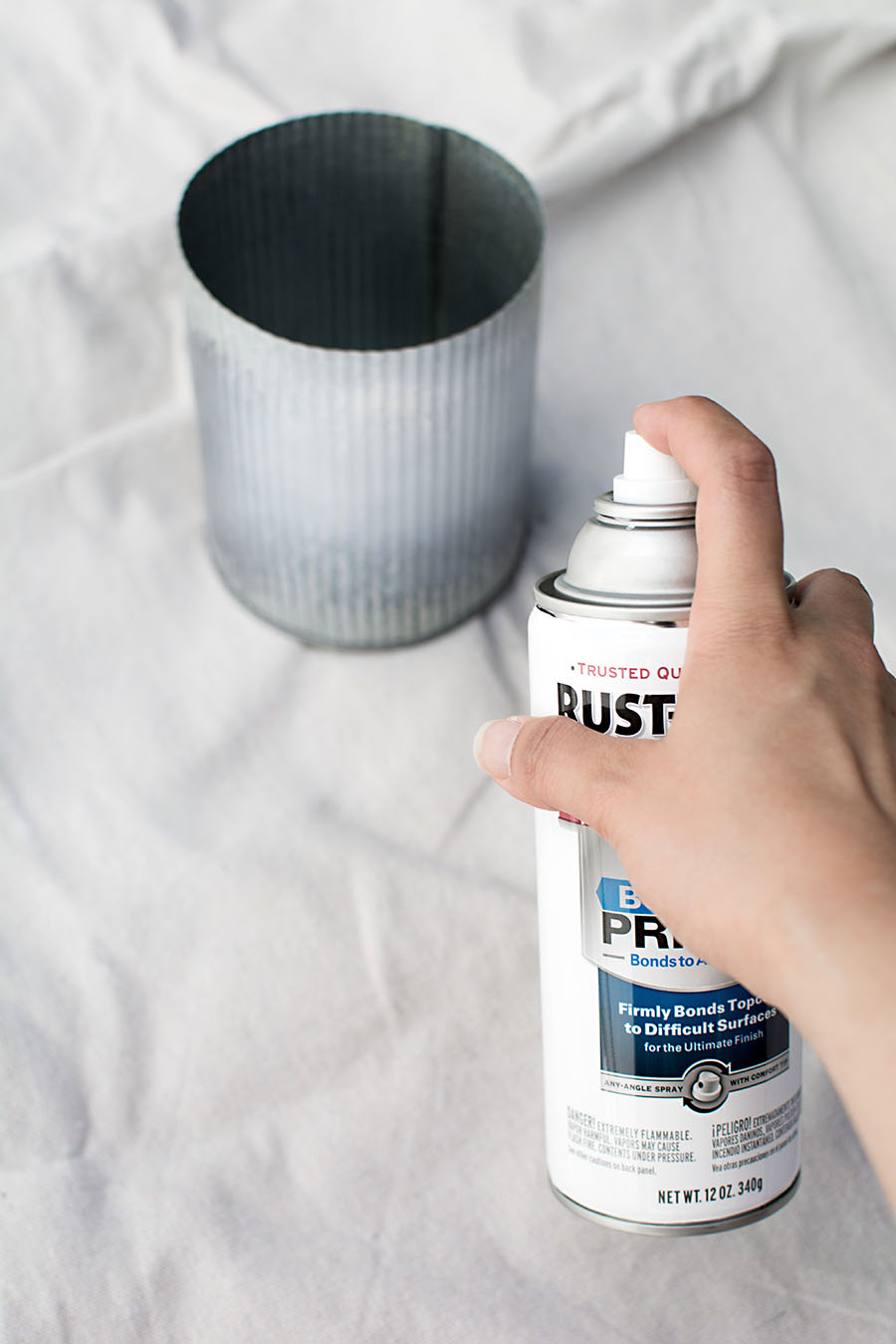 I cleaned off the outside of the tins and made sure there was no debris on them before I started painting.  Using the Rust-Oleum Universal Bonding Primer, I applied two coats with a one minute wait in between.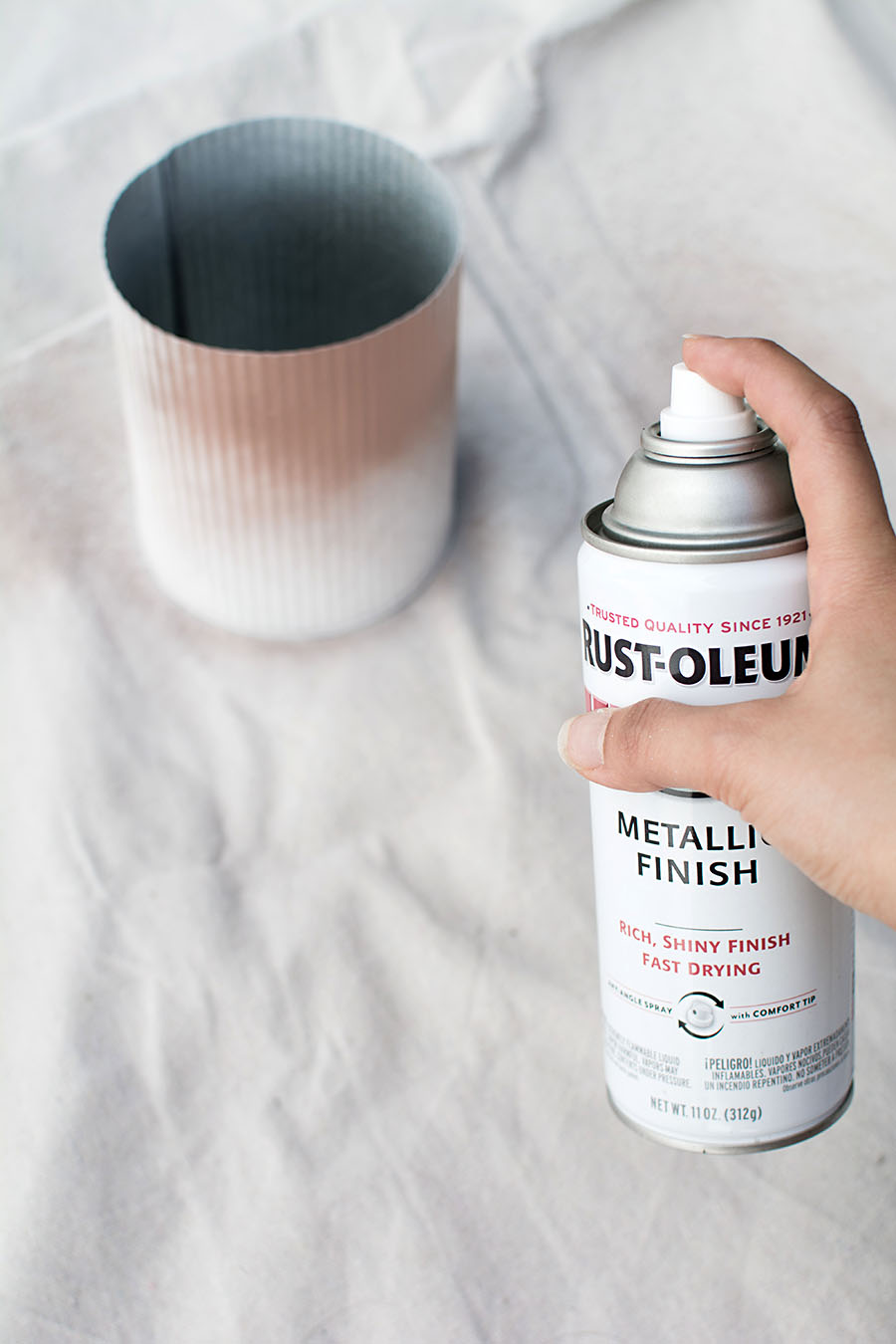 Once the primer completely dried, I applied two coats of the Rust-Oleum Stops Rust Copper Metallic Spray Paint.  The nozzle on these cans is stellar.  It sprays a fine mist that makes it hard to over-spray and make a drippy mess but still sprays enough to get good, even coverage.  I kept the nozzle pressed down as I moved left and right from the top down to cover each side of the container.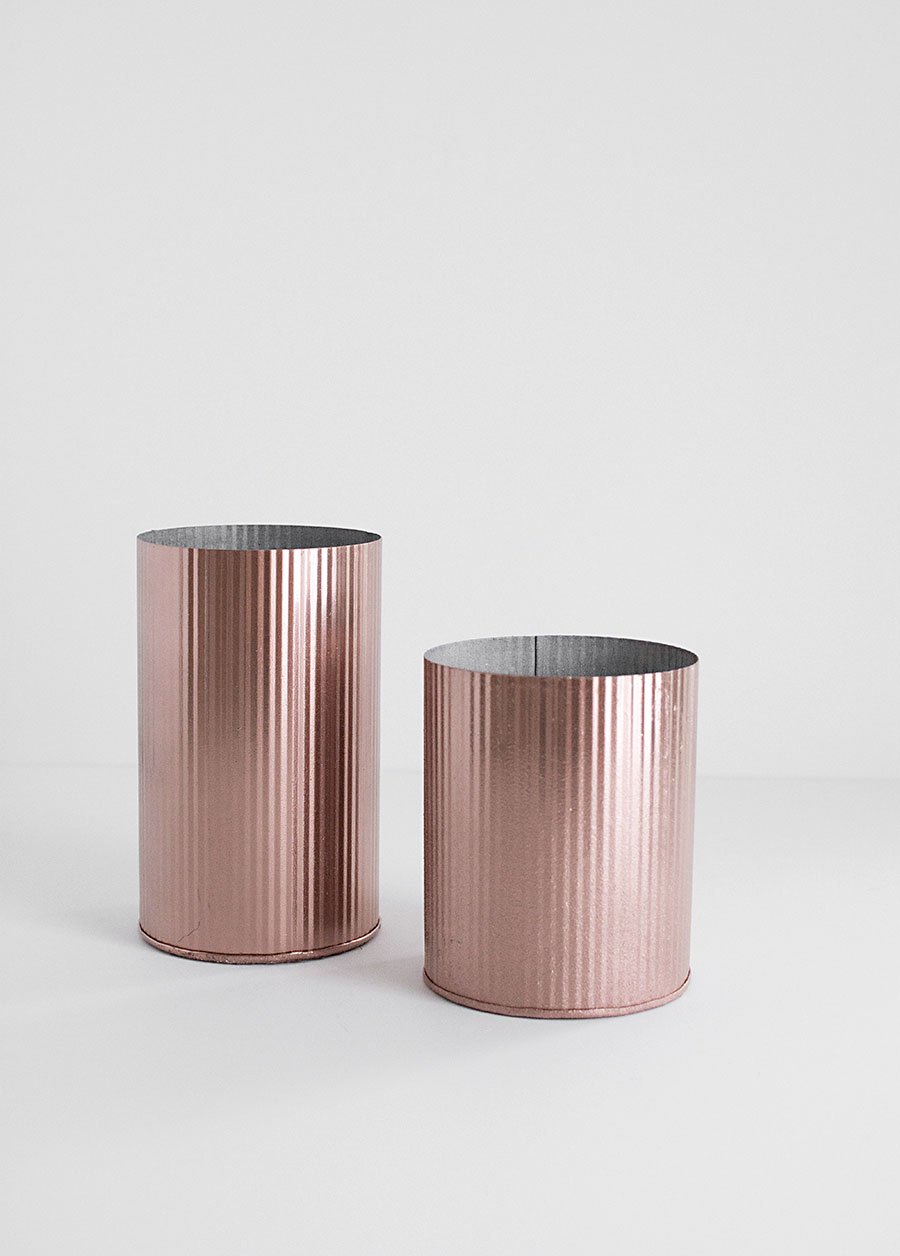 It's that easy for a complete transformation!  I let them dry overnight before putting in some flowers.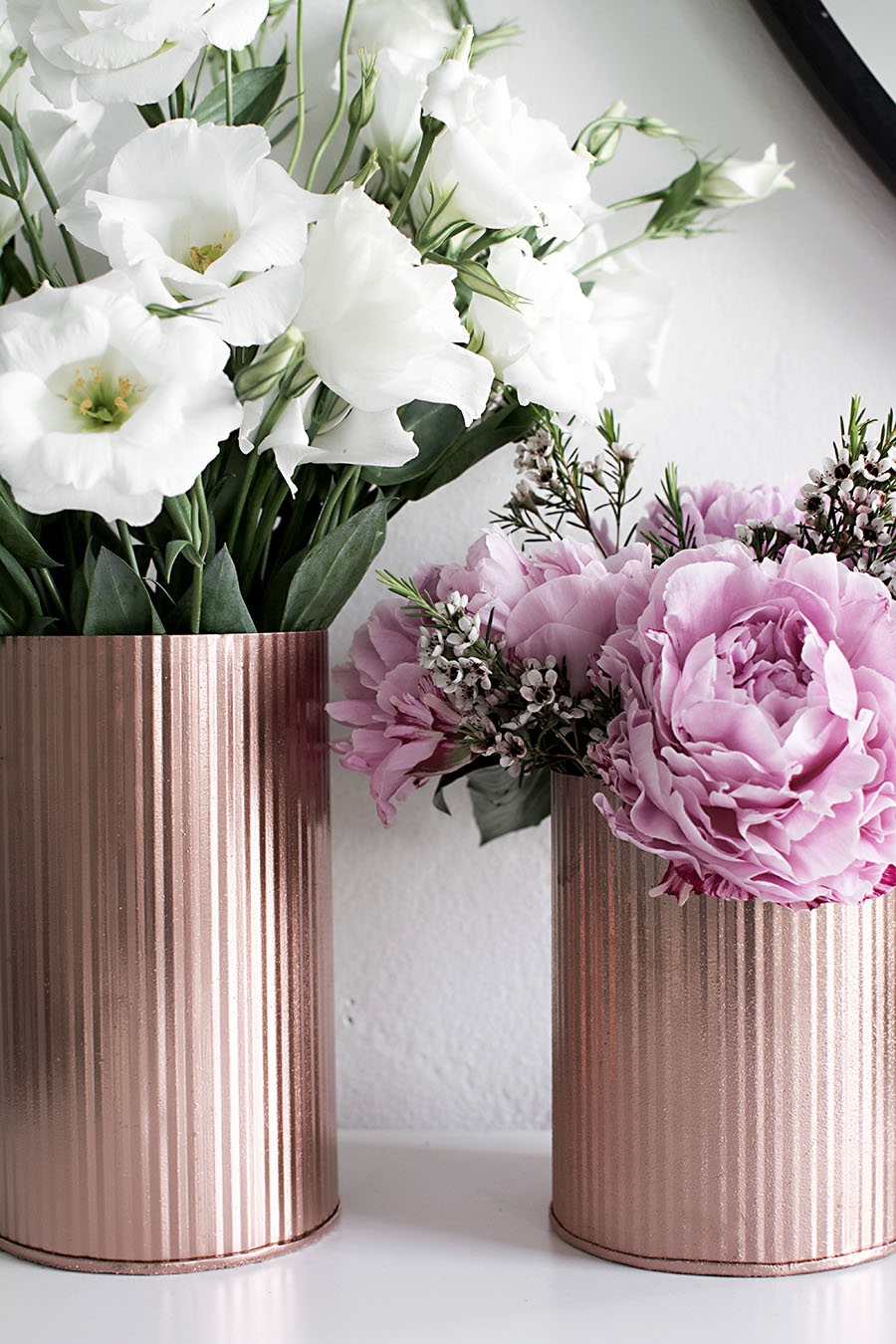 The vases are a little wider than I'd prefer for everyday use but they're great for larger arrangements and perfect for celebrations.  I'd for sure love putting these in the center of our dining table.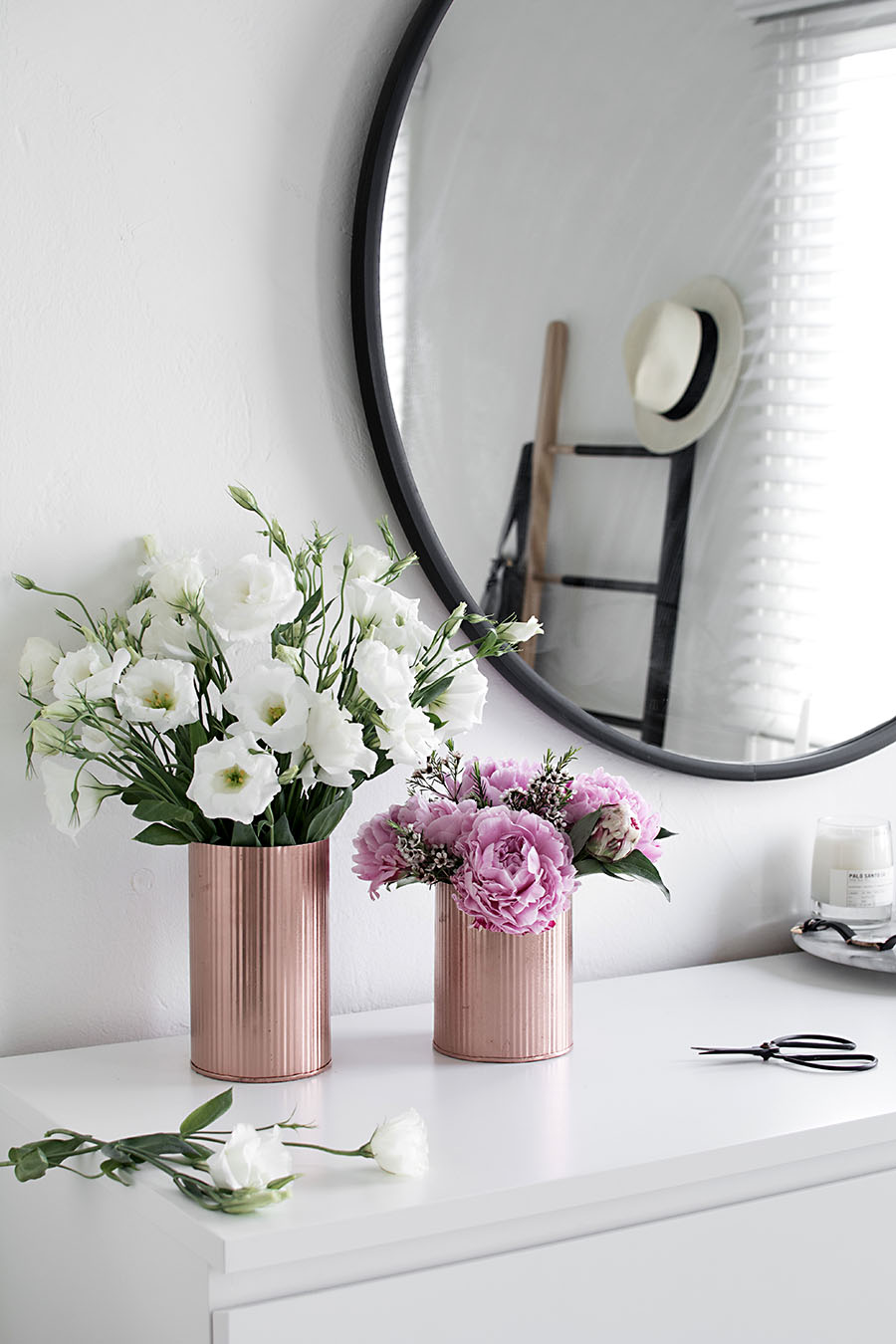 Got anything old that you can make new again?  Each month Rust-Oleum will give away a prize box filled with new Stops Rust colors and finishes and a $100 gift card to one person who shares their Stops Rust project using #inwiththeold and #stopsrust on Instagram or Twitter.  Make sure you're following Rust-Oleum on social so they can contact you.  Each post is an entry so the more projects you have, the better!  More info on the contest and rules at stopsrust.com.
This post is sponsored by Rust-Oleum. 
Other Posts You Might Like