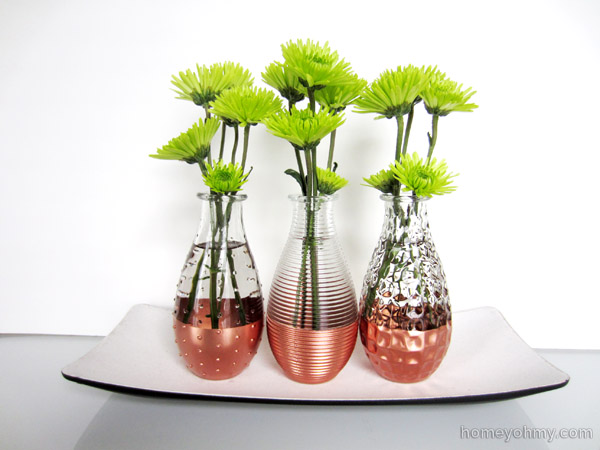 I was stoked to find these vases and the tray at Ross for a whopping total of $5, but that was almost a year ago, and they've been hidden in a drawer since.  How sad and shameful is it that I lose track of these things??  Especially if it's a vase, because God only knows how many vases I have.  Thankfully, I was reminded of them when I saw this Etsy listing via Pinterest.  Beautiful, right?  I tried to think if I had any bud vases that I could do something similar with, and out of the drawer they came out.
Gold would have been the obvious choice, but I've been so eager to use this copper spray paint again after almost admitting that I liked it more than the gold one when I used it for my copper tin can planters.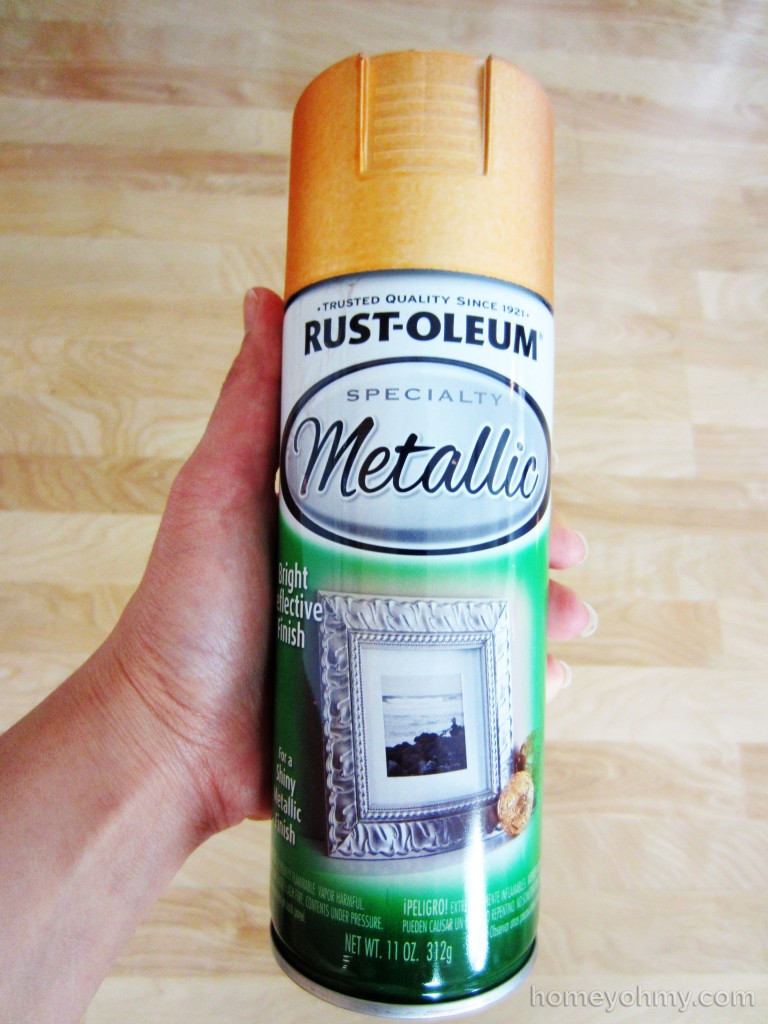 Guys.  This stuff is incredible.  You might be wondering why the cap looks crappy and I'm wondering that too, because it is entirely misleading.  The color and finish are *stunning* and I am even closer now to considering it better than the gold.  You can find the spray paint here
 (affiliate link).
After wiping down the vases with rubbing alcohol, I applied painters tape about 1/3 of the way up from the bottom of each vase.  I reinforced the bottom edge of the tape by pressing and sliding my fingers over it since this is what will be creating the edge of the "dipped" paint and it should be as crisp as possible.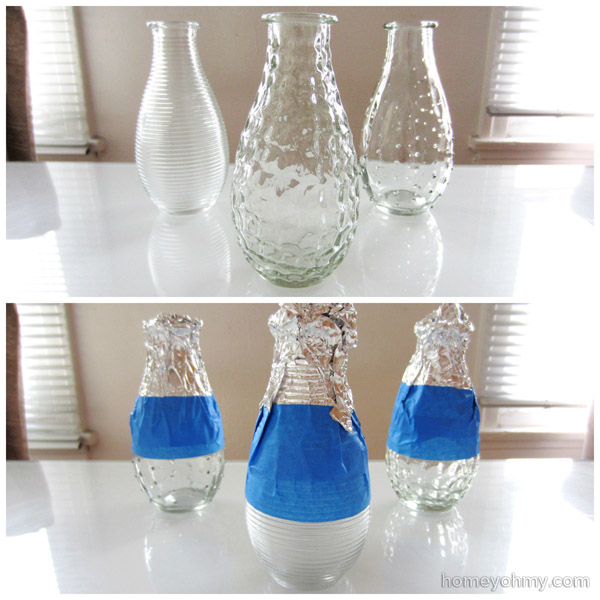 I covered the top portions of the vases with aluminum foil, taping it down at the bottom end while making sure it didn't go below the first strip of tape I applied.
Now for the second funnest part.  I held each vase by the neck and sprayed the paint across from the neck to the bottom of the vase.  Going in this direction is extra insurance that the paint edge will be crisp, since the paint is moving in the direction from the tape to the glass.  I applied 3 light layers, waiting about 1 minute in between applications.
Finally the funnest part.  Removing the tape and admiring the paint.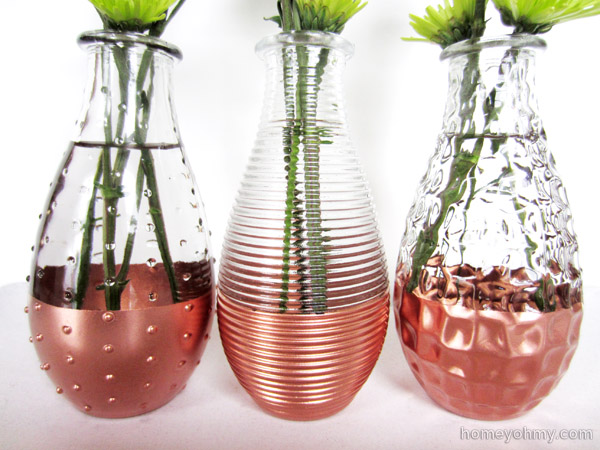 This color could even be considered rose gold, no?  Isn't it gorgeous?!  I put in some of my favorite mini green mums and I think they complement the copper so well.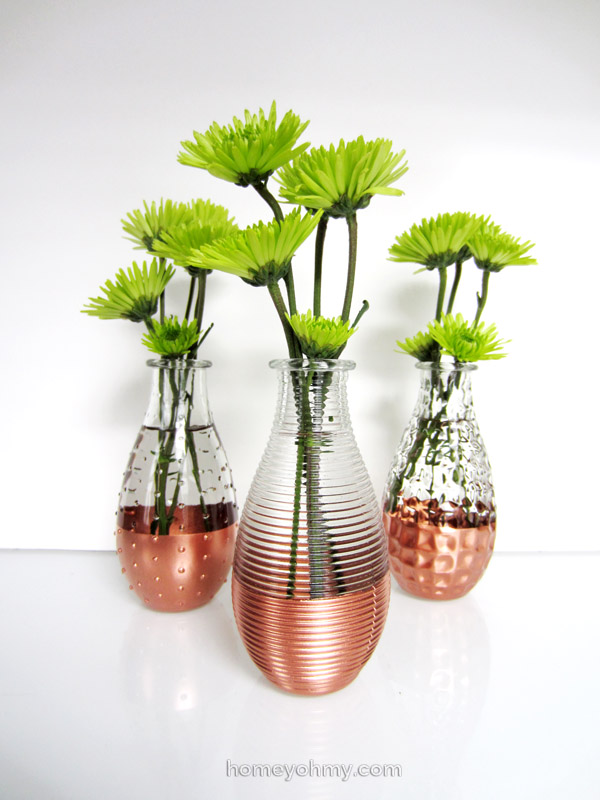 What I like about bud vases is they can really stretch your dollar with flowers.  Instead of buying or putting together a whole arrangement, you can just get a small bunch of one variety and spread them across a few vases to create a floral display for less ;).
And now I'm wondering… Do you like the vases displayed with or without the tray?  I can't decide!
Other Posts You Might Like