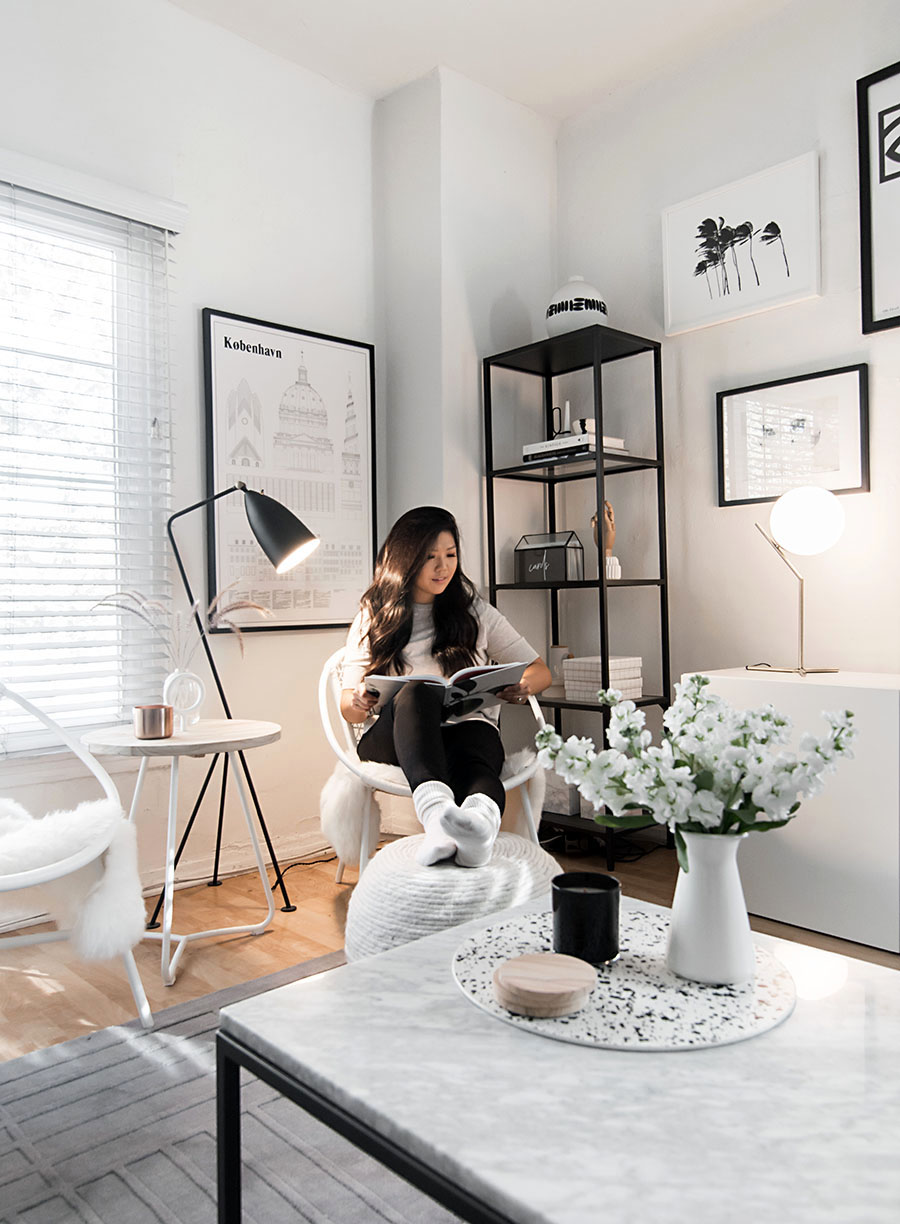 We've gone over before the importance of having good lighting at home and how it can completely change the look of a room, practically as much as the paint color on the walls can- that's a big deal.  Since then we've switched to LED bulbs and never turned back from the energy saving and infinitely better lighting benefits we've experienced because of it.  But is there a better LED bulb option for even better lighting than what we thought we already had?  I partnered with Cree to find out, testing their new generation of LED bulbs (you can find Cree bulbs in the lighting section of your local Home Depot store) and determining what the right bulbs are for the kind of light we love most in our home.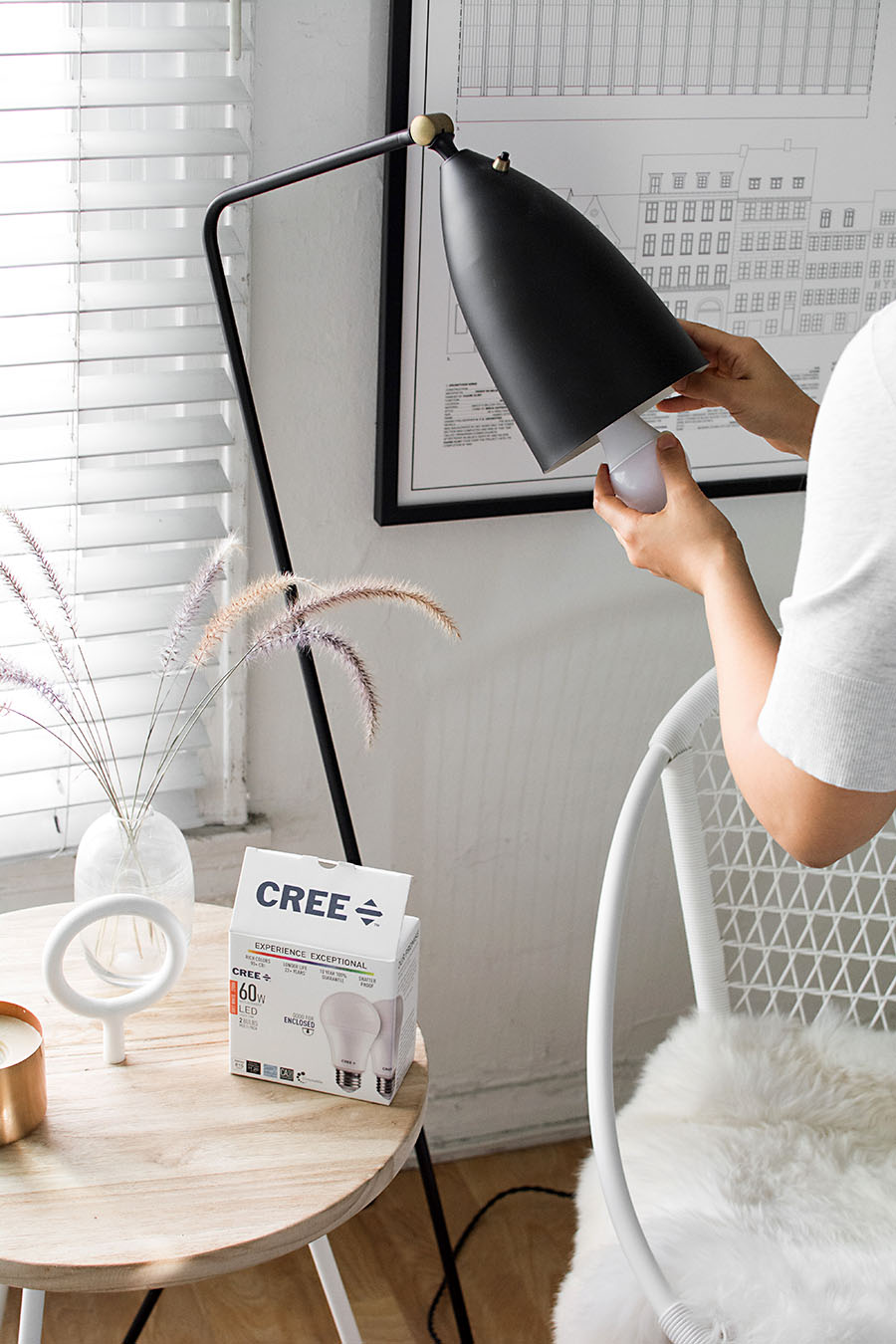 Watts are long gone as the determining factor for picking the right light bulb, though the equivalent wattage indicated on the packaging can still be helpful for a lamp that tells you how many watts the light bulb you place in it should be.  The more telling criteria for the type of light you'll get from a light bulb are the lumens and kelvins.  Lumens determine the brightness (higher lumens = more brightness) and Kelvins (K) determine how warm or cool the light is (the higher the K, the cooler the light).  Will go into more details on this, but the general point here is that you have options on how to customize the type of light you have in your home, and to get to know and understand what it is that you like.
Let's take a look at this little reading corner in our living room as an example.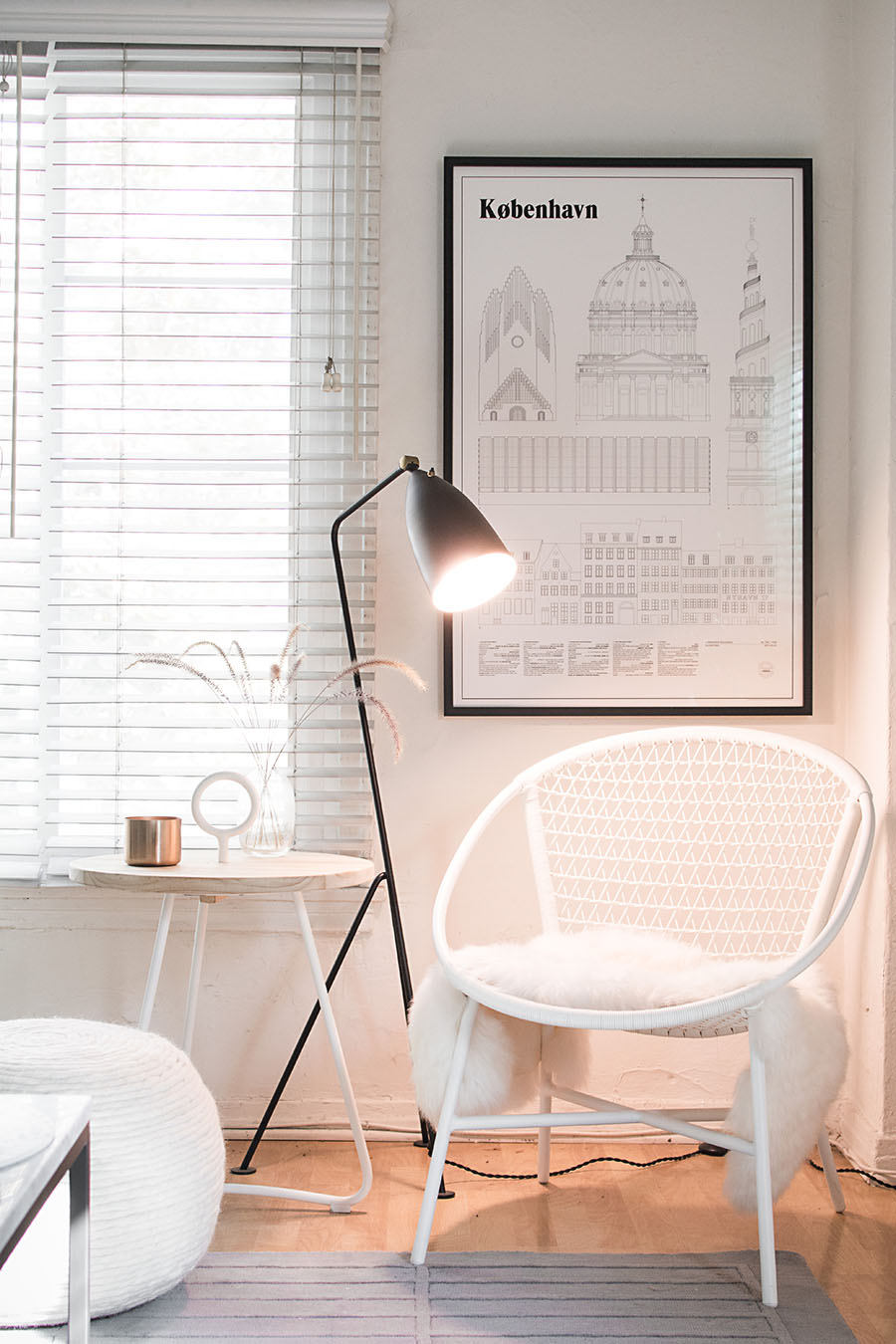 It's not at all awful, but we are sticklers about lighting here.  I always felt this light was a little too bright and jarring for this corner dedicated to relaxed lounging and reading.  The light bulb here is 1140 lumens and simply felt like overkill, and something that became even more noticeable when I switched to a Cree LED bulb was that the color wasn't right either.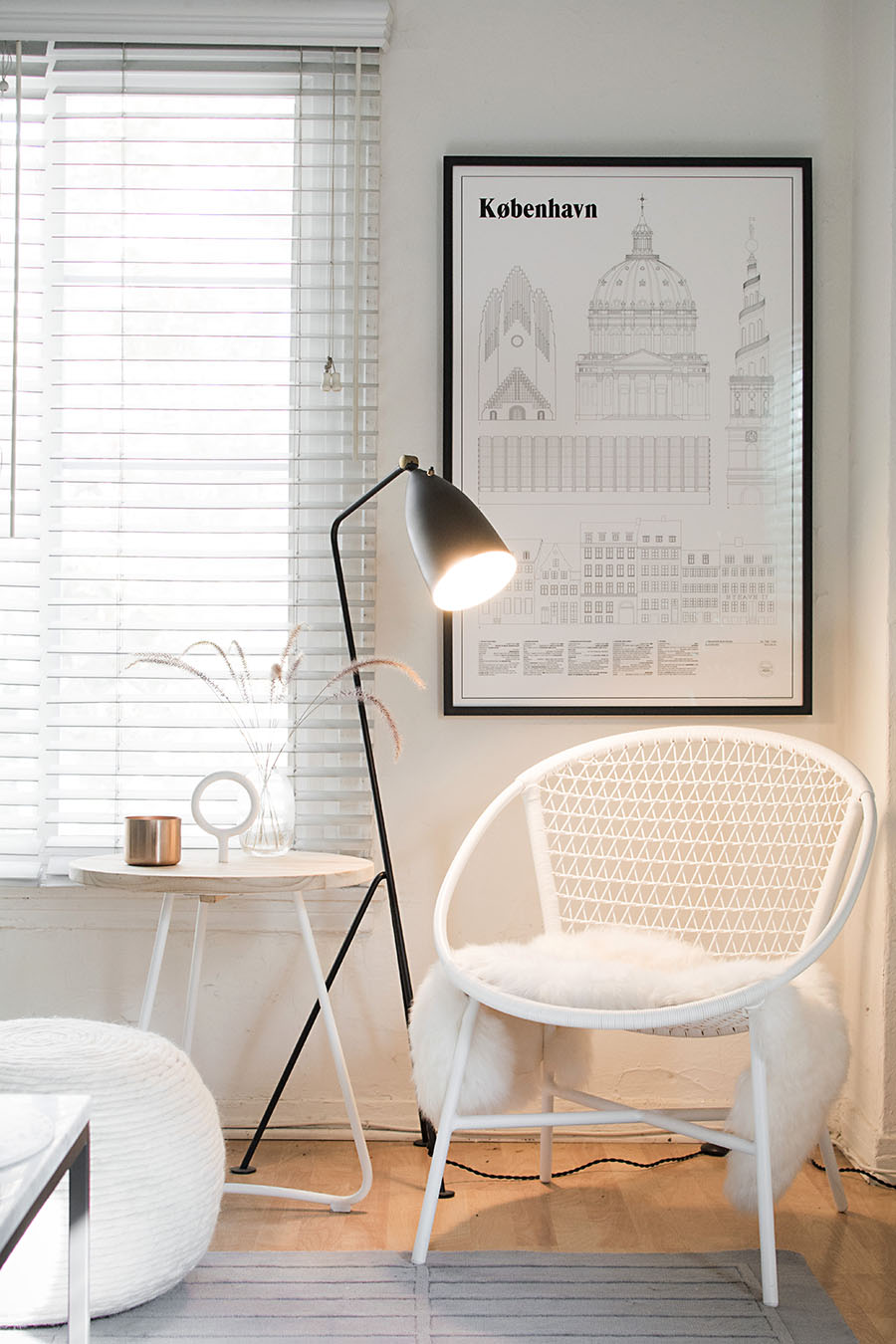 This is a 2700K 815 lumens Cree light bulb, which is turning out to be the perfect amount of brightness for this shaded reading lamp.  The bulb is dimmable as well which is a nice option to have if I want to use this lamp with dimmers for mood lighting.  Even more notable is how much more natural the light looks.  Cree light bulbs deliver some of the highest CRI light in the market which does exactly that: makes the colors in your home appear more vibrant and natural.
Of course, a side-by -side will help us better compare: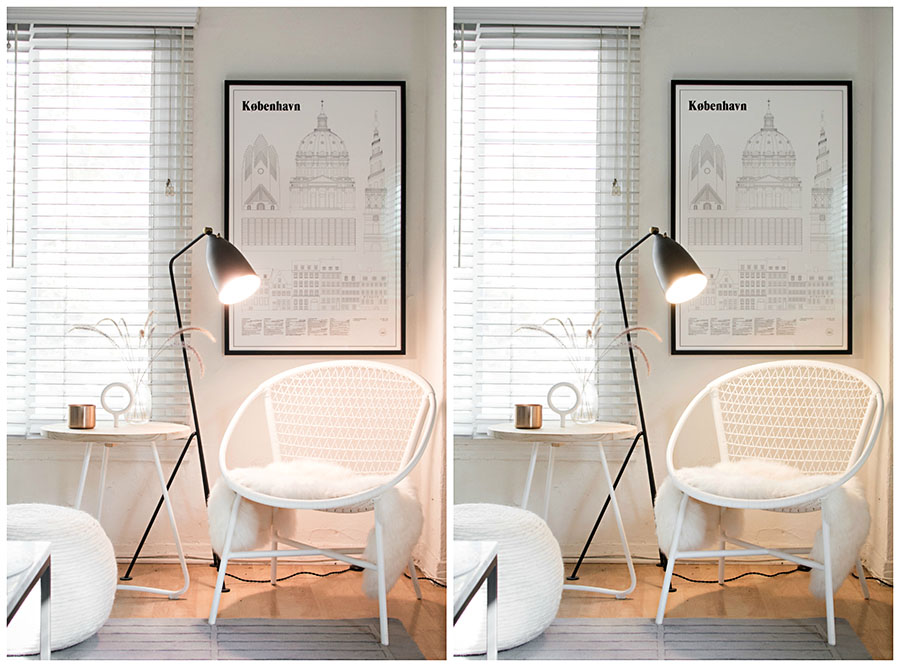 Again, the light wasn't terrible before, but I much prefer the way it is with the Cree light bulb in the photo on the right, where the colors in our home are truer than how orange and almost red they appear in the before photo on the left.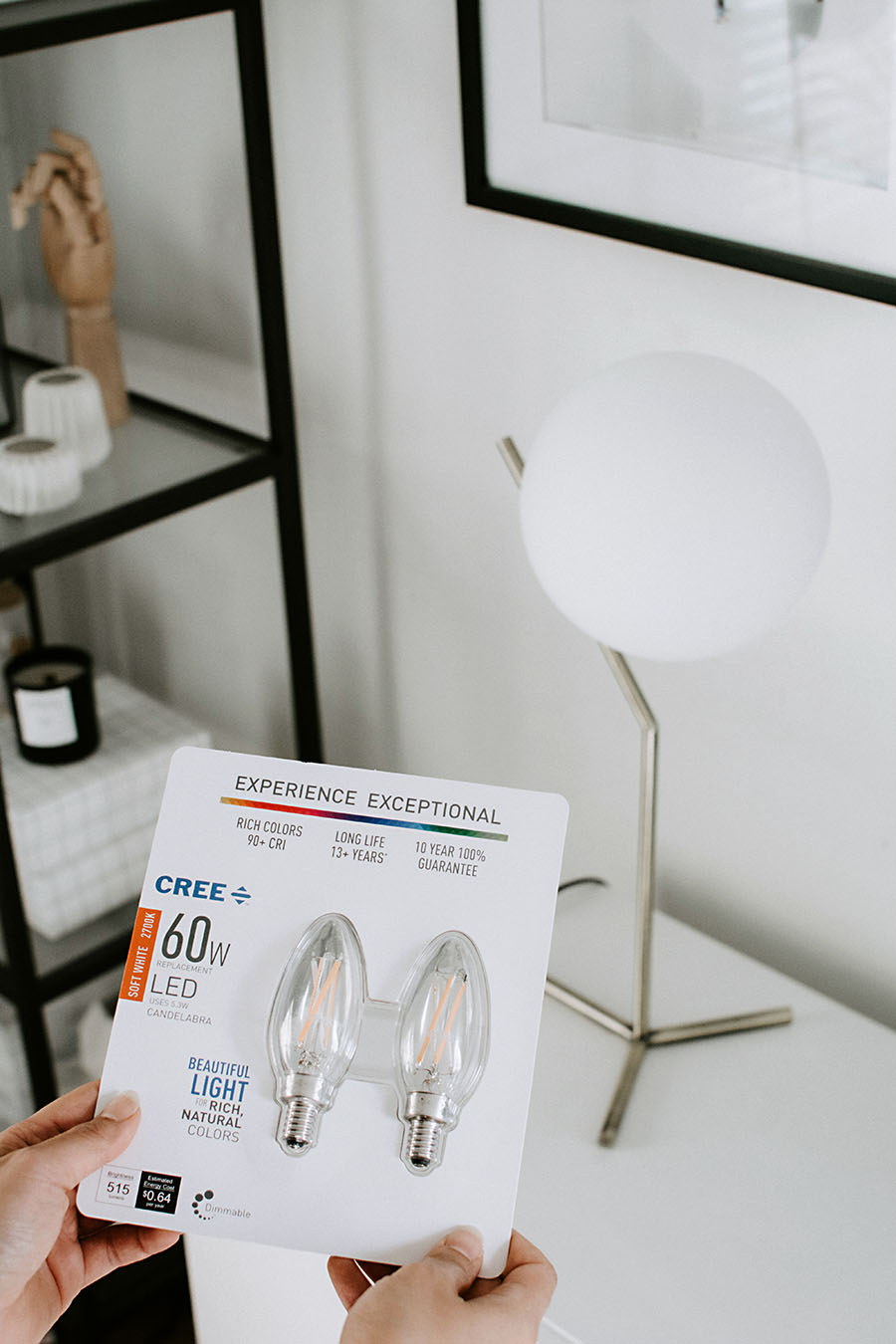 Cree offers a wide range of bulbs spanning the spectrum of color temperatures, but I'm finding that I prefer the soft white warmth of 2700K bulbs the most, which is also generally considered the most traditional and universally pleasing light temperature for the home.  I once thought that I most preferred the cooler light emitted from 5000K bulbs based on how much I liked them for my workspace, but it can look pretty sterile when used for the entire home, especially somewhere like the living room where we want to keep it cozy and intimate.  I switched another lamp by the reading corner to a Cree LED light candelabra bulb, keeping it to that 2700K temperature that I like.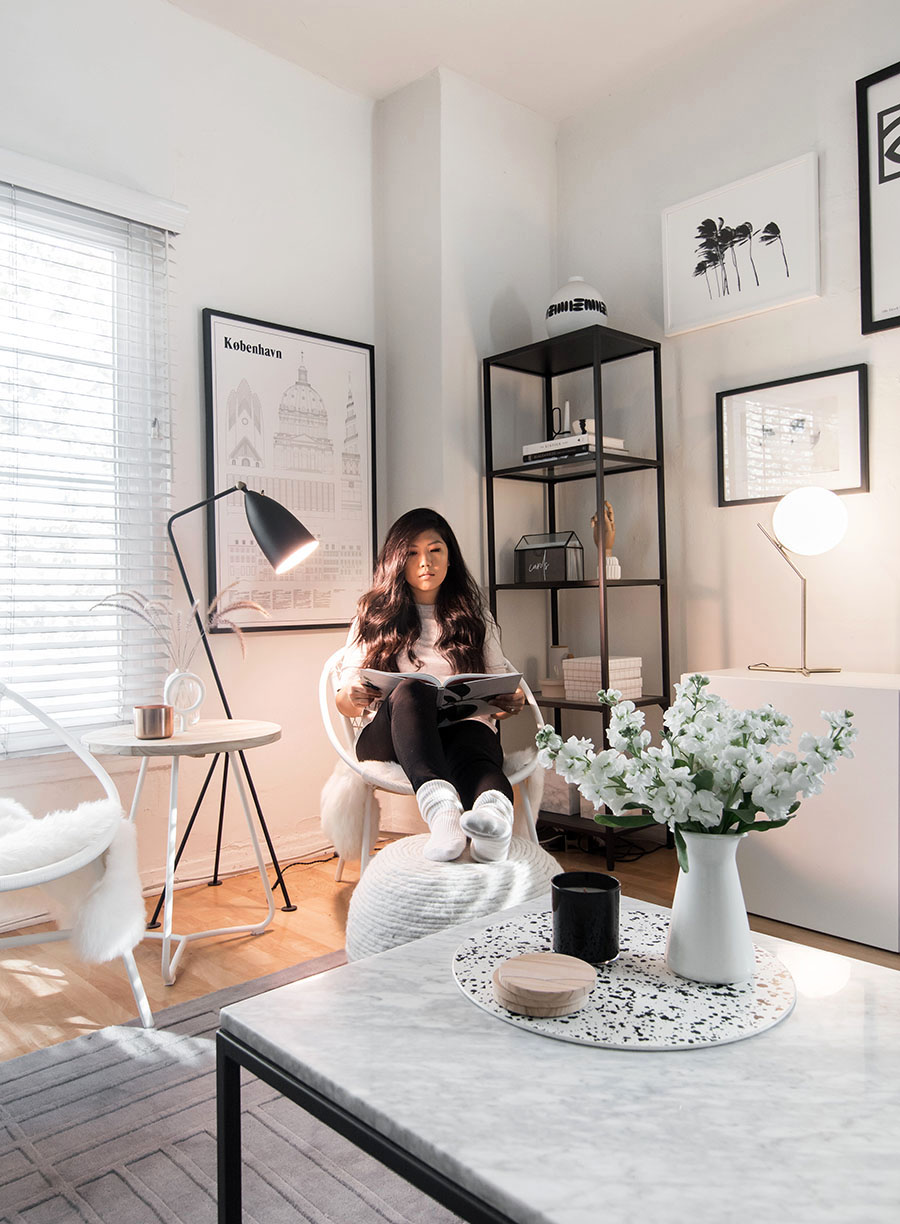 Here's another before of the corner which again, I know it's fine despite maybe also noticing that the light feels a bit harsh and orange, but notice the color difference again with the Cree bulbs in the following photo.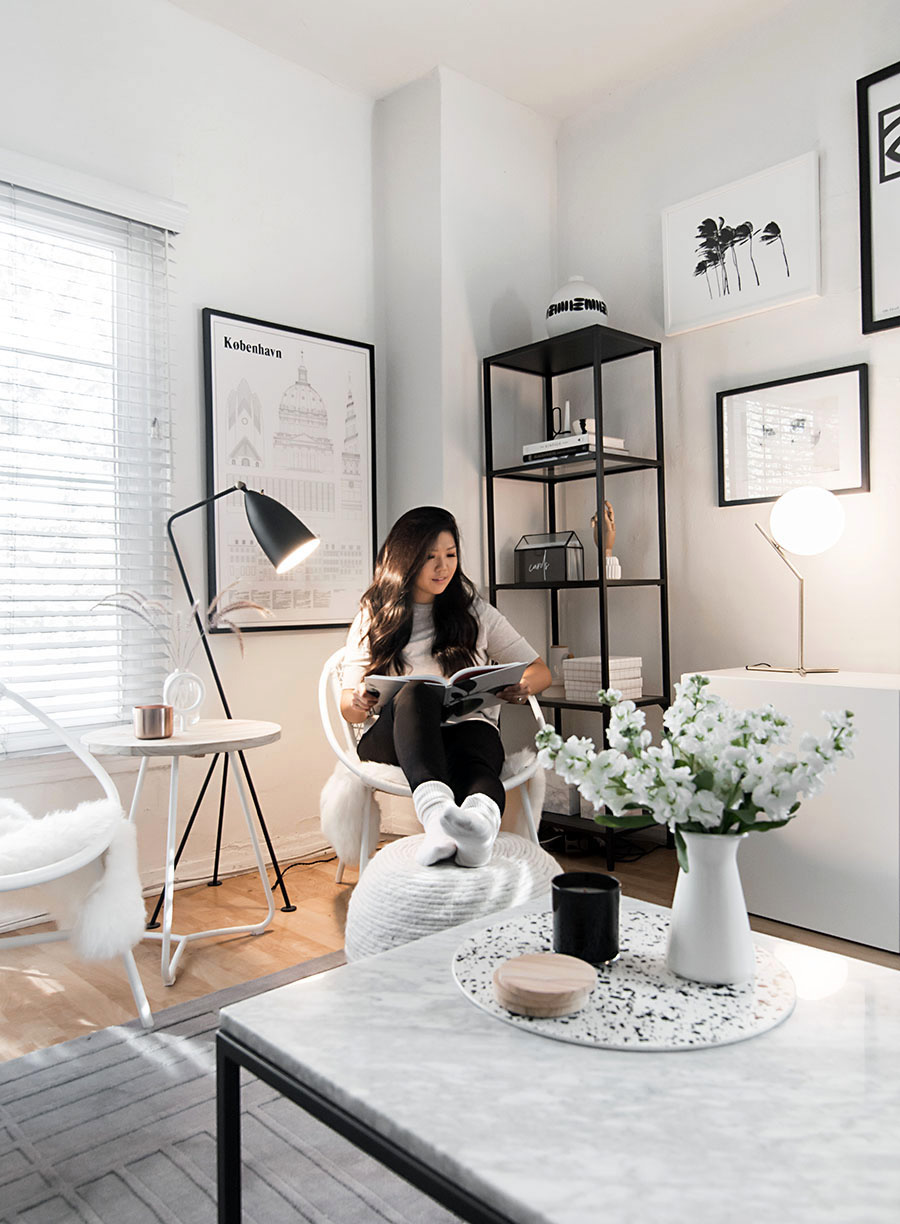 Is everything not more pleasant and enjoyable in this light??
Sure, we can do a side-by-side.
The difference is significant enough for me to deem the switch worth it, while also having now confirmed exactly what bulbs we prefer most in our home.  Now let's say you don't know your preference in light and the difference between light quality across bulbs doesn't matter much to you as far as you know- there's still no denying the value of these bulbs considering their affordable price and energy efficient life expectancy of at least two decades.  That alone makes these worth it, but I also trust you're here because you care about lighting like I do, so yes, Cree bulbs deliver better light and better light is beyond worth it for decades of enjoying our time at home.
Hope at the very least this helps you on what to look for in a light bulb and deciding which specs are right for you, and biggest of all is to consider light as a very integral part of the design of your home.  It changes everything!
Visit your local Home Depot to see all that Cree has to offer.
This is a sponsored conversation written by me on behalf of Cree. The opinions and text are all mine.
Other Posts You Might Like