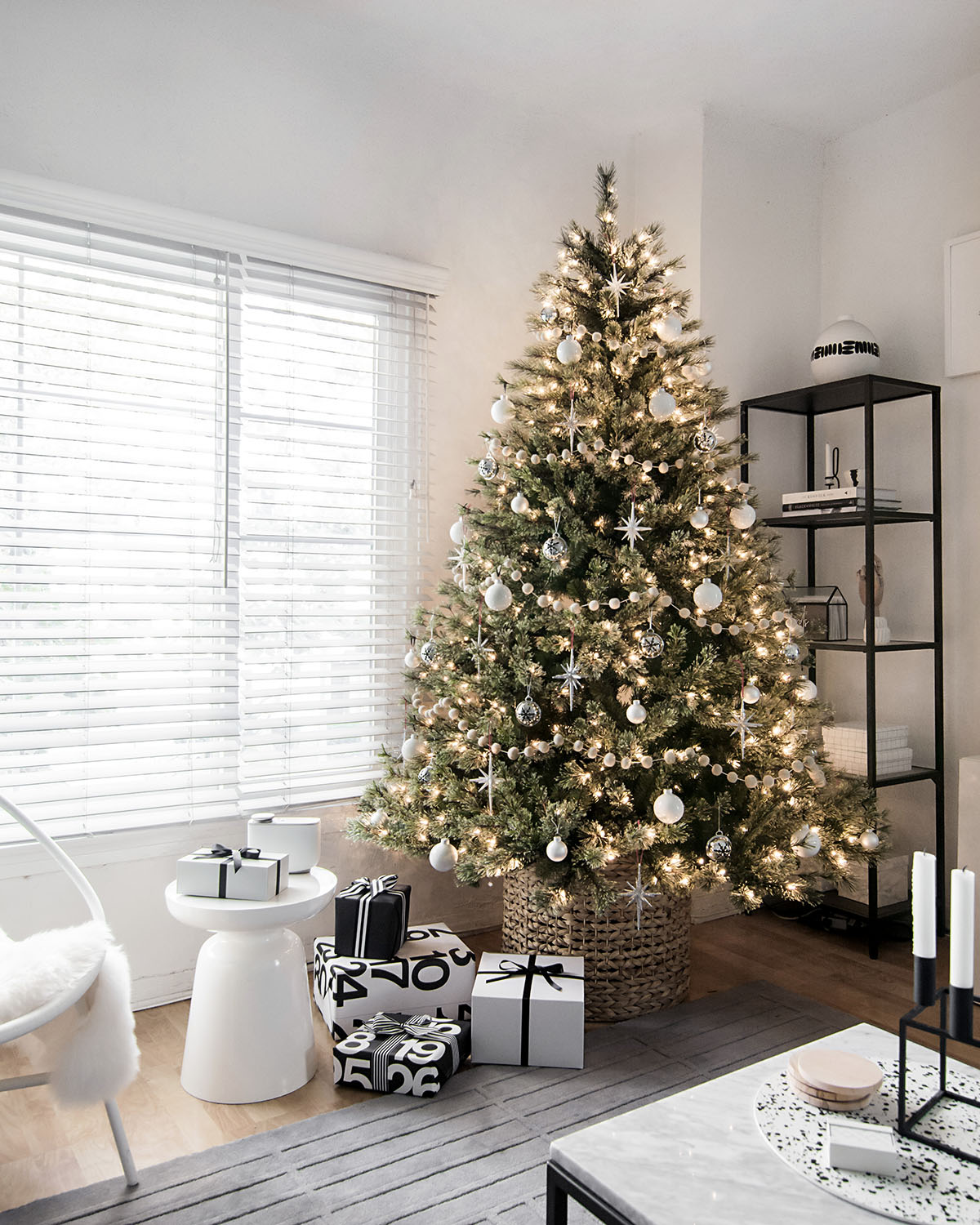 Every year we set up our wonderfully fake tree even though each year I think to myself maybe we should make it a real one next year.  We're not jumping at the chance to spend winter sweeping up pine needles and then deal with disposing the real tree at the year's end, but we are sorely missing out on the very best benefit of a real tree: the smell.  Scent is a major part of the holidays, as much as the lights, music, and Christmas cookies are, and I don't want to miss getting my maximum fill of olfactory enjoyment during the season that I love it the most.  In honor of the sense that most strongly evokes the memories of the holidays, I've partnered with Aera to share about their new limited edition Hygge Holiday fragrance collection that's everything warm and cozy.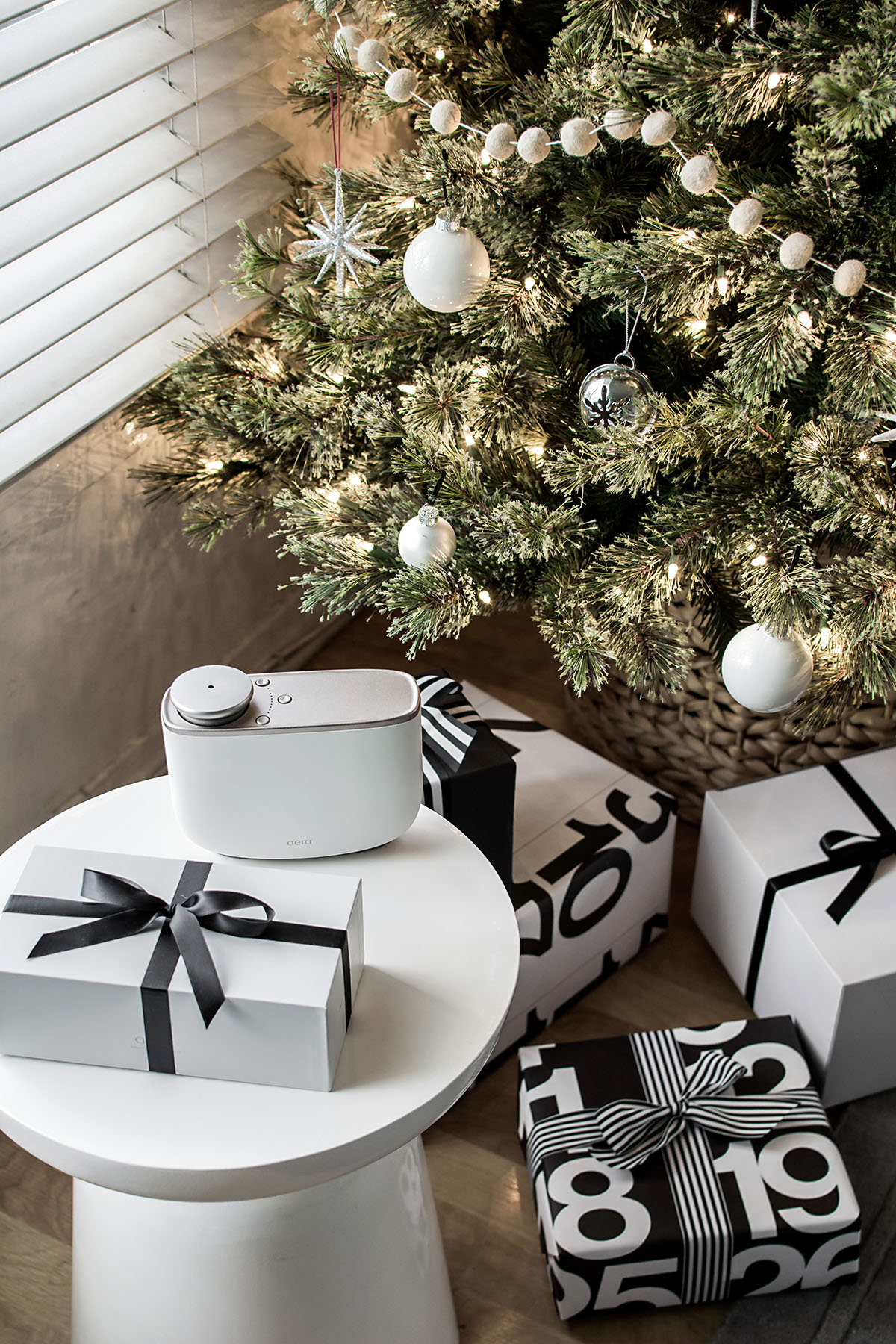 I've been using and loving Aera at home for a year now and still think it's the best thing that ever happened to the world of home fragrance.  It's a smart home air diffuser you can control with your phone, making it easy to set scent intensity levels that automatically activate at your choice of scheduled times of the day, unique to each day of the week.  This means you never have to remember to turn it on or off, which is a relief for someone forgetful like me.  It works flawlessly for worry-free, consistent scenting that only plays when we're at home to enjoy it (economical too, not a mist gone un-smelled).
Even more is that all the fragrances are beautiful and long-lasting.  My favorite scent so far has been Moondance which is what you'll most often smell in our home.  Each fragrance capsule lasts up to 1400 hours, depending on the intensity setting.  Since the diffuser emits pure fragrances and essential oils in ultra tiny and fine mists, Aera is hypoallergenic and leaves no residue behind.  It goes far beyond what any candle, air freshener, or reed diffuser can do to fill a room with fragrance and nothing else has been so effective- I'm a FAN.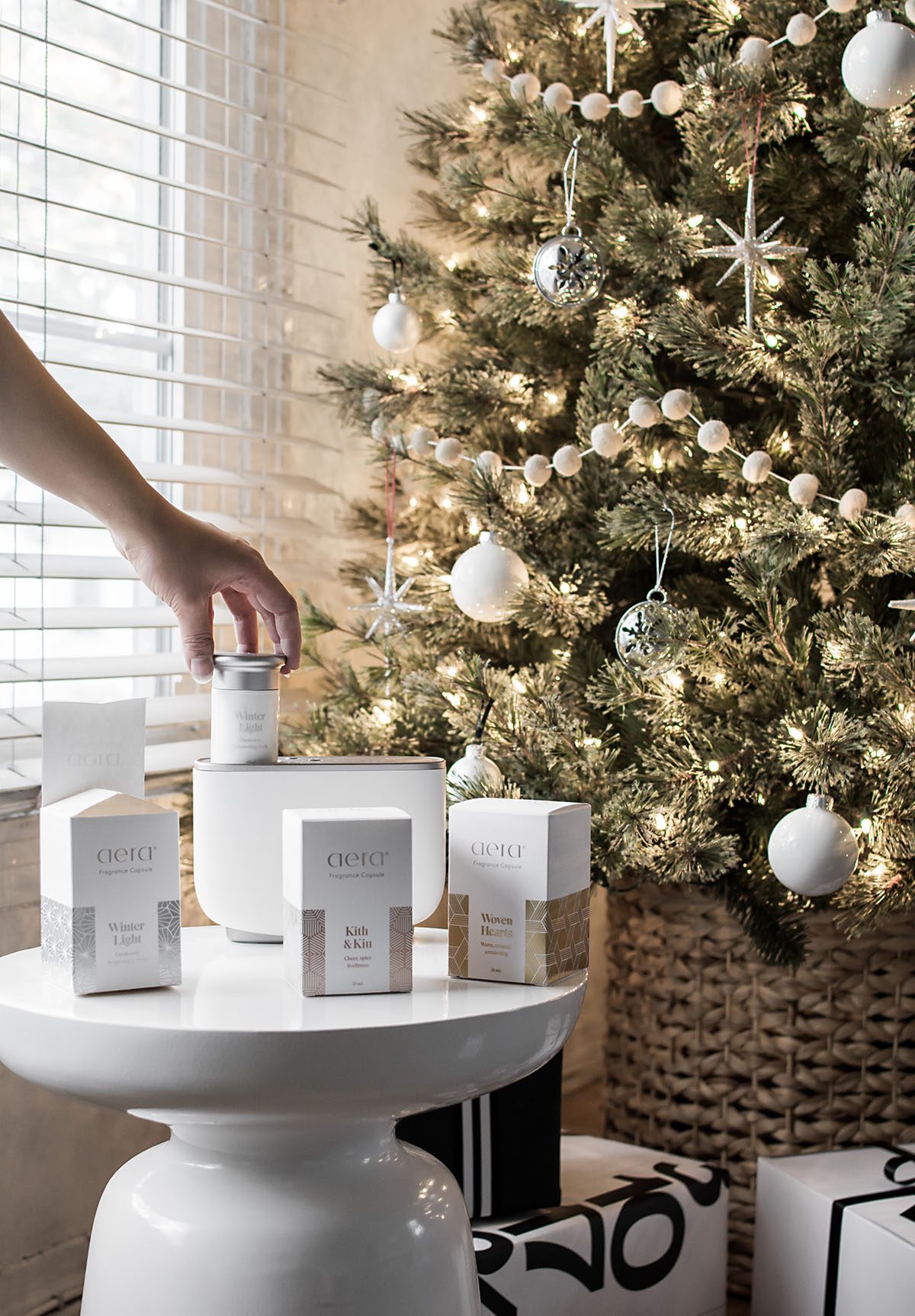 I'm especially excited about Aera's limited edition Hygge Holiday Collection since it echoes what I love most about this time of year.  Hygge (hoo-ga) is a Danish principle all about creating a sense of well-being, comfort, and togetherness, all things that comprise the holiday spirit and what these fragrances summon for cozy moments at home.  Talk about setting the mood for gatherings- fragrance does SO much for this that it should be on the party prep list like food and wine are.
In this collection is Kith & Kin, Woven Hearts, and Winter Light.  Kith & Kin is an orange zest and holiday spices scent, Woven Hearts is a bourbon and vanilla scent, and Winter Light is a noble fir scent and my favorite of the bunch.  It smells like you're walking through a forest of pines, which felt most appropriate to put by our tree and mimic what scent would be there if our tree was real.  It definitely continues to encourage us to stick with our easy to set up fake tree.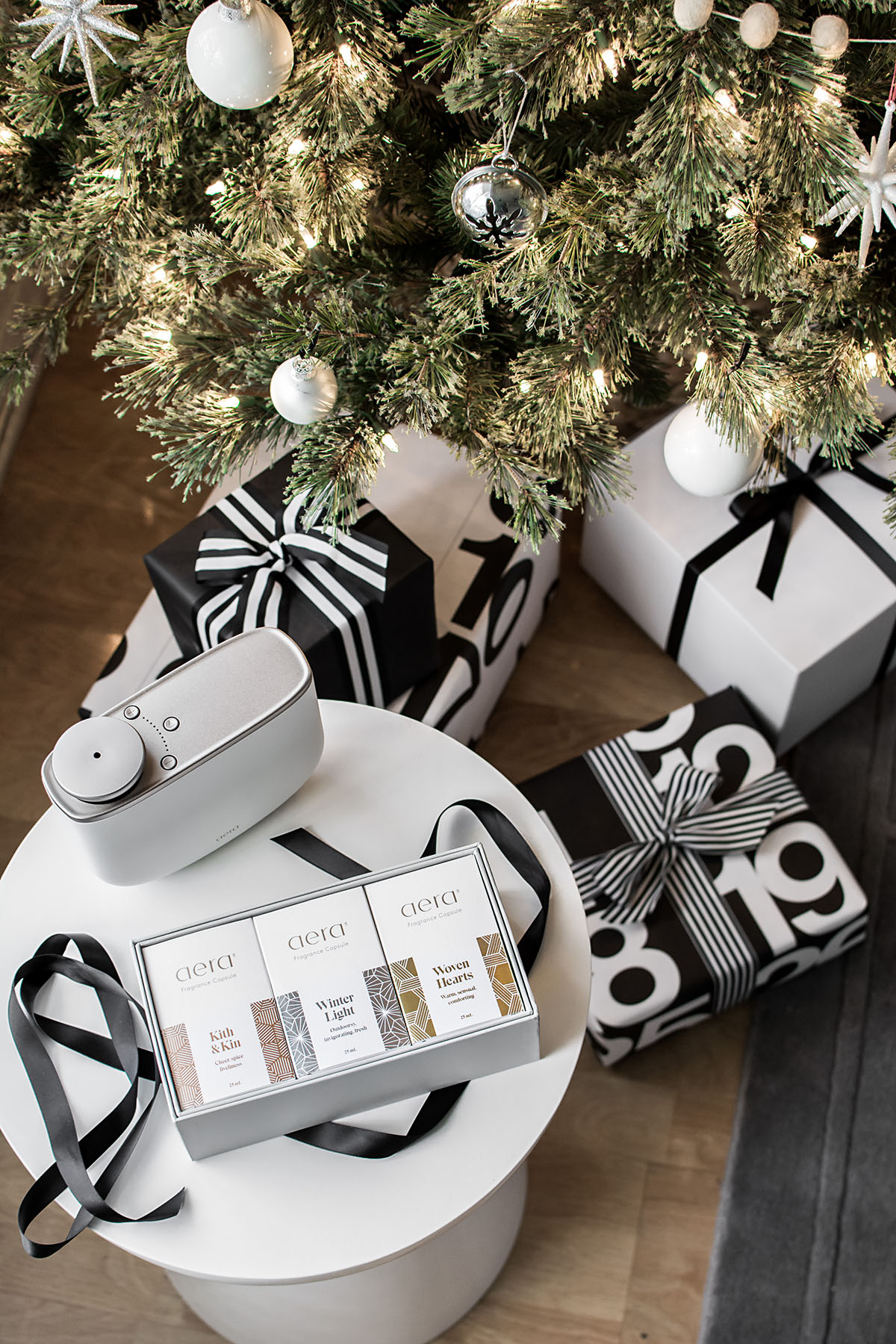 Packaged beautifully in a box, this suite of holiday scents is like giving the gift of hygge.  It would make a beautiful and unique gift for any homebody who appreciates the power of fragrance on enhancing our experience of the holidays and our sense of well-being (I really think this should be everyone.)  Whether gifting for yourself or someone else that would love an introduction to smart home fragrances, visit Aera here to check out their diffusers and fragrances.  Use code HOMEYOHMY20 for 20% off through Dec 16, 2018!
This post is sponsored by Aera.  Thank you for supporting partners that help HOM create and share original content. 
Other Posts You Might Like