Sssssssssssucculentttttttssssssssss!
I didn't think I'd ever make my own succulent box, but the inspiration hit me at an unexpected moment and I just rolled with it.  The culprit of this project was accidentally found in the toy section at Marshalls: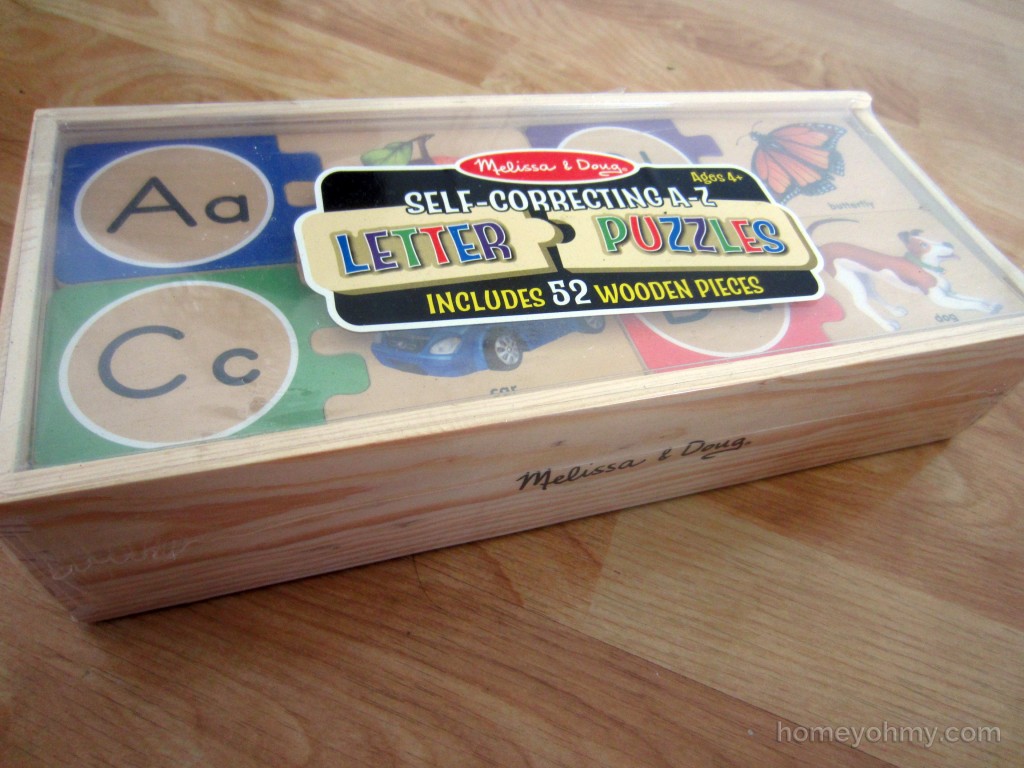 When I saw it, I didn't think about how it was a great educational toy or about the lucky little youngster that would be receiving it as a gift from me.  No, upon immediate sight, I knew I would plant my succulents in it.  For anyone concerned though, I will in fact be giving the puzzle pieces to a young family member.
While I do like the look of unfinished wood, I didn't want the "Melissa and Doug" engraving on the side to show, so I painted the box and included it as a part of this tutorial.
Here's how it's done.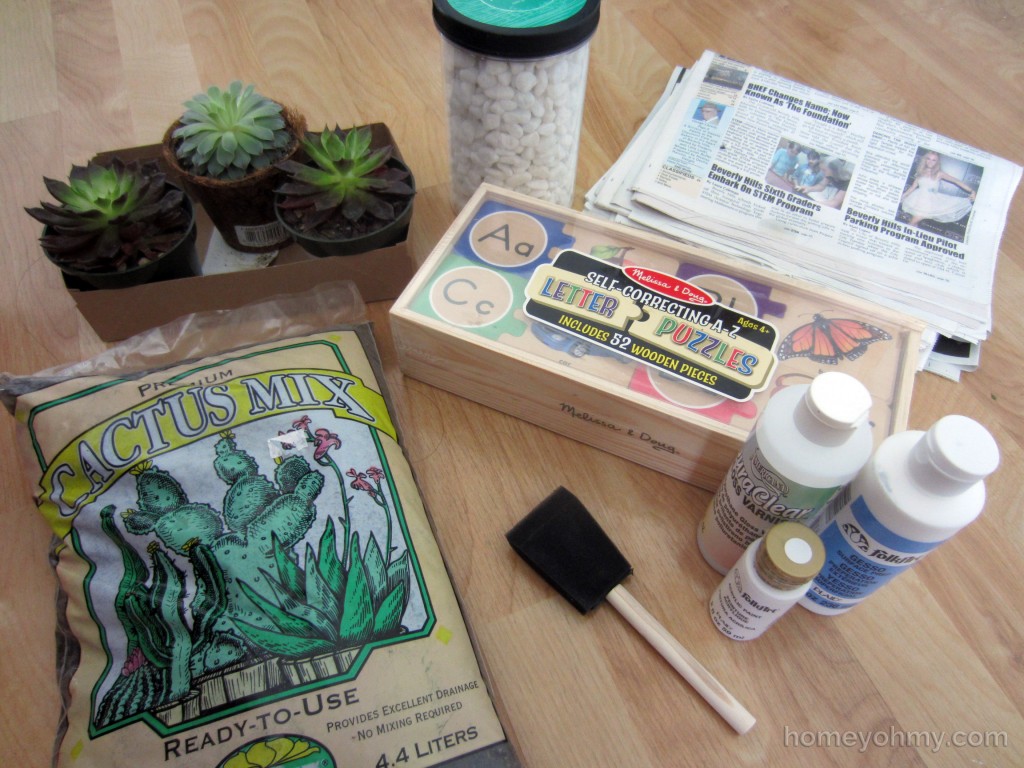 Materials Used
succulents
cactus soil
wooden box
Folk Art Acrylic Paint in Wicker White
Folk Art Gesso Primer
Americana DuraClear Gloss Varnish
foam brush
decorative rocks (I found mine at HomeGoods)
newspaper (to keep your working surface clean)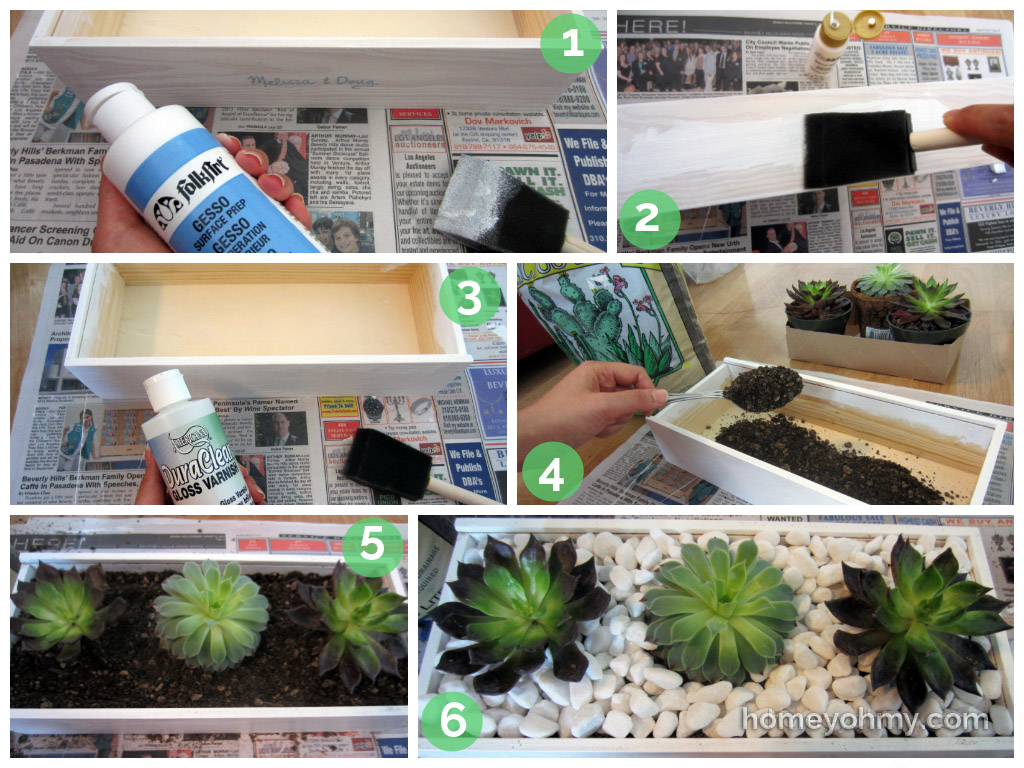 Steps
Apply primer to the box.  This will not only help the paint adhere to the surface but it will also lay down a barrier so that the paint doesn't soak into the wood.
When the primer is dry to the touch, apply the acrylic paint.  I applied two coats, waiting until the first coat was dry before applying the second layer.
Apply gloss varnish once the acrylic paint is dry.  This step is optional, but it will help protect the acrylic paint and prevent it from potentially cracking in the future.  If a gloss finish isn't what you want, just use any matte varnish.
Once the varnish is dry, fill the box about halfway with the cactus soil.  I did this with a spoon that I used earlier that morning to eat cereal with.  Nothing fancy.
Place the succulents in your desired arrangement before filling the rest of the box with soil.
Add decorative rocks.
And there you have it!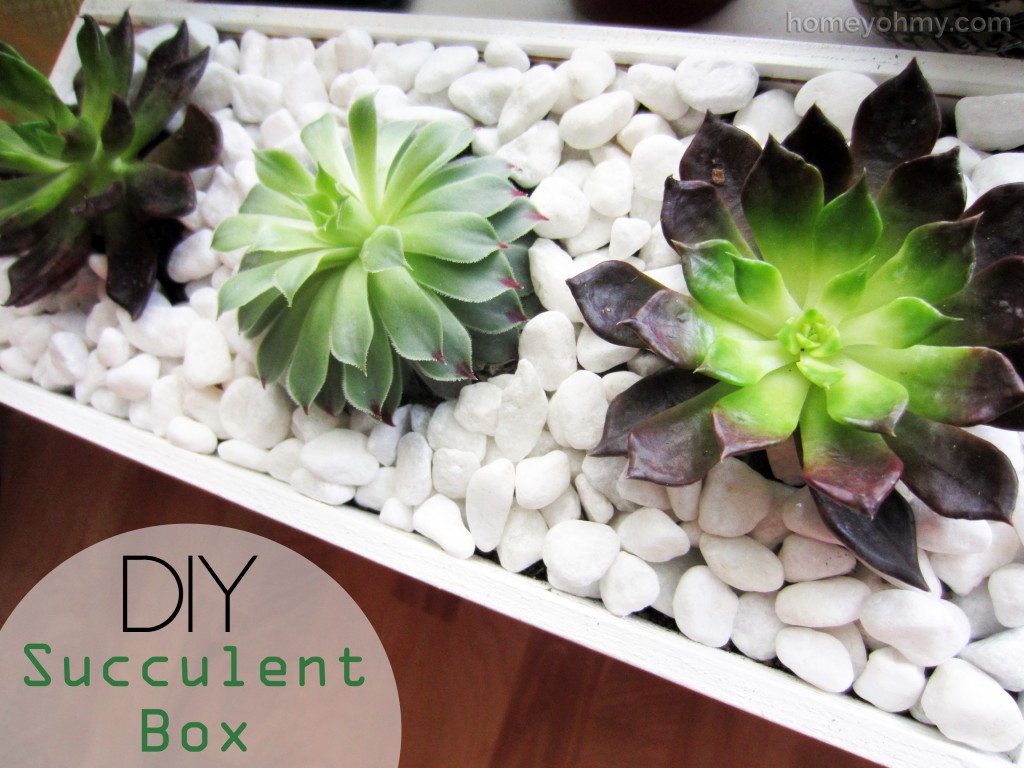 I wanted to keep the box looking simple and clean, so I kept the succulents to a minimum and used white paint and rocks to bring a fresh, modern look.  I'm pretty happy with the way it turned out and it has taken its place in my mini, indoor apartment garden.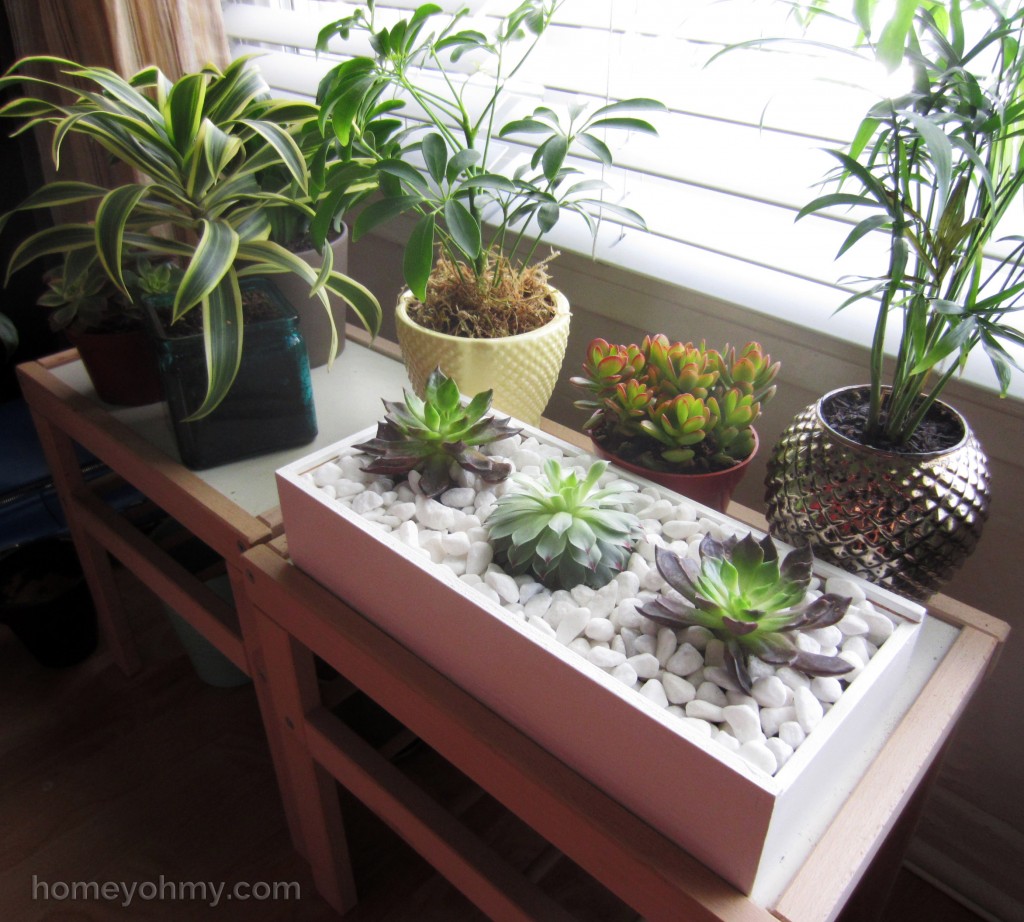 Let me know what you think!  Thanks so much for visiting.