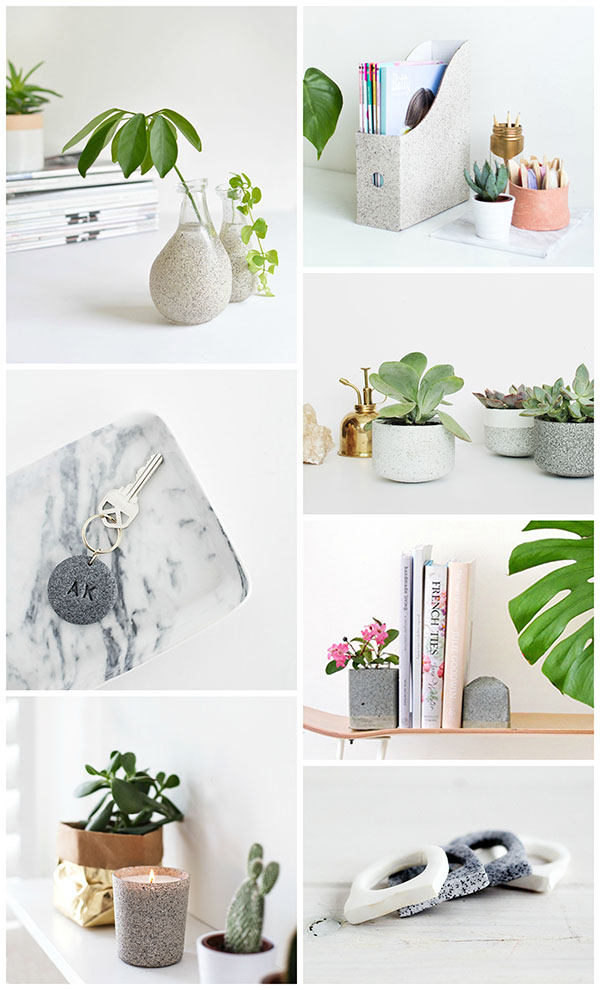 After the keychains I made earlier this week, I've had granite and stone on the brain and noticed it around more in DIY, AND, I love it.  It looks expensive but isn't, and that's always appreciated.
The two mediums used for this look are clay and spray paint.  Fun fact: one of my first DIYs ever was using the stone effect spray paint, and it failed really hard.  I'm finally inspired to try it again though, and learned that drying time needs to be taken seriously with that stuff.  Rushing is not allowed.
Still, it's a very easy look to achieve, and all these projects are simple and will bump your modern style level a few notches and a half.  Interested in trying any of these?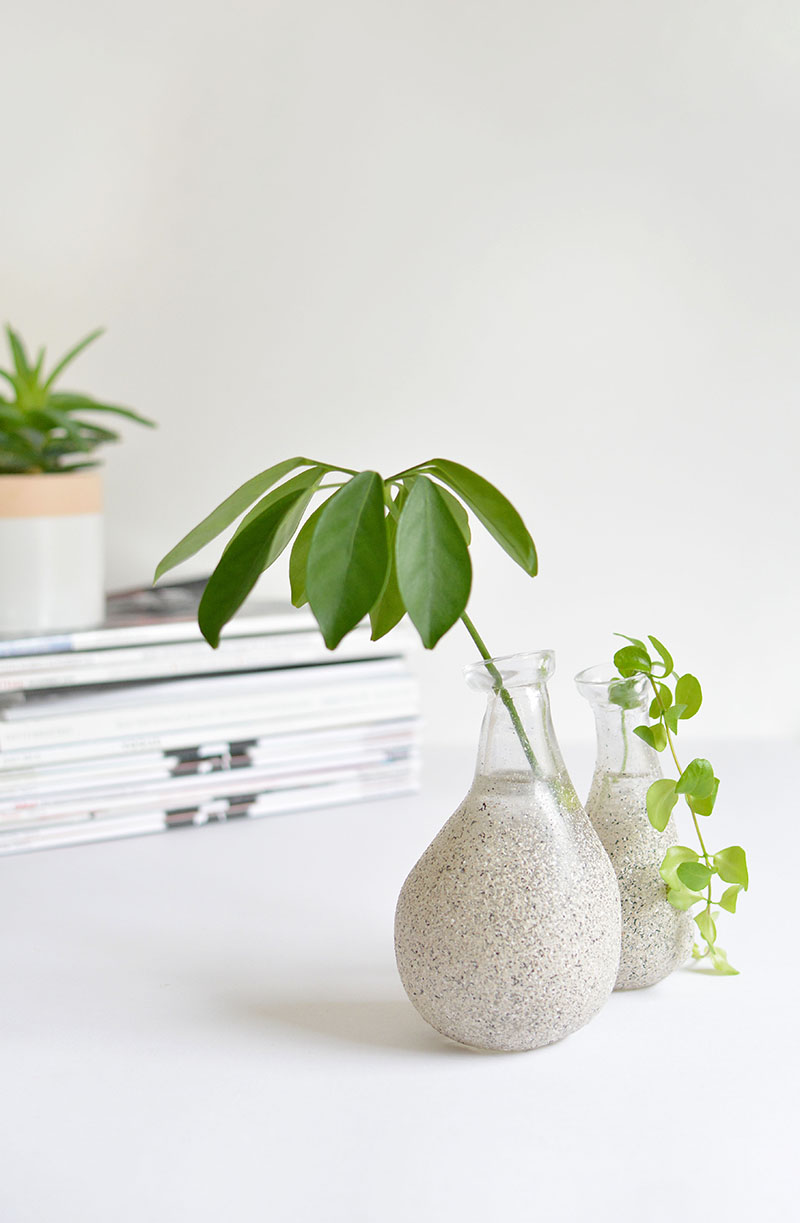 Stone vases by Burkatron.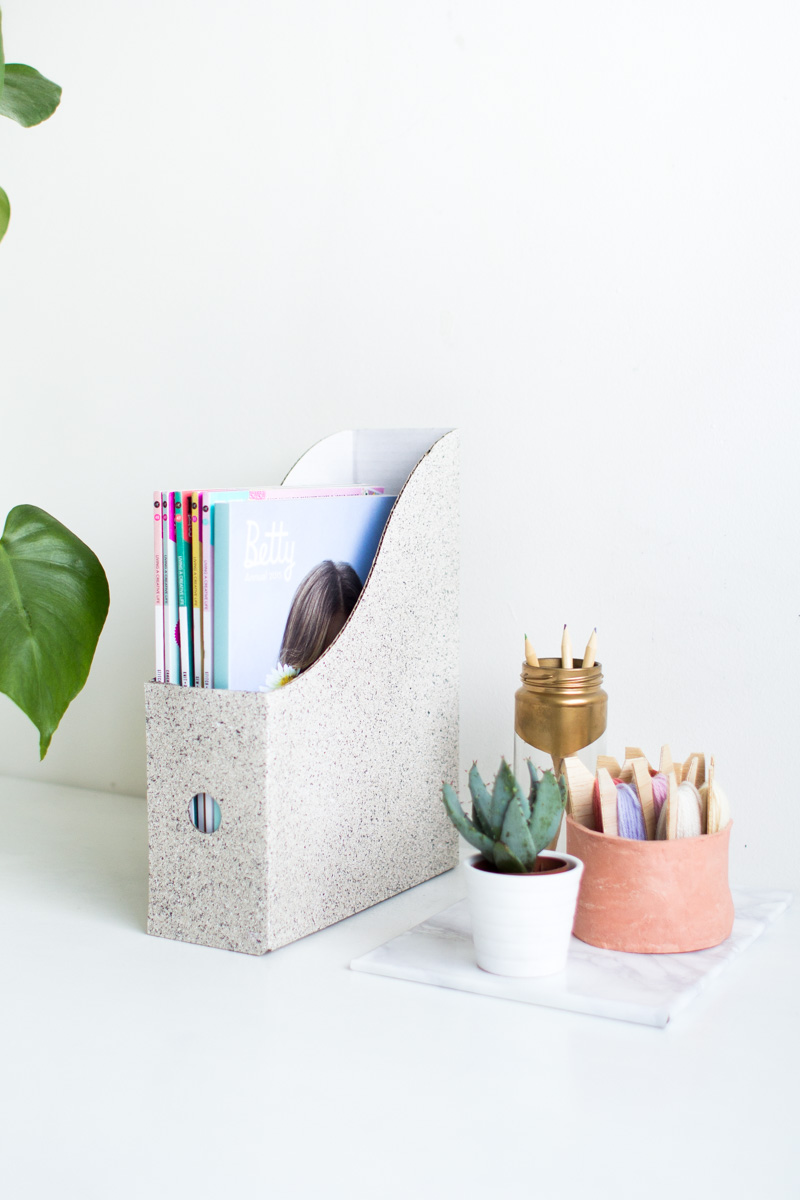 Granite magazine file by Fall for DIY
Mini granite pots by Almost Makes Perfect
Granite monogram keychain by Homey Oh My!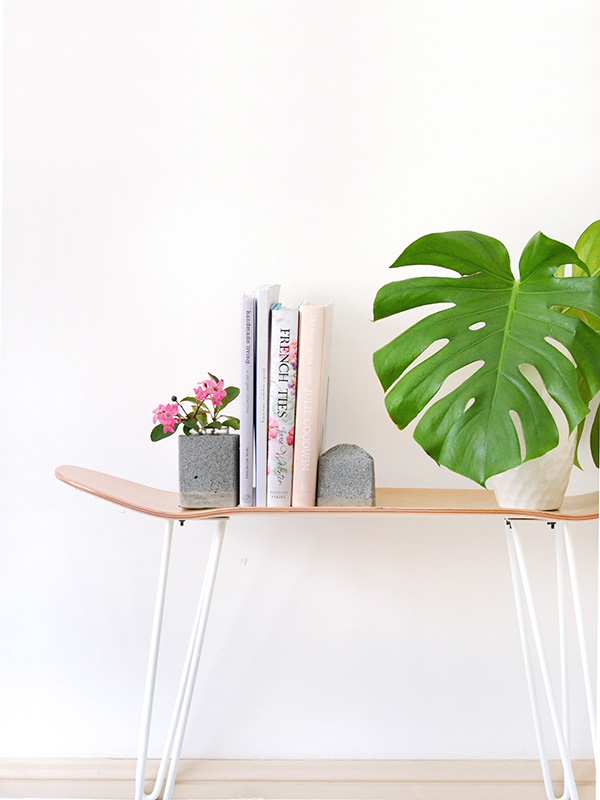 Granite bookends by Make and Tell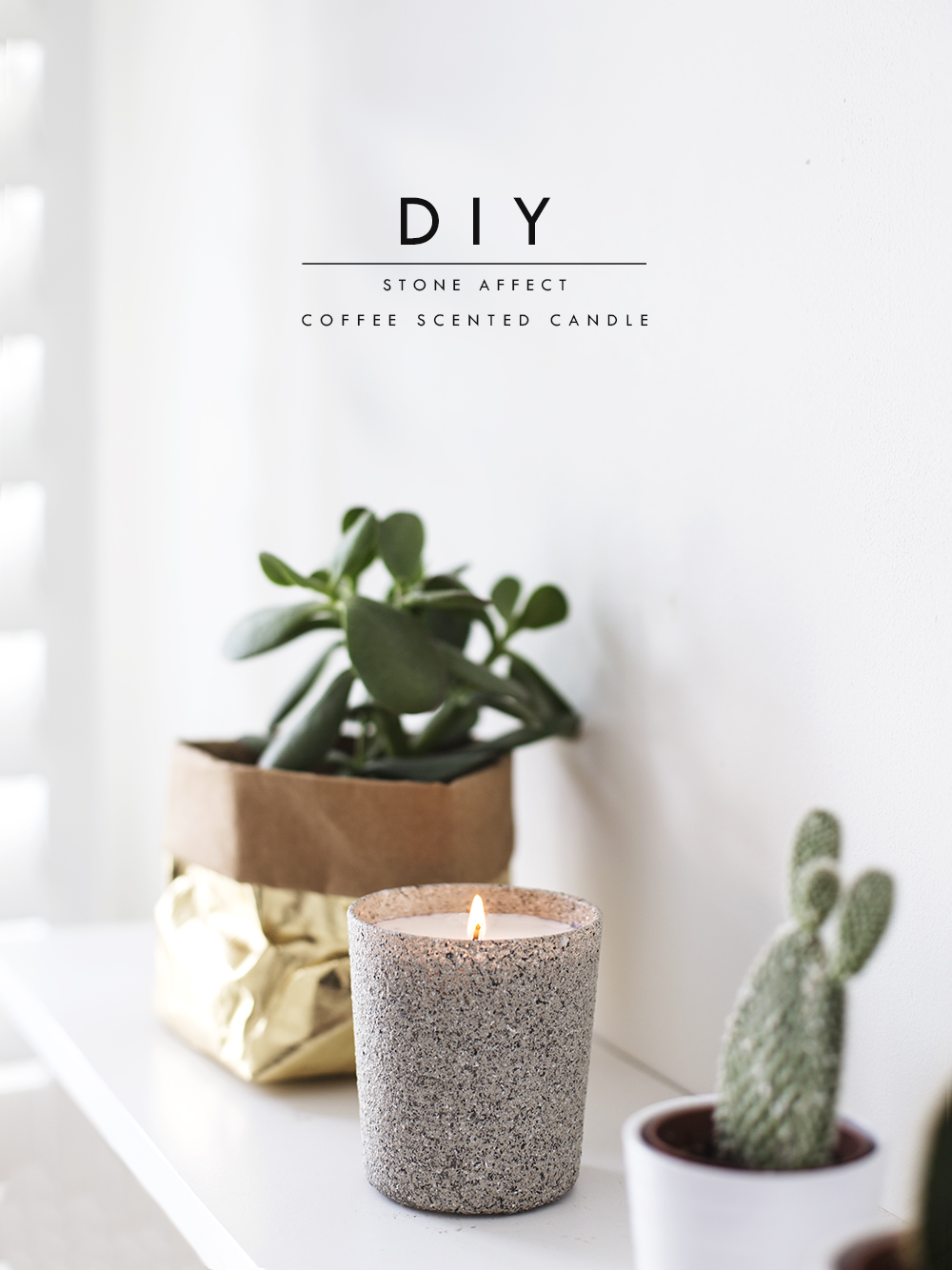 Stone candle by The Lovely Drawer
Granite rings by Fall for DIY
Other Posts You Might Like