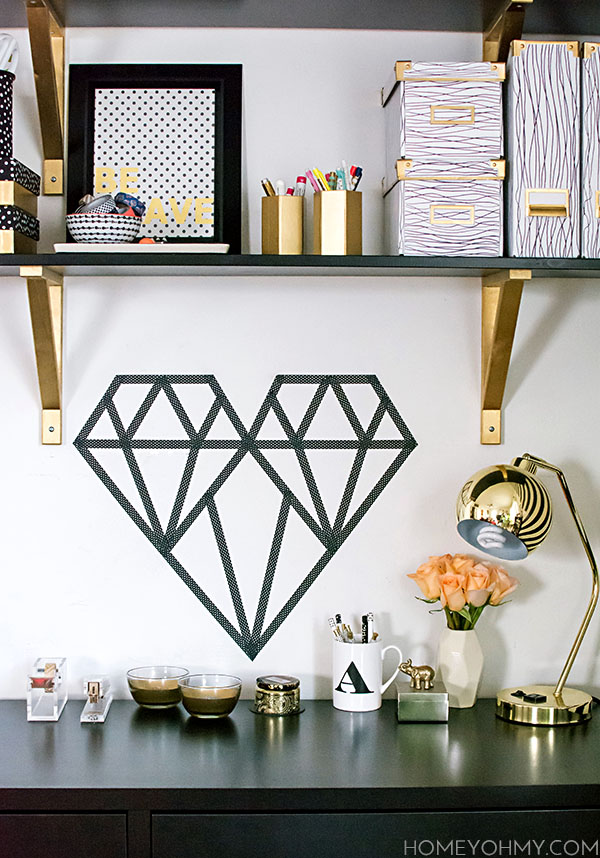 So I guess I'm making Washi tape creations on my desk wall whenever the holiday inspiration strikes.  I'm really missing the tree I did for Christmas!  Valentine's Day is an odd one though, a holiday I don't specifically decorate for, but I do love hearts, and I'm in a heart-y mood with that day coming up soon.  Plus, it's Washi tape, so it's very little fuss and commitment, and the only other thing you need is a blank wall- in a cubicle, at a party, in the bathroom, anywhere is a good choice ;).
I made this geometric diamond-ish design in the above steps.  Making the heart outline was the hardest part since that's where I had to decide the heart proportions.  For sure I had to unstick and re-stick the tape many times, but that's why we Washi.  I also used scissors to cut the tape at the corners of the heart so that the edges would be clean.  Other than that, there's not much else to it!  I find this activity to be pretty relaxing, almost meditative.  Threw on some tunes and I was done in less than 30 minutes.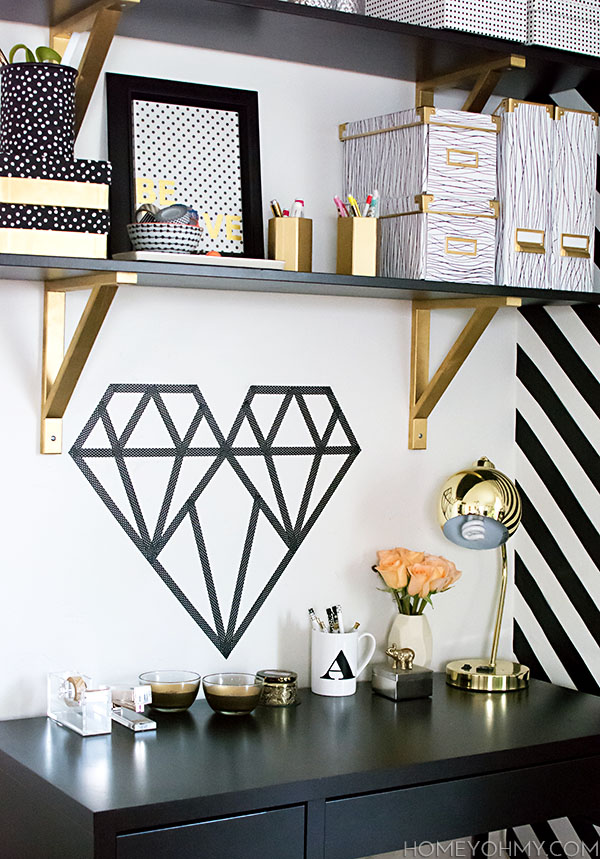 I love these kinds of graphic, geometric shapes and liked the idea of using them for a different approach to V-Day.  Boyfriend had me feeling like it was too different, though.  He saw the heart and was like oh hey that's cool.  I had a feeling he didn't know what it was so I told him it was a heart, after which he told me he thought it looked like a mouse.  What an imagination!
Are you into decorating for Valentine's Day or nah?  It's less about decor (unless it's a party) and more about ways to give love, right?  Well, I've got another fun idea coming for ya tomorrow with some more traditional V-Day vibes, and no, it doesn't look like a mouse.  See you back here then!
Other Posts You Might Like