Inspired by our own Valentine's Day tradition of making a nice dinner at home, I wanted to do a simple decor DIY to help make the casual setting at home more special without breaking my back over it.  This rose petal garland backdrop is so so easy to do and took way less time than I anticipated, and the results are pretty cute.  You could even replace the petals with any flower heads, but I kept to the V Day classic and the bonus is that it smells REALLY good.  PS.  Galentine's Day celebrators, this would make an excellent backdrop for your girly party.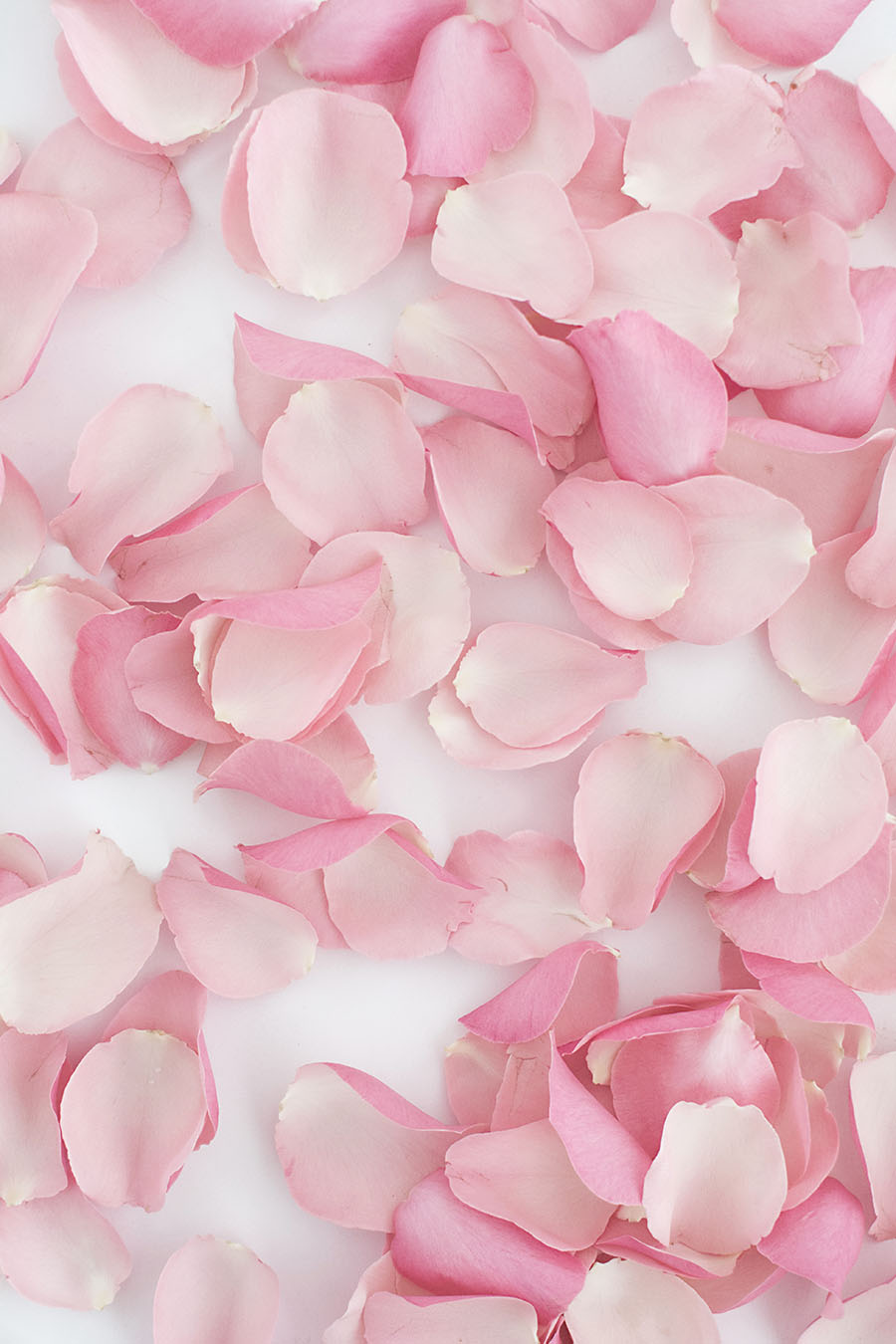 The most enjoyable part is de-petaling the roses because you get surrounded in a cloud of rose smells while touching (and yes go ahead and rub your hands around) the soft petals.  I de-petaled 6 roses and it was way too much, especially when I decided after that I wanted the garlands to be more sparse.  I'd estimate that I ended up using 3 roses worth of petals, though my roses were huge, so let's say 4 roses.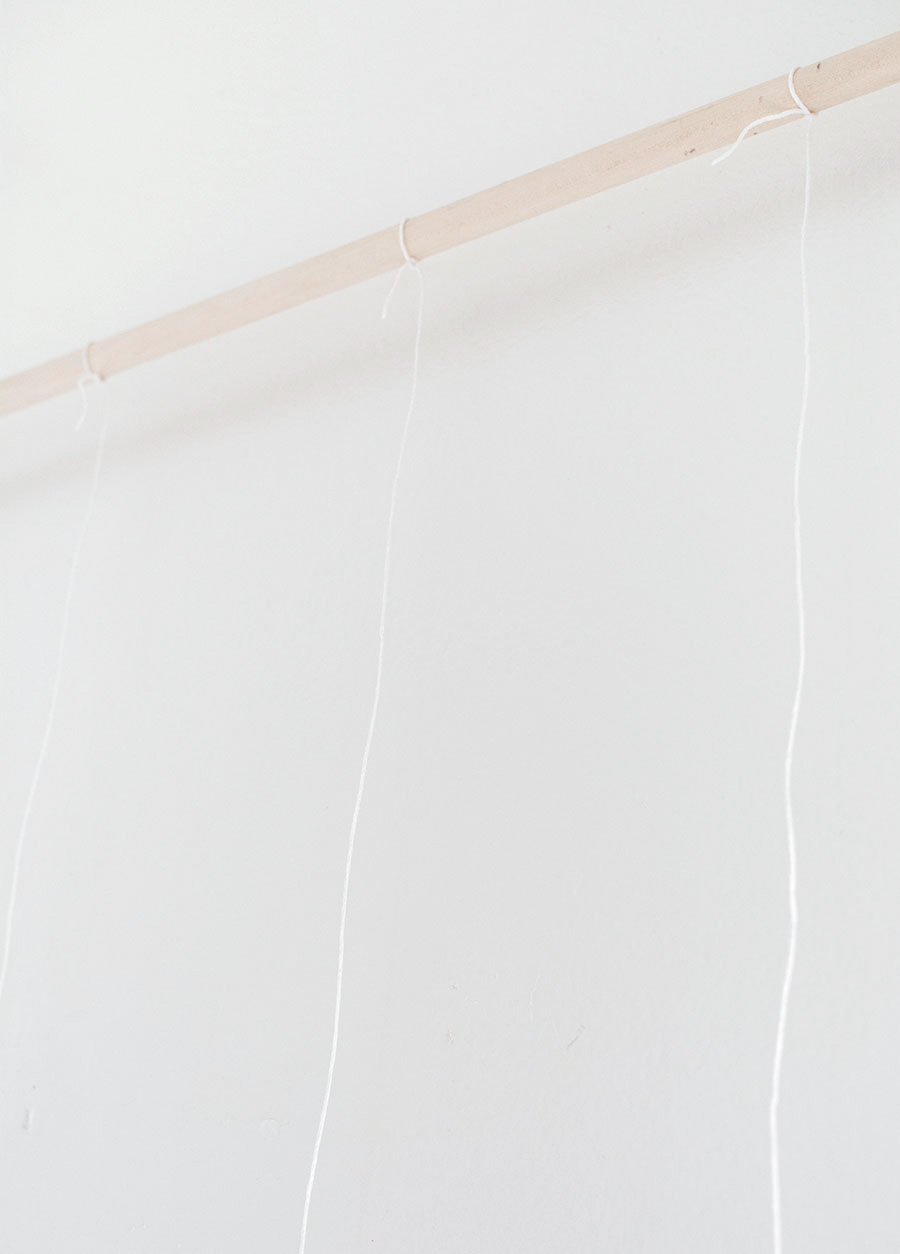 To start the backdrop, I double knotted rows of string around a wood dowel.  Luckily I can suspend my dowel between the two windows in our dining room, but alternatively I would have used temporary adhesive wall hooks, one on each side of the dowel.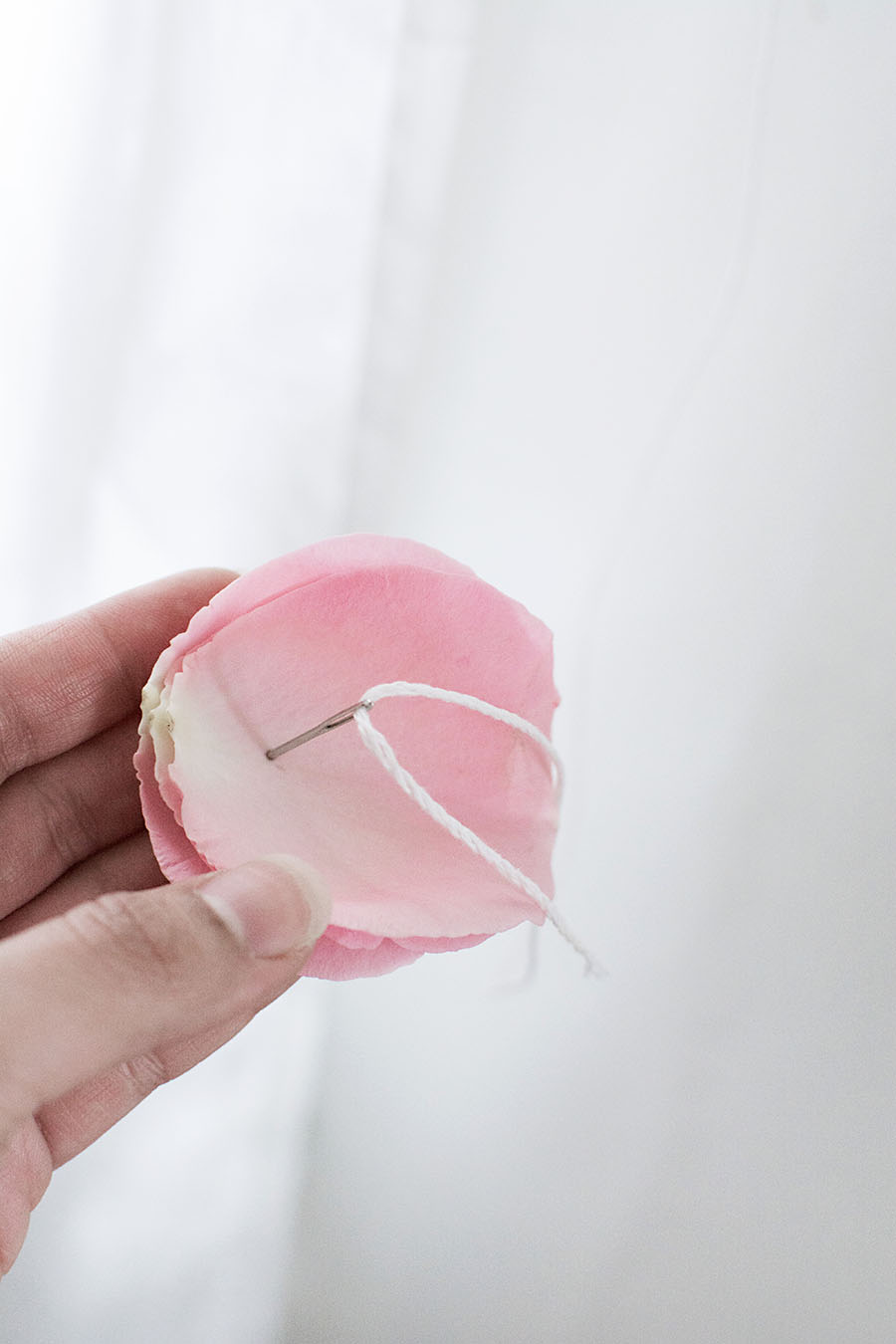 I used a needle to string on the petals, piercing them near the base of each petal.  I started off by piercing on multiple petals at a time, but I'd recommend doing it one at a time.  You want to reduce how much you're moving the petals up and down the string so that the hole doesn't enlarge and prevent the petal from staying in place, which doing multiple at a time requires multiple adjustments once they're on the string so don't do that.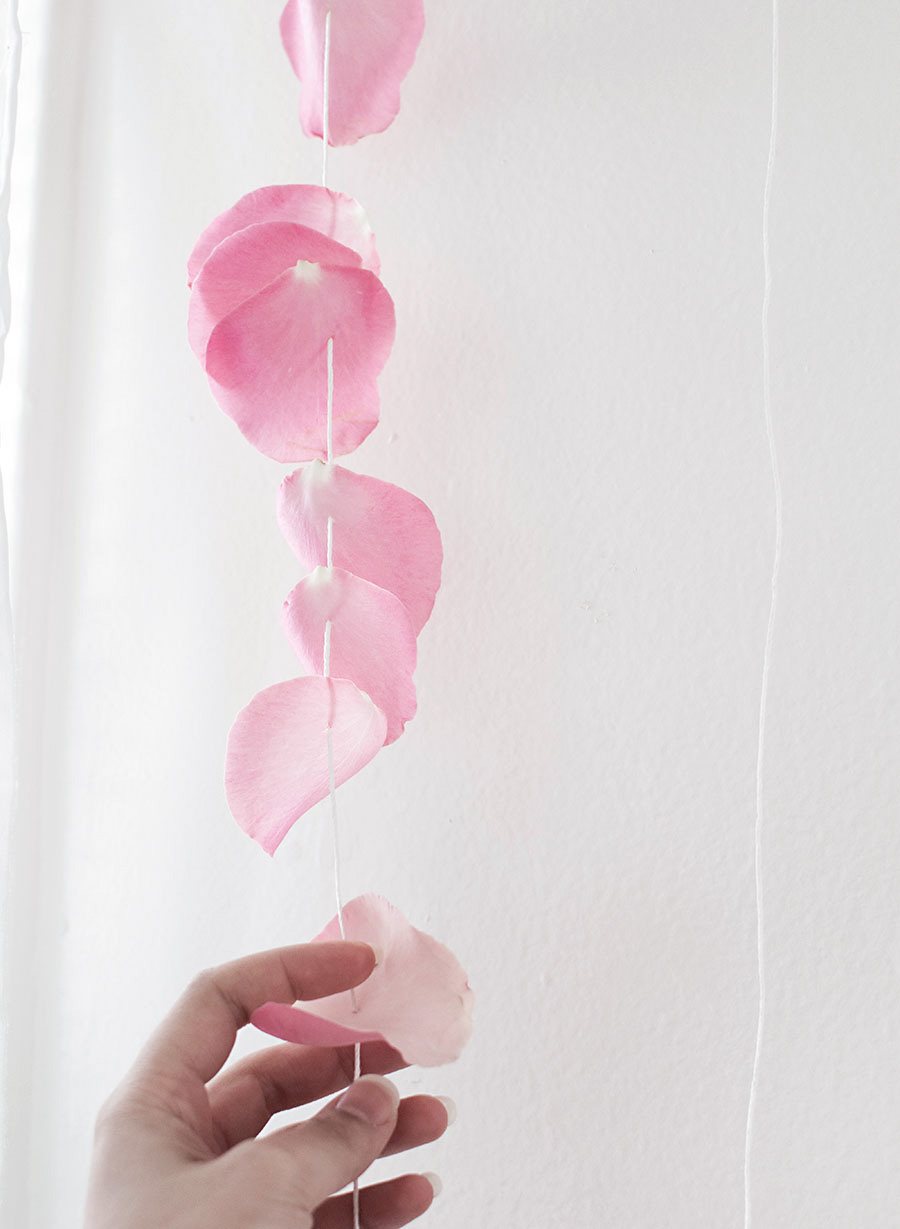 As I mentioned before, it really doesn't take a lot of time doing it one by one when making the garlands sparse like I did and it makes it easier to place each petal exactly where you want it.  I'd also recommend ending each garland with a petal and knotting the string before cutting off the excess.
Play around with spacing and groupings of petals, and for sure try mixing up the colors if that's in your heart.  Pink has become a major thing for me that I can't stop with, but once I completed this I wished I had done it in red.  I think that would be really beautiful and bold!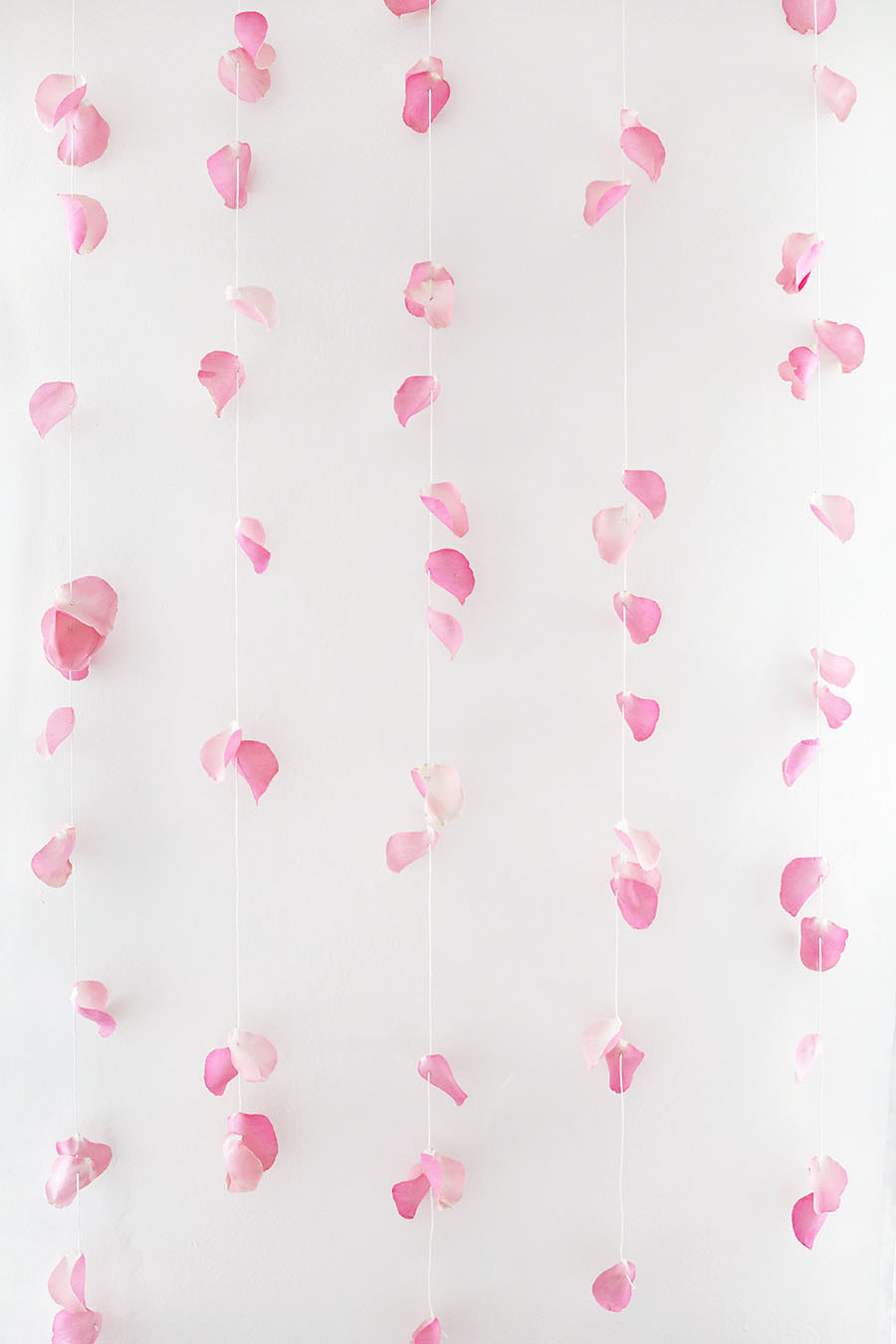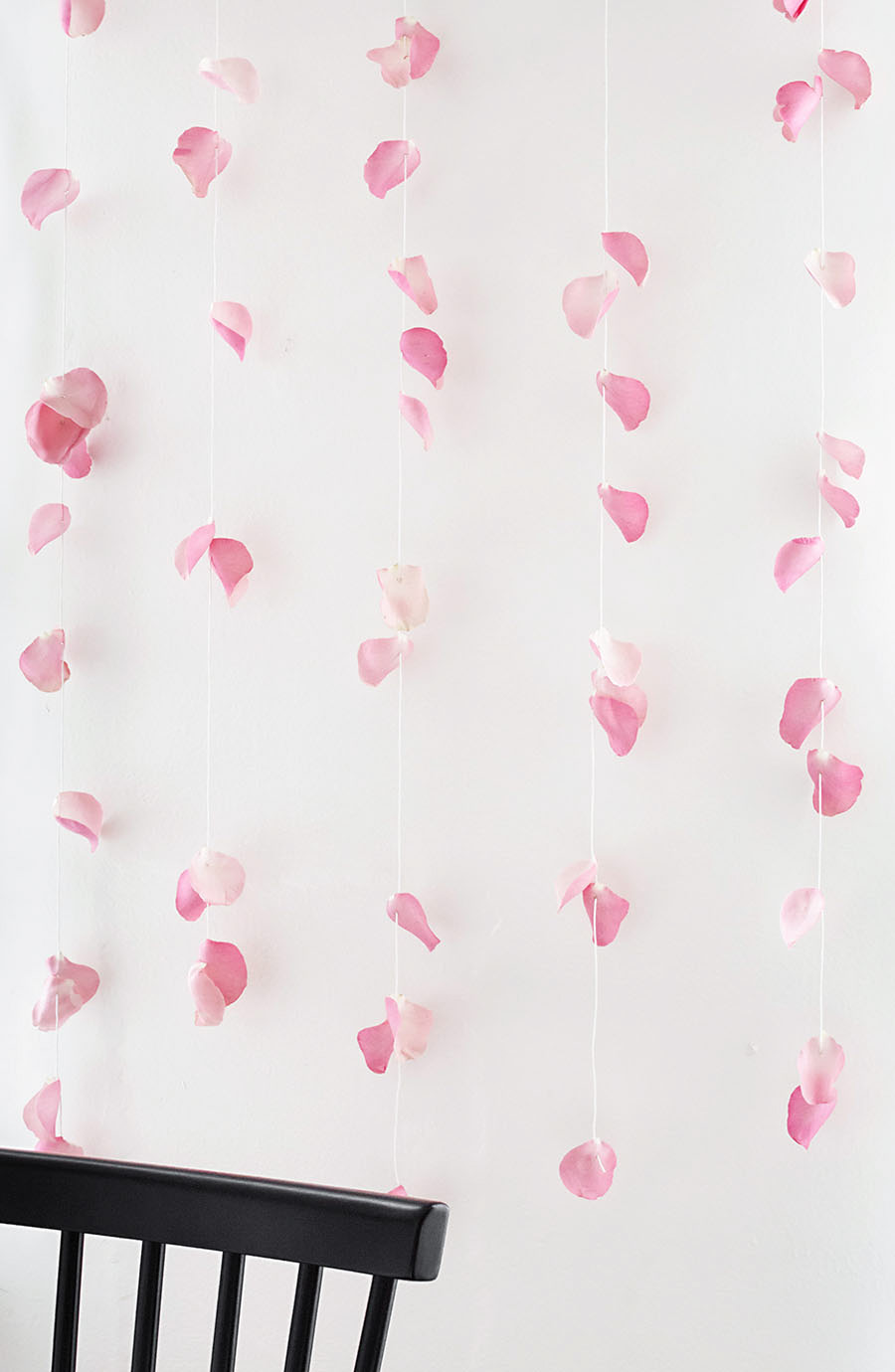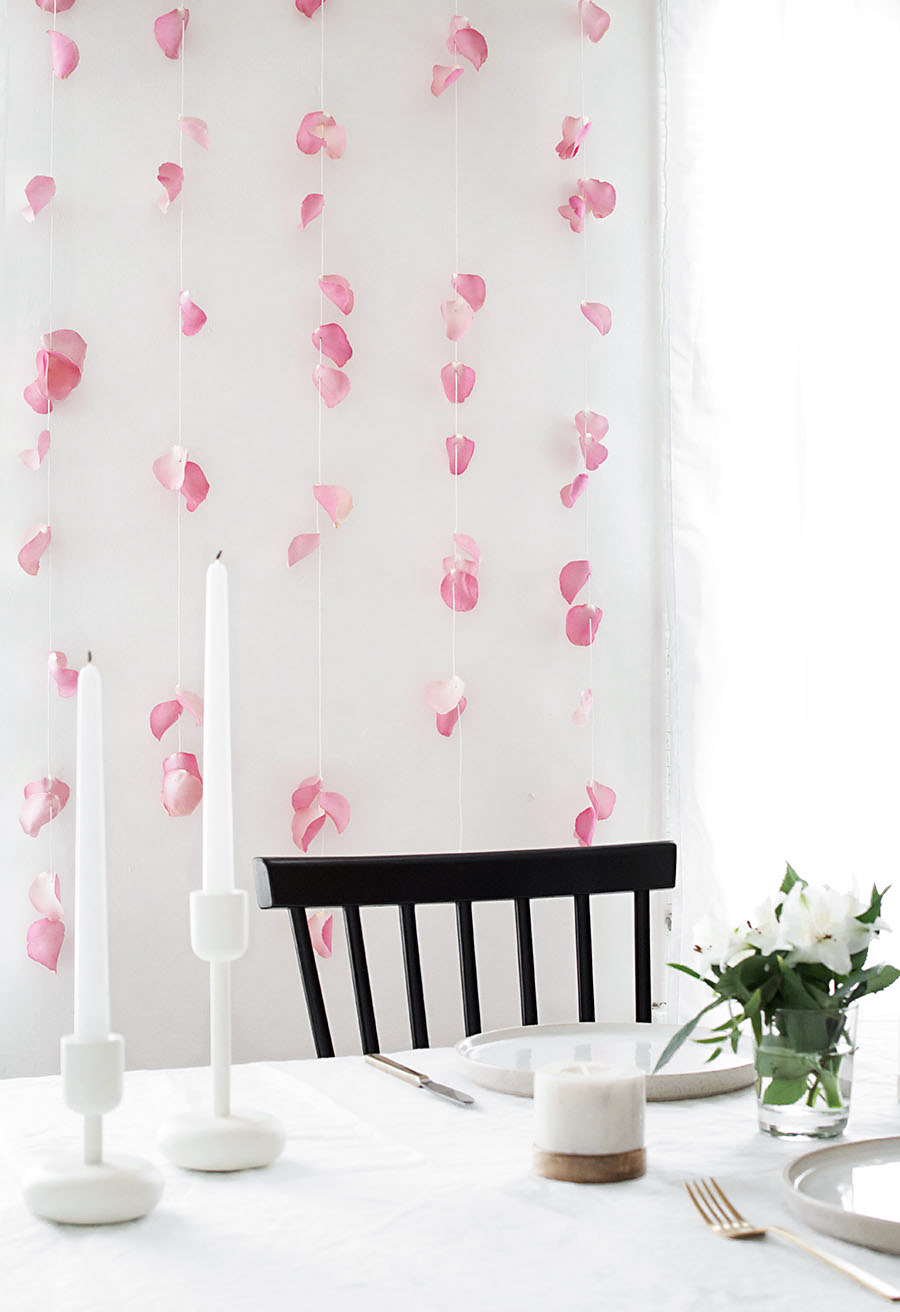 The bad news: this only lasts a day before the petals shrivel up.  The good news still is that it didn't take a lot of time to do and it's worth it, I promise.