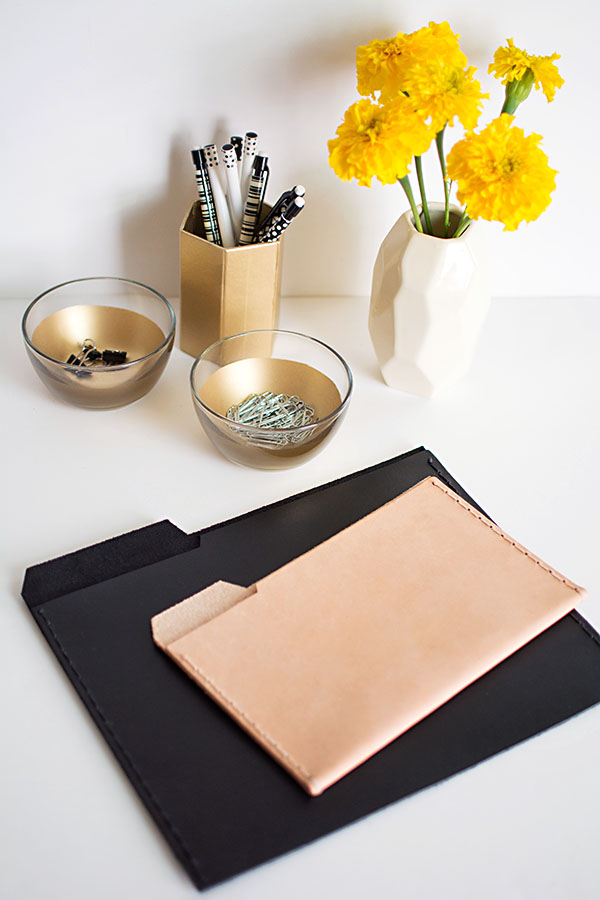 Office supplies might be my favorite things ever, especially to DIY.  That, on top of the following two reasons, explains why today's post is so exciting- 1) this is my first time crafting with leather and I found out that I LOVE LEATHER, and 2) I'm sharing this DIY over at Design*Sponge!  Major excitement goosebumps today.
These leather folders are a simple and chic upgrade to the traditional file folders.  The leather is a pretty unexpected and unique material for this kind of project, but still works beautifully and makes for some really sturdy folders.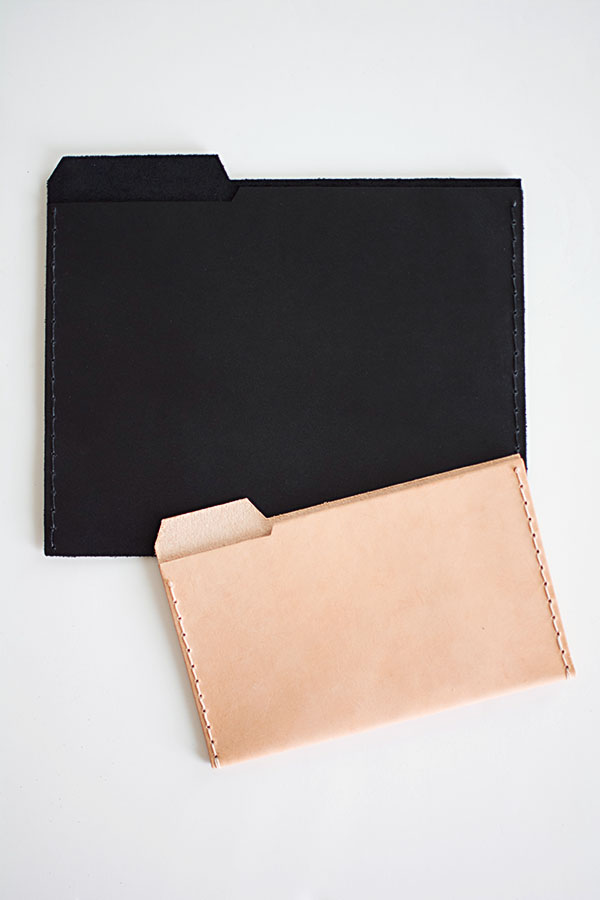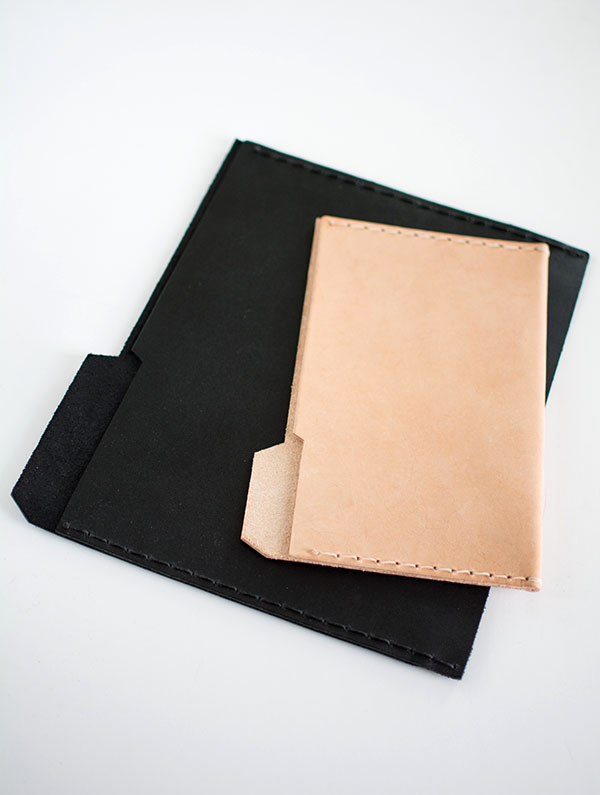 Boyfriend was even excited for this DIY because he's been asking me for a while to make him some sort of Kindle case, which the smaller leather file folder is absolutely perfect for.  Both folders would be excellent as tablet sleeves.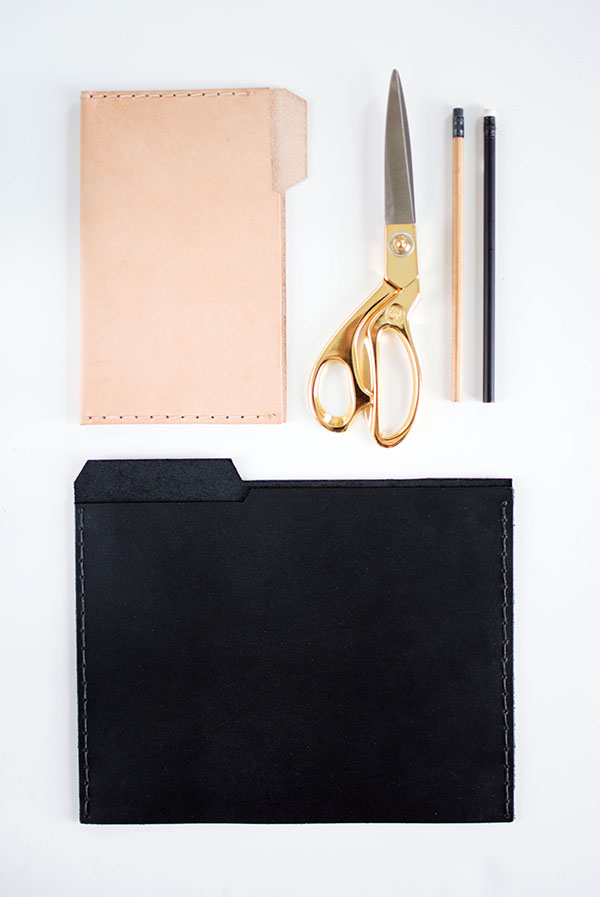 For all the details on how I made these folders, head over to Design*Sponge, and come say hello!  See you guys there <3.
*Update*
I've seen a few comments around about how some feel this project is beyond a skill level they want to cross, so if you're interested in purchasing leather file folders, you can find them at Made In Rye.  Abbie has been crafting leather goods like these for a few years now and her shop is full of stunning, handmade items.  I think you guys will really like her work, so check it out!
Other Posts You Might Like