I'm PRETTY excited about this being my first fruit DIY since I get to be joining in on this mega cute summer trend.  This was that "other" cement project I had mentioned being part of the inspiration for my ombre candle holders and much like that project, this one took me some time to suss out.  I'll get to the details on that in a little bit, but let's get started with what you'll need to make these cuties.
Materials:
-fruit ice trays (I used a pineapple ice tray and an assorted fruit ice tray)
-cement (I used Cement-All)
-acrylic paint
-paint brush
–E6000 adhesive
–magnets (These ones are super super super strong, which I like, but it made them difficult to work with.  If that's a concern for you, go with weaker magnets.)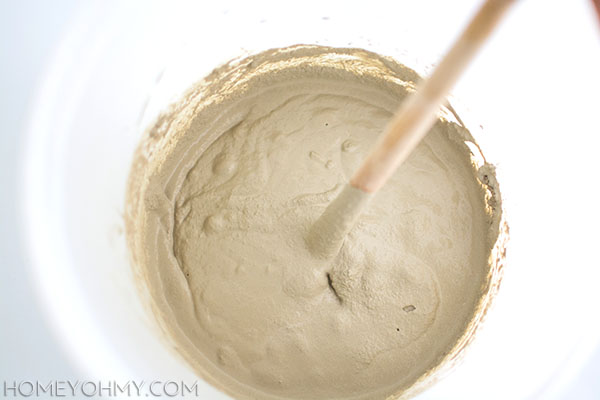 So cement.  This was actually my first time using cement, before my ombre candle holders, and I learned a few things after failing this project TWICE.
CEMENT TIPS:
1) Work quickly with the cement, especially if it's a fast drying one like Cement-All.
2) Add a bit more water to the cement than what's recommended in the instructions on the box, until it becomes a little thinner than pancake batter.  The thinner the cement, the better it will fill in all the little details in the ice trays.  Be careful though- it only takes a little bit of water to drastically change the consistency of the cement.
3) Mix out all the lumps in the cement but don't do it TOO vigorously.  I did this the first time and it created so many air bubbles that after the cement dried, my fruit had tiny holes all over them :(
Learn from my fails, ok?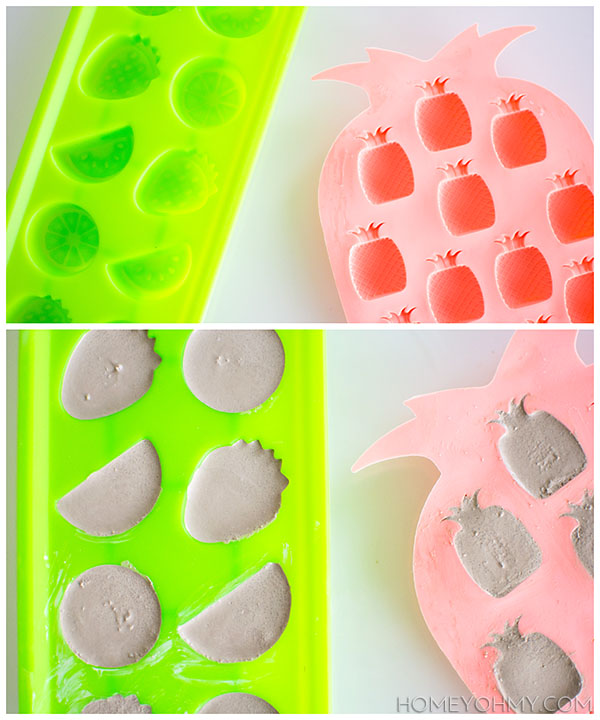 So it's pretty simple, I just filled up the trays with cement and let them dry.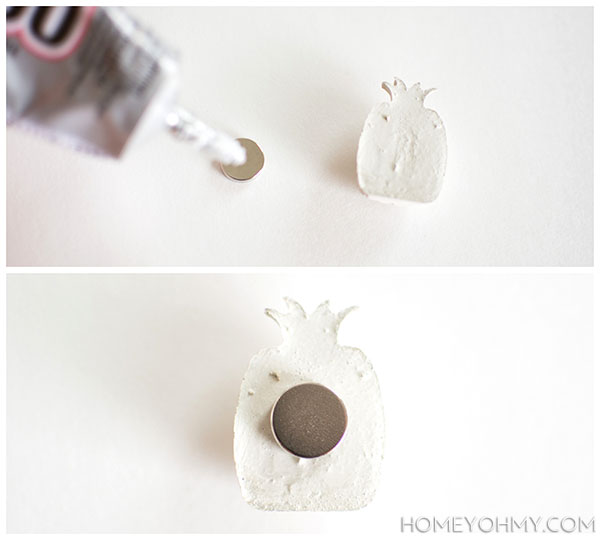 After popping out all the cement fruit from the molds, I glued on a magnet to the back of each fruit.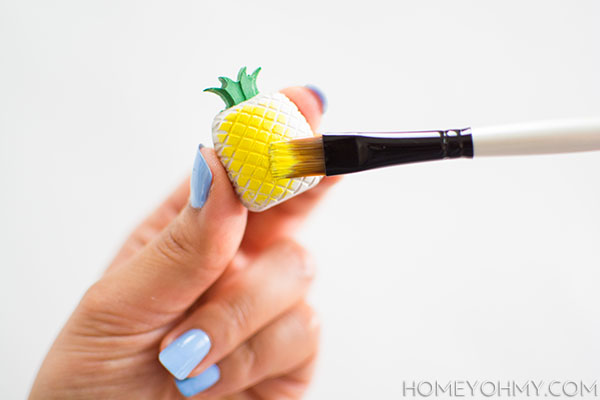 Then the funnest part- painting the fruit magnets.  Seriously, it's meditation.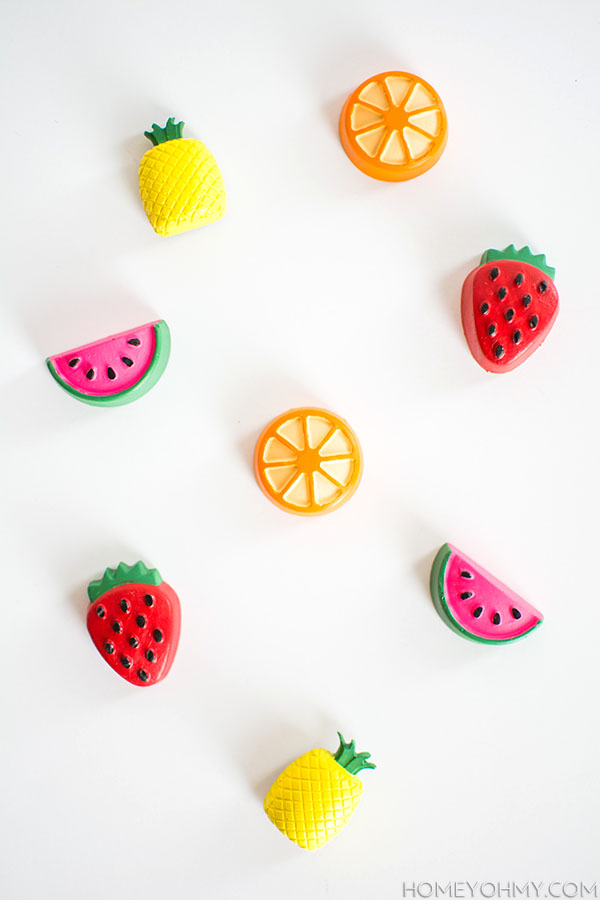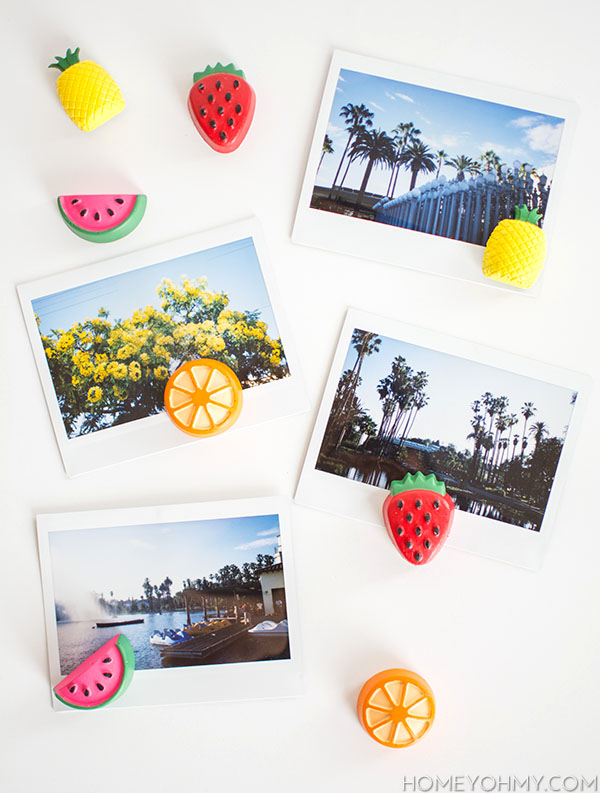 You guys, I love them soooooo much, to the point where I'd be thrilled if you loved them even half as much as I do.  What do you think of them?  Summer trend or not, I'll be keeping these up on the fridge forever.
Other Posts You Might Like