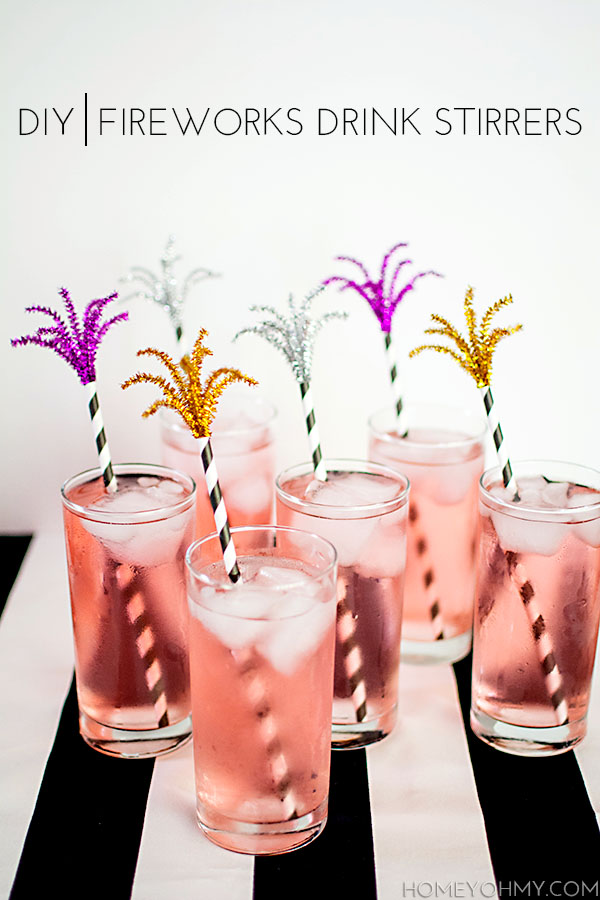 I have joined up with more than 30 AMAZING bloggers to tackle the challenge of creating a patriotic project or recipe without using the traditional red, white and blue color scheme! How fun is that?! Starting last week and running through July 4th, more than 30 projects will be shared on some of the most awesome blogs around. I can't wait to see all of the inspirational projects and hope YOU will find some inspiration as well.
These drink stirrers, which mimic fireworks, would make fun little additions to any 4th of July celebration.  Plus, they fulfill two crucial requirements I have for DIY stirrers- they're 1) easy and 2) quick to make, which is especially ideal if a lot of them are needed.
Materials:
–tinsel pipe cleaners
–paper straws
-wire cutters
See?  Already so simple.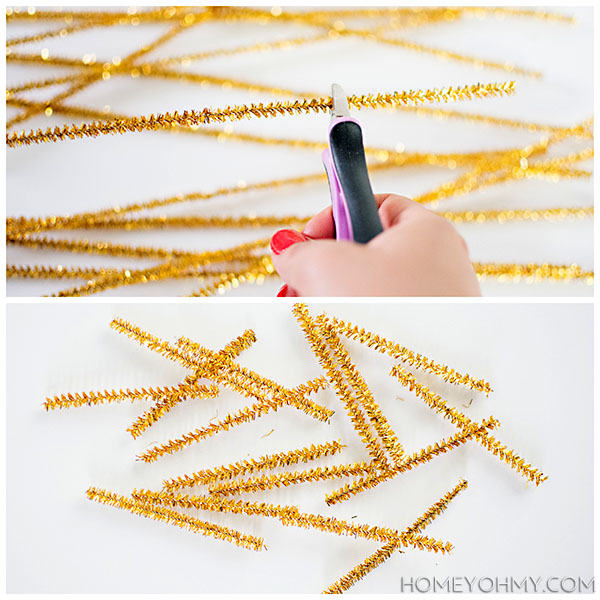 First, use wire cutters to cut each pipe cleaner into four, roughly even pieces.  Shake off any excess tinsel that was cut.
Shove as many of these pipe cleaner pieces as you can into a straw (I was able to shove 9) and then bend each one into a downward curve.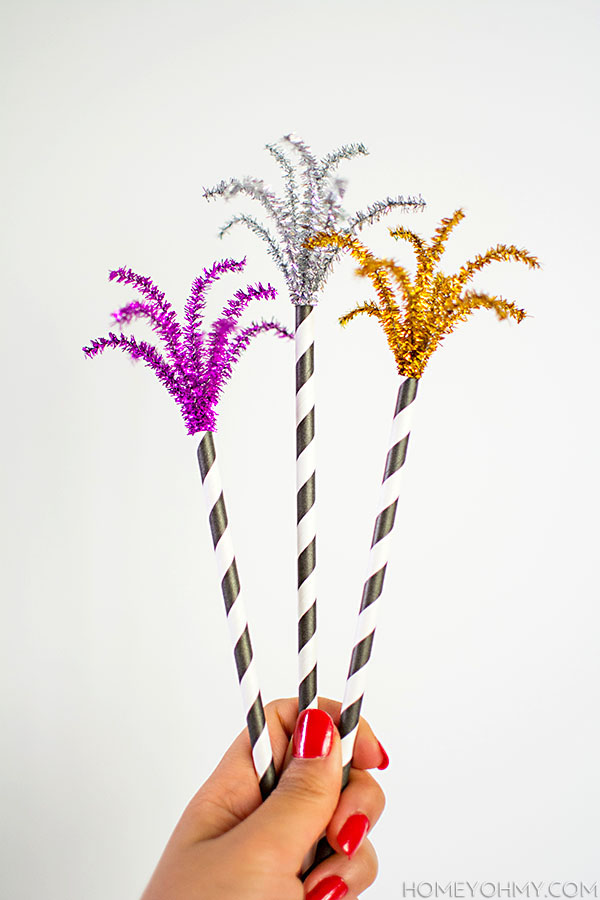 That's all there is to it.  I swear.  Makes me way too happy how such a simple craft can be so fun and festive.  You too?!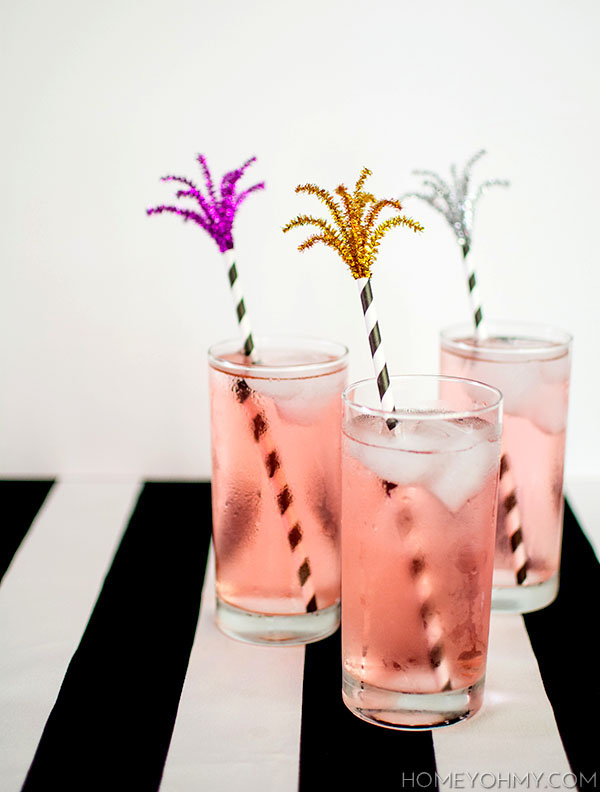 I like how my first ever 4th of July project isn't red, white and blue, which for me was an easy challenge since gold remains a viable option <3.  I also LOVE the glint and gleam of the tinsel on the pipe cleaners.  Really helps the imagination see them as fireworks ;)
Now, before you head out, be sure to check out the AMAZING projects that were shared last week!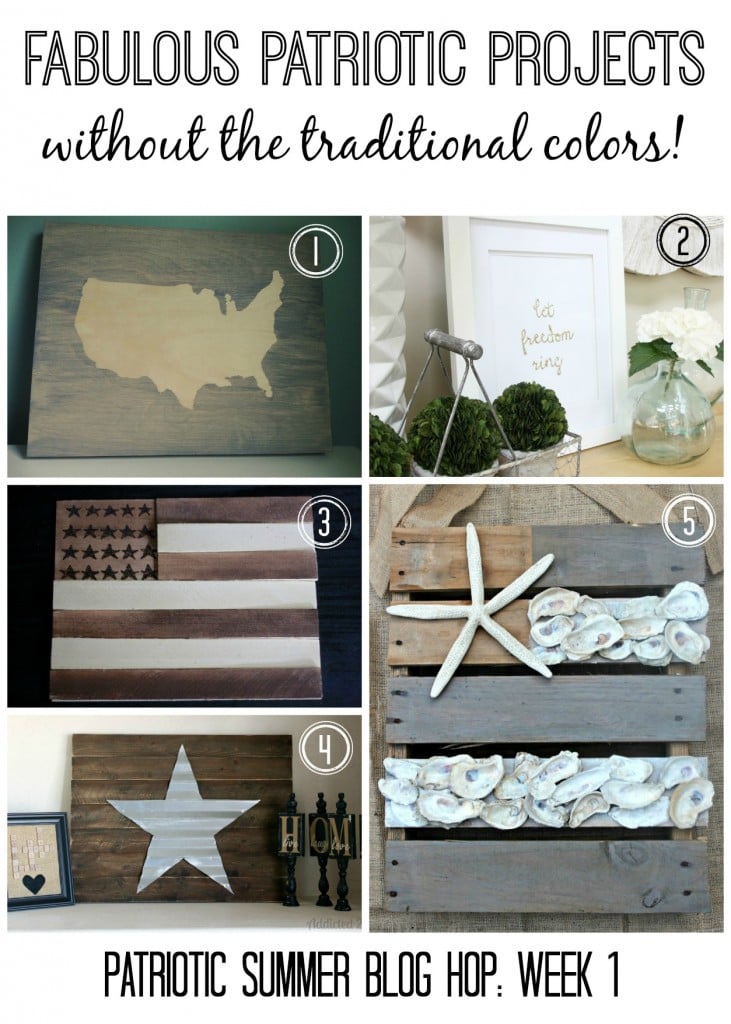 1. USA Map by Paper & Fox
2. Let Freedom Ring Gold Art by Life on Virginia Street
3. Wood Shim Flag by Designer Trapped in a Lawyer's Body
4. Corrugated Metal Star Art by Addicted 2 DIY
5. Neutral Nautical Pallet Flag by Southern State of Mind
Other Posts You Might Like