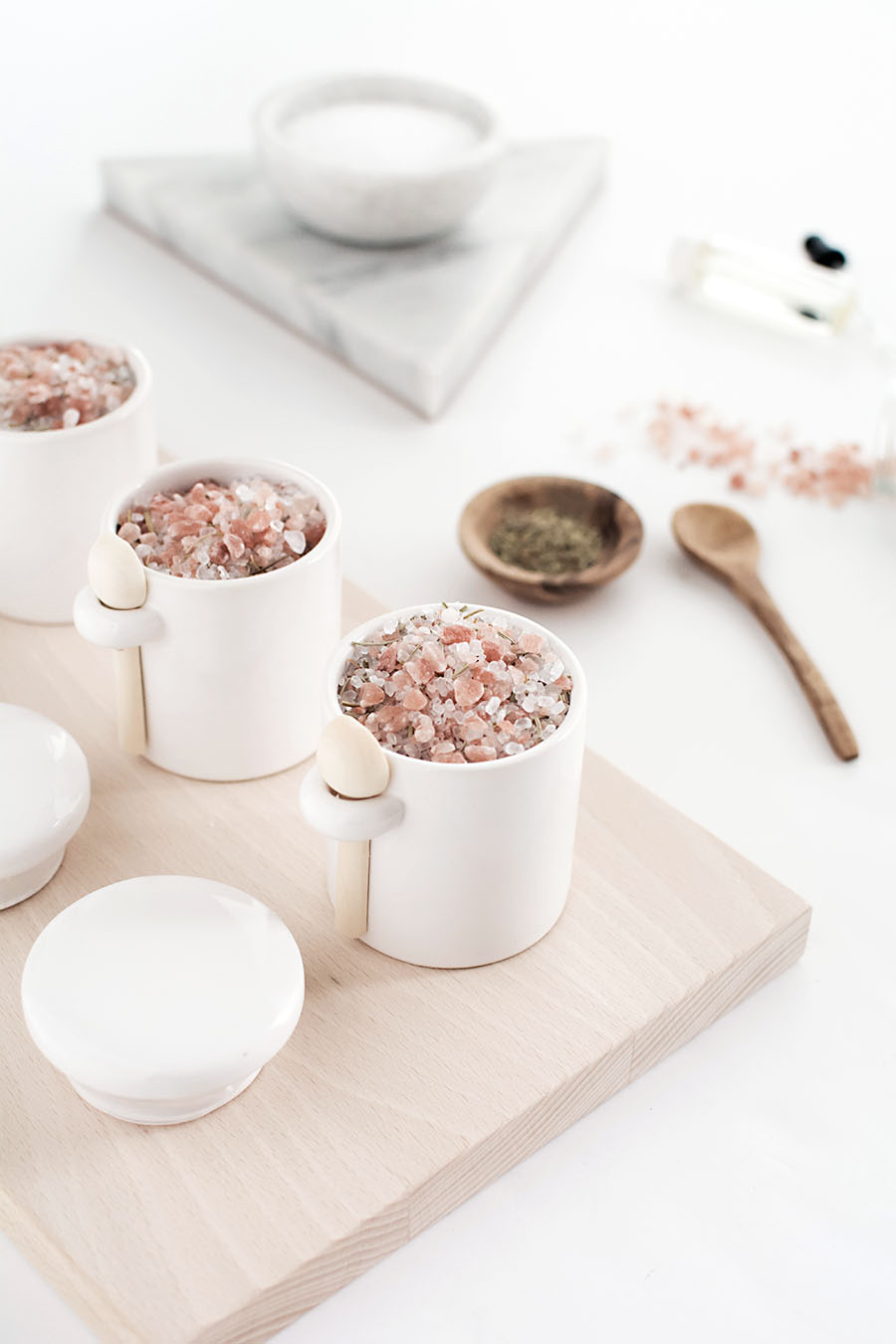 If we're talking easy, inexpensive, and beautiful handmade gift ideas, this one covers everything.  Add in gorgeous packaging and it will go the distance to slay the receiver.  We all love and care for beautiful packaging, yes??
I had plans to share this DIY during the holidays, but now it's clear to me why it waited till now: the packaging.  I recently came across these adorable little containers with mini wood spoons at Michaels and immediately thought yea I should make some bath salts.  Also, April's Michaels Makers challenge is to come up with a Mother's Day (May 8th, mark it!) gift idea, which this idea is perfect for, especially for anyone celebrating many and all mothers they know since these are so quick to put together in large batches.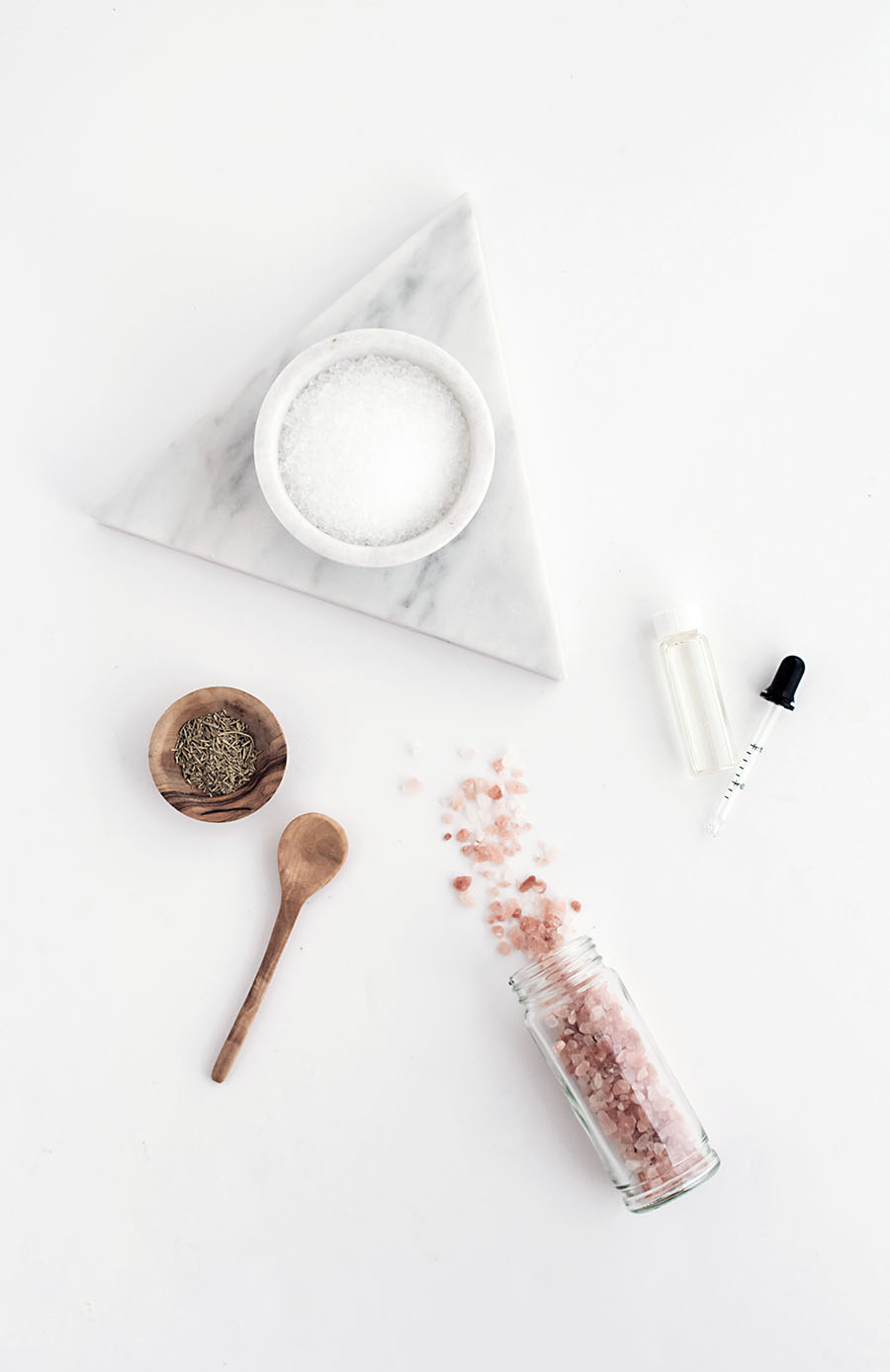 I referred to this guide for the basic rundown on how to make bath salts to come up with this concoction for grapefruit rosemary bath salts:

1 cup bath salts or Epsom salt
1 cup pink himalayan salt
10-15 drops essential oil (I used grapefruit)
2 tbsp rosemary
Just mix it all up in a bowl and pour into your containers.  Pow.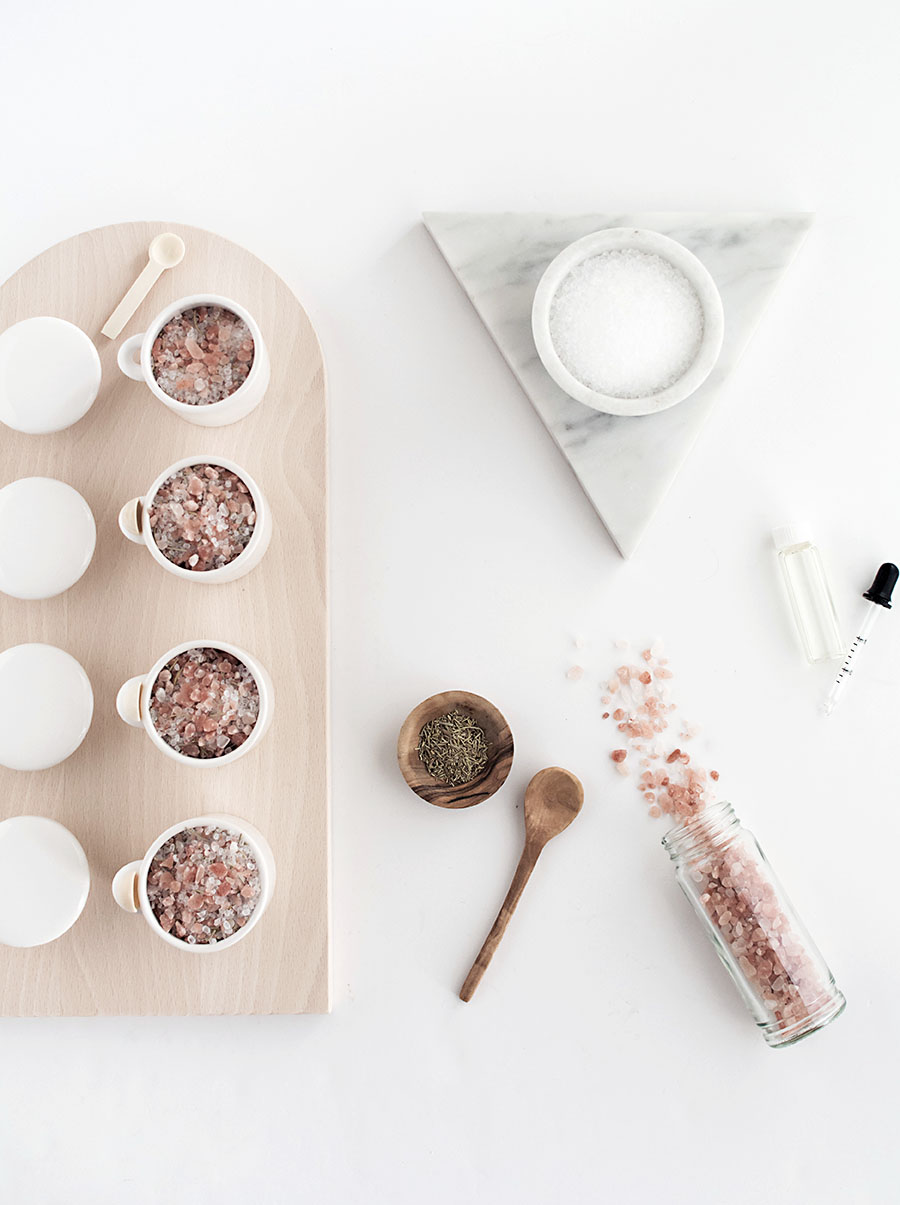 There's a lot of enthusiasm over the benefits of pink himalayan salt, but my main motivator for using it is that it's very pretty.  I know you agree.  It's also probably the priciest material in this mixture, so the proportion can definitely be reduced to cut cost, or you can use dye on the clear salt for your own creative colored result.
I love the way rosemary pairs with grapefruit, plus adding herbs to the mixture gives it a very beautiful organic detail.  Really, you can go wild with any combo of salts, essential oils, herbs, and flowers.  Think lavender oil with lavender flowers, rose oil with rose petals, vanilla with cinnamon… any other combos you've tried or would like to?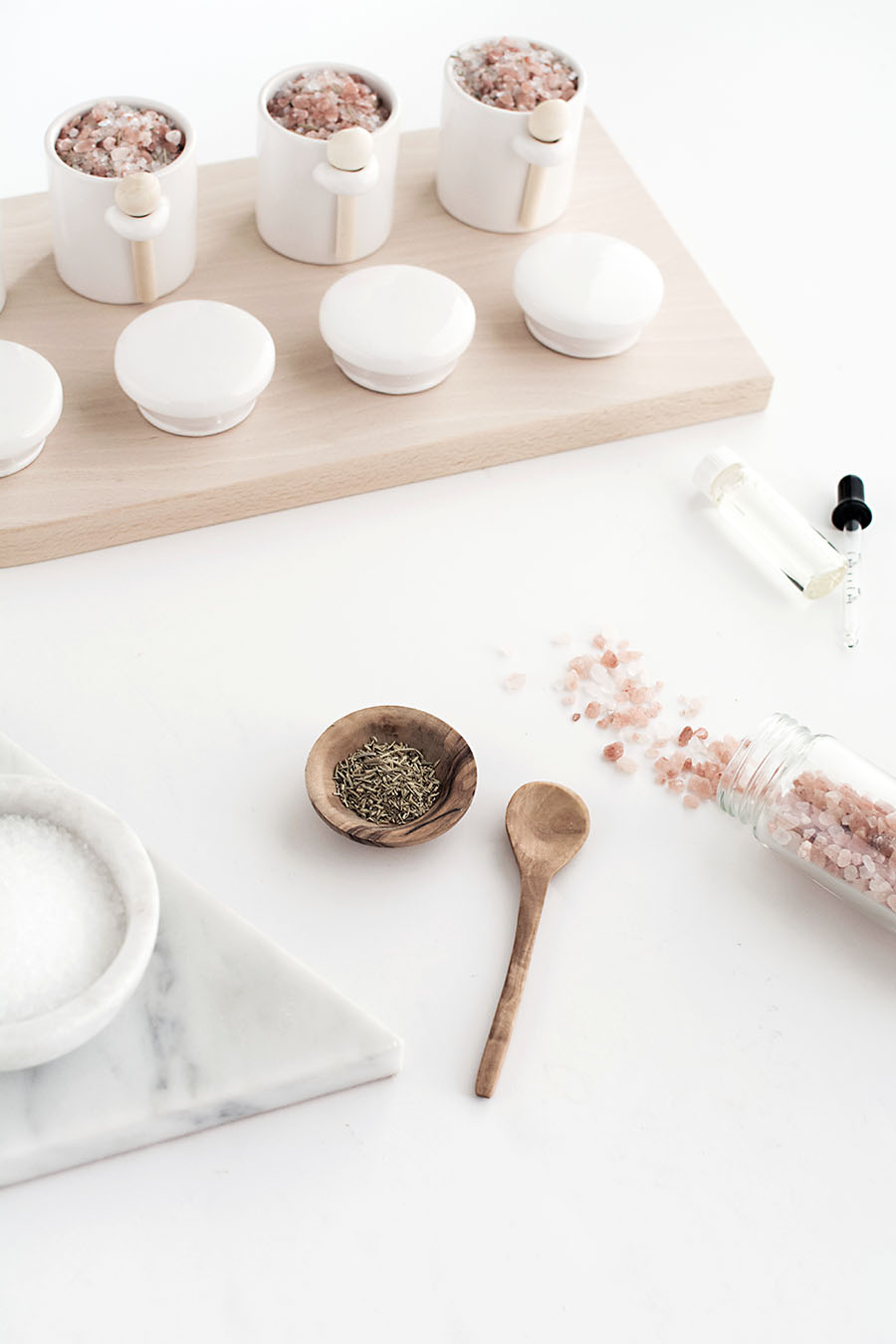 To see more Mother's Day gift ideas from the other Michaels Makers, visit The Gluestring blog!
This post is in partnership with Michaels.  Thank you for supporting brands that help bring you fun and inspiring ideas!
Other Posts You Might Like