This is a pretty exciting one, guys.  It was such a fun project to be a part of that I just had to share it with all of you.
Here's what went down.  A total of six bloggers were each sent a framed Artfully Walls print from a collection curated by Better Homes and Gardens, and the challenge was to style the print in an unexpected way.  So here I was sent Golden Field by Mira Amir and did a little bedside table styling with it, which is not at all the first thing that comes to mind when I think of styling art, but I knew the print would look perfect in this space!  I'm pleasantly surprised by how it livens up this personal area of mine while still keeping things simple- my favorite.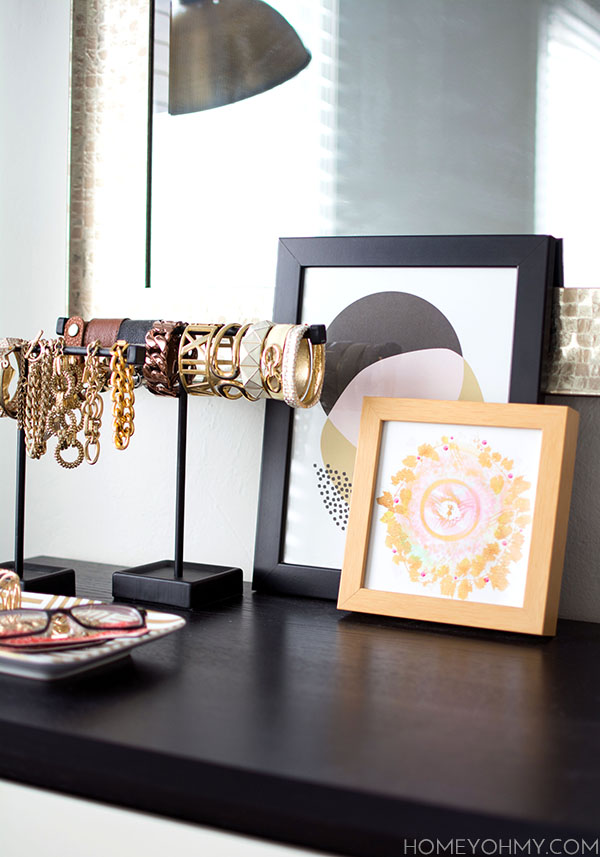 The mastermind that made this happen is Carrie from Dream Green DIY.  She brought together some amazingly talented bloggers that I myself adore (including Carrie, who's basically my hero) and compiled all of our work for a feature on 6 Ways to Style Framed Art.  I'm in love with how it all came together and know this is something everyone can find some serious art styling inspiration from, so head on over to see how everyone styled their art here!
Other Posts You Might Like