Ok so we're back on Christmas.  I have a little tradition of making a desk pet for each season/holiday and couldn't wait to do one for Christmas because it was very unlikely that it wouldn't be cute.  Not only that, I love coming up with tree alternatives that are small space friendly, either instead of a large tree with a ton of ornaments or as simple holiday decor for the home or parties.  Let me know if you're into all that too and I'll do another one!
On top of THAT, I'm a fan of being able to incorporate photos into a project because I think getting photos printed is severely underrated, and I want to do it more.  So I've partnered with Snapbox for another way to display those Instagrams, this time themed for Christmas while still being a very easy and modern idea.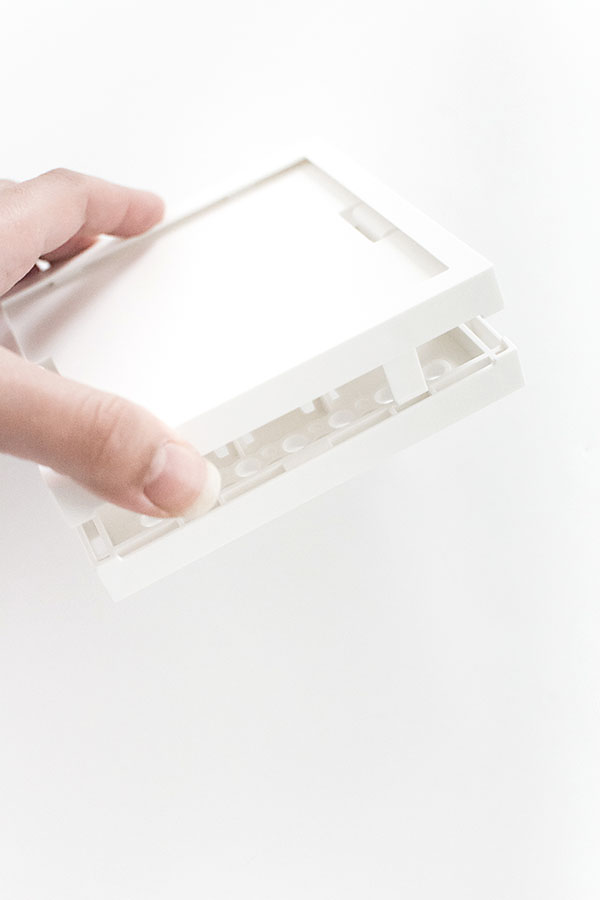 Other than photo prints, this photo tree uses these fotobit frames, which are one of the coolest photo accessories I've come across.
The front half lifts off and is where the photo is displayed.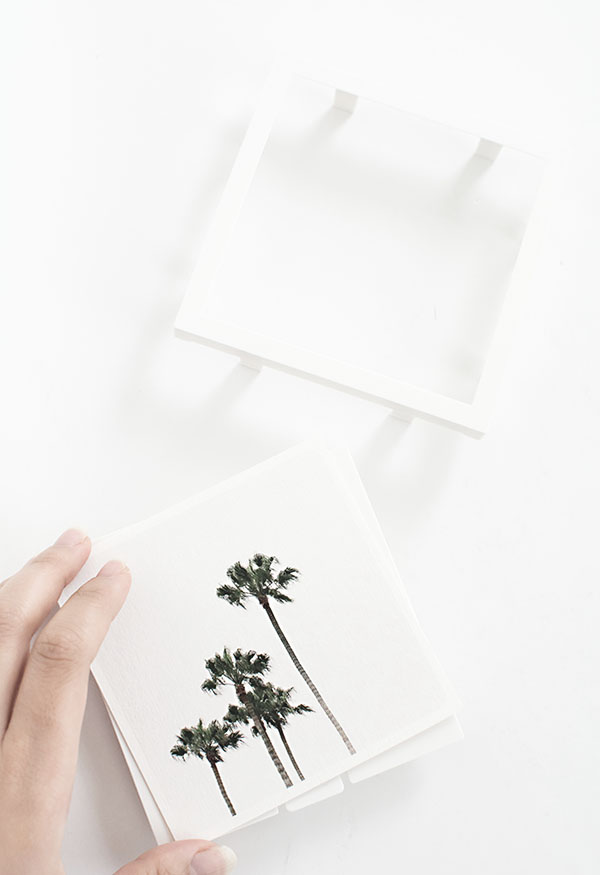 The frame separates from the backing, which the photo is placed on before snapping the frame back on.
The cool part is these clips.  They hold the frames together in any orientation you want, and can be changed up whenever you want, so there's a lot of possibilities for these to get regularly rearranged.  It doesn't have to be a tree shape forever!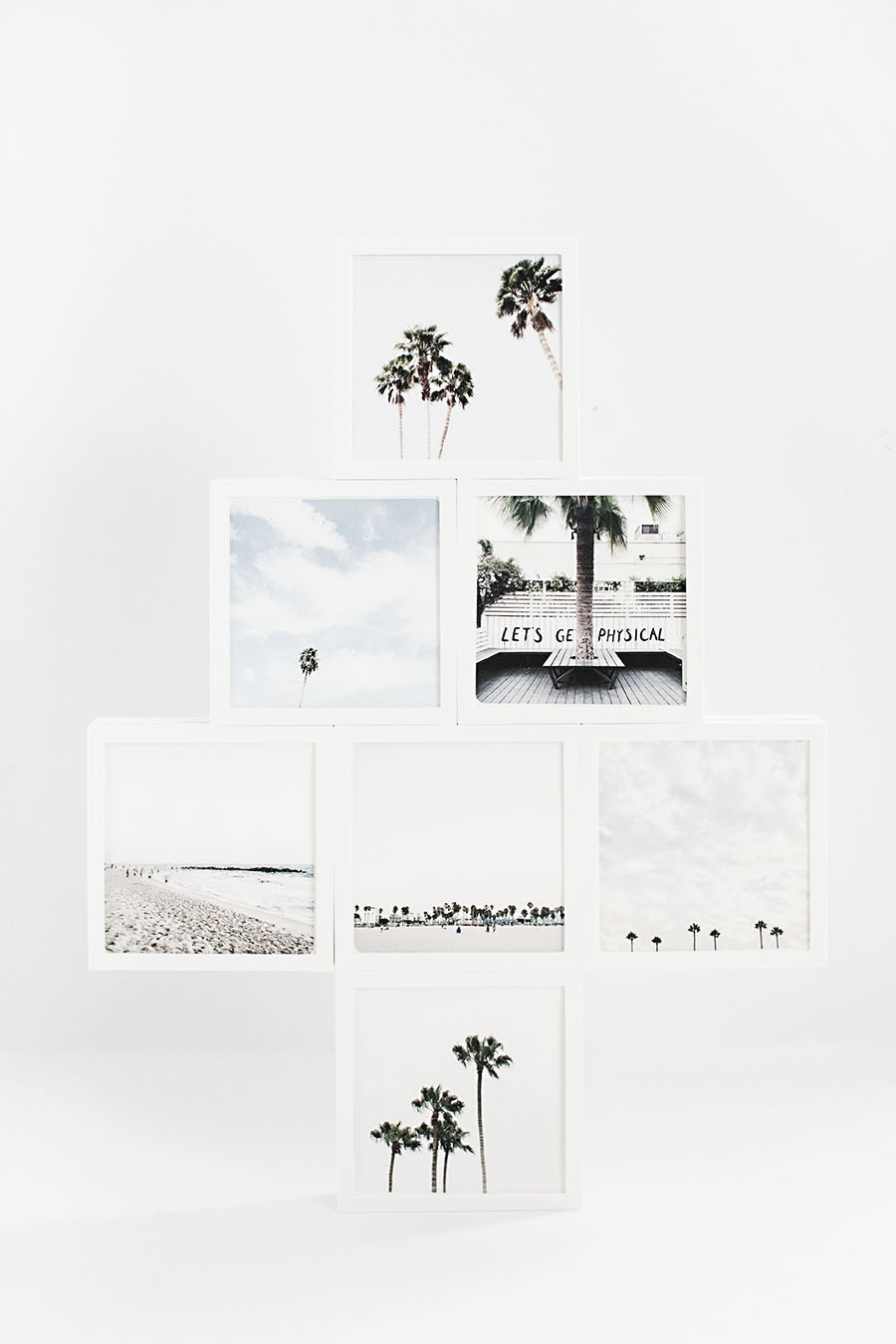 The frames come with materials to hang them on the wall, but I just left them as is to stand upright on a tabletop.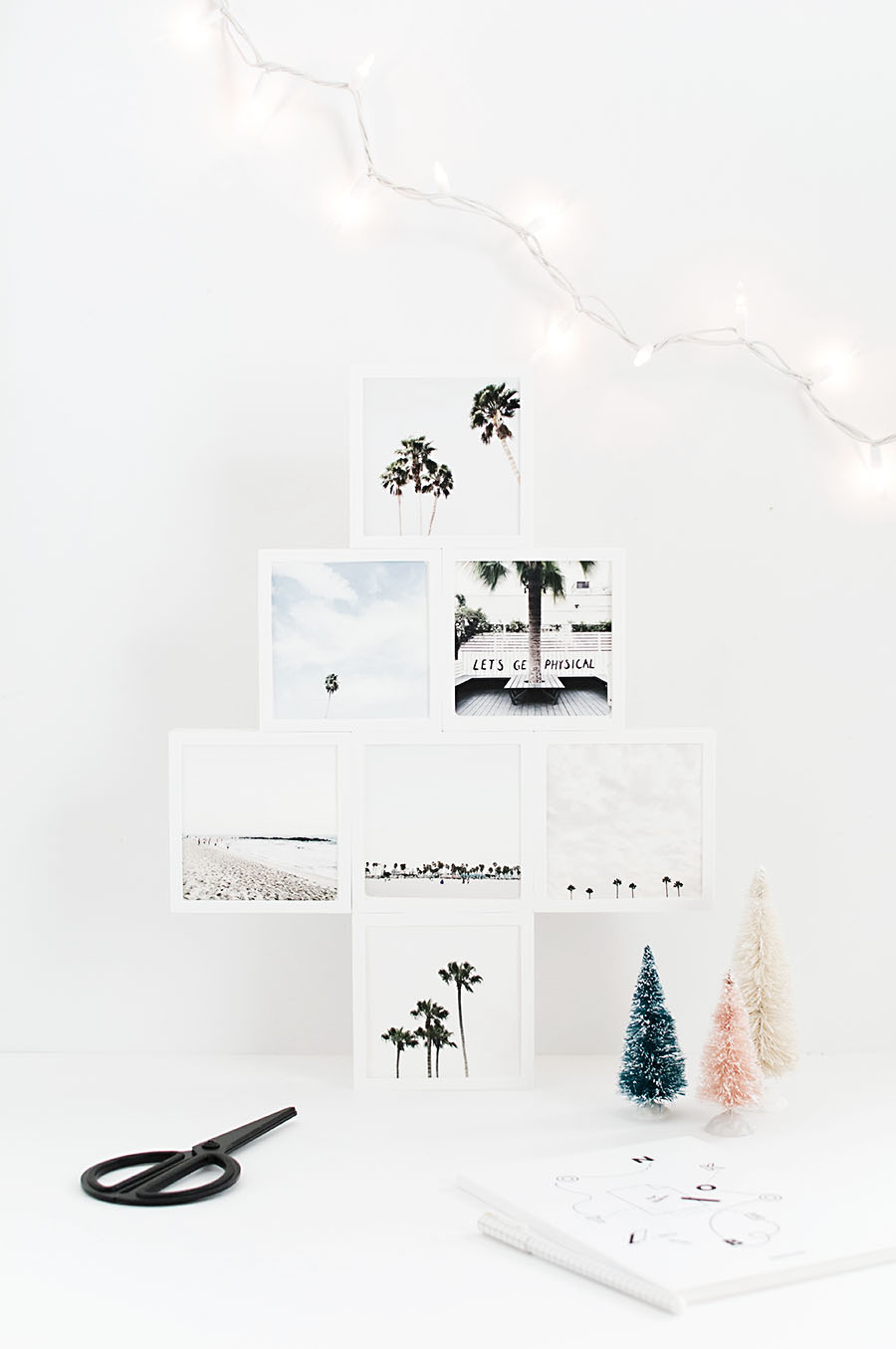 I thought this palm tree photo theme would just be fun and why not, but I also think using photos of the important people in your life or the best moments from the year would be so great for making this a meaningful and sentimental display, which we can all probably agree there can't be too much of for the holidays.  There's also potential for this to be decorated like a tree with mini lights or a garland, which I did try and thought looked pretty cute, but I ultimately preferred it simple like this (surprise).
This post is sponsored by SnapBox.  Thank you for supporting brands that help keep the cute projects coming.
Other Posts You Might Like