You know I love gold, but really I have love for all metallic colors (gold is extra special, though).
I've been wanting to try a DIY mercury glass project for a while and though I've heard it can be tricky, I had an easier time than I thought I would.  It turned out different from my expectations, but in a good way.  I'll get to that in a bit, but for now let me talk about the spray paint.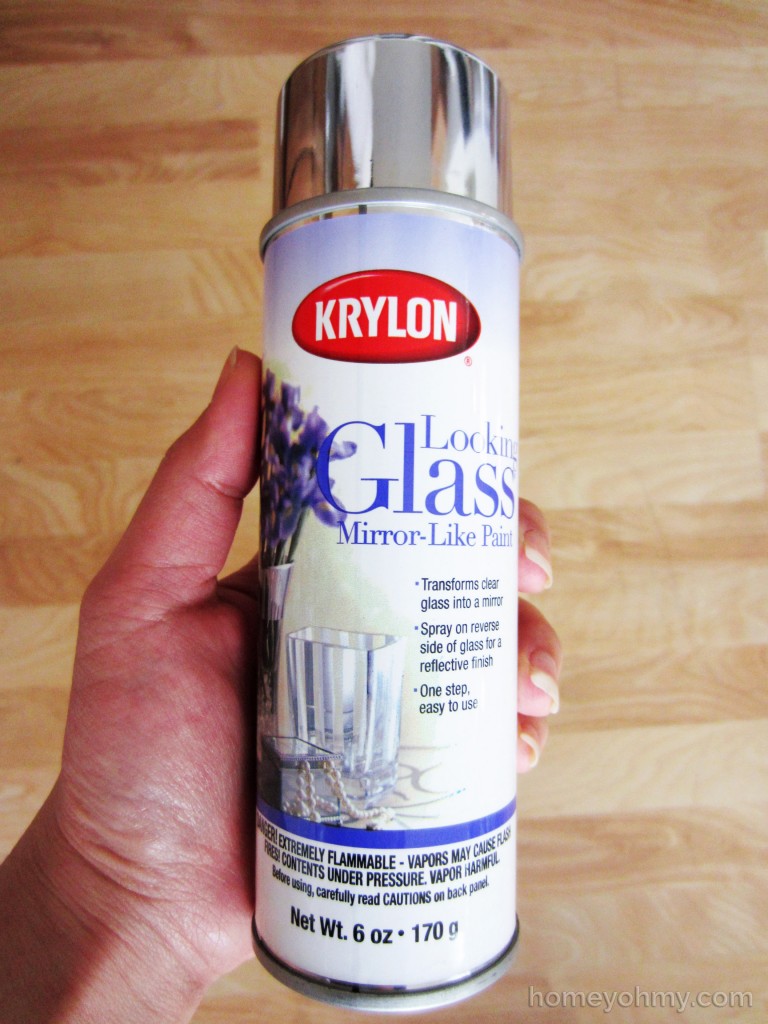 Krylon Looking Glass Spray Paint, which you can get here (affiliate link), creates a mirror-like effect on glass.  The key to using this is to spray it on the side of the glass that is opposite of where you want the reflective surface to be.  In this case, I wanted the reflective surface to be on the inside of the votive holder, so that meant I'd have to spray the paint on the outside.
The candle holders I used aren't originally sold for that purpose, and that's probably my favorite part about this project.
I used these whiskey glasses from Ikea.  The second I saw them, I immediately thought that they would make beautiful candle holders because of the faceted pattern of the glass.  It's always so exciting to me when items get re-purposed!  Huzzah!
I placed the glasses upside down and spray painted the outside surface in 6 light layers, waiting about 1 minute in between coats.  The instructions on the spray paint can say that it dries in 5-10 minutes and can be handled after an hour.  I've read from various sources that once the paint dries, it turns dull except for when seen through the opposite side, so I had a plan to cover the paint on the outside of the glass with gold spray paint (surprised by my color choice?).  After the paint dried however, I was pleased by what I saw.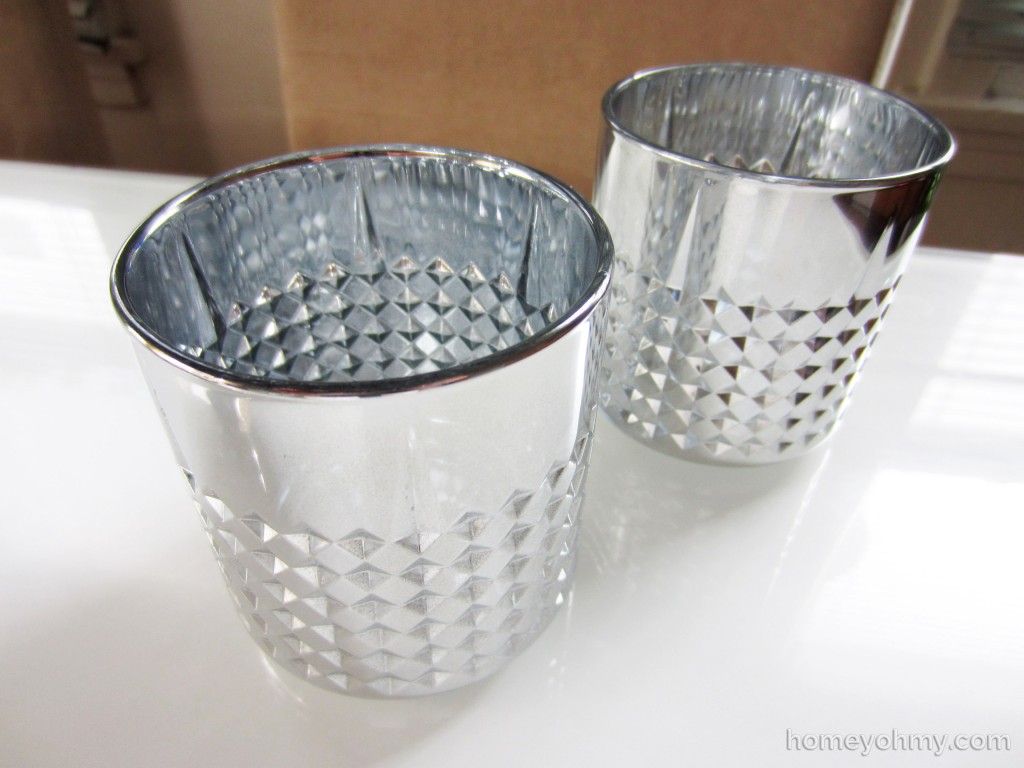 Yes, the inside of the glass has a beautiful mirrored look as expected, but the outside of the glass wasn't as dull as I had thought it would be.  Were my results unusual??  Or maybe my expectations were set too low.  There are some cloudy parts and it's not as shiny as it looks when seen from the inside of the glass, but overall the mirror-like effect was achieved on the outside surface as well.  I thought it looked good just as is, so I left it like that.
Simple and easy, right?  Especially when I thought I'd need to cover the Looking Glass Paint , having one less step to do makes it all the more successful in my eyes.  :)
And for anyone who likes to think ahead…
I know it's not even Halloween yet, but I think these would make a great gift for the holidays, or for any occasion at that.  I decorated the candle holders with some ribbon and tied it into a bow to show how you'd be able to give this to someone as a gift.  Bows just make everything cuter, don't they?
On that note, I have more holiday gift ideas coming up and would love if you subscribed to get email notifications so that you don't miss a single one  .  Subscribe here!
Thank you so much for coming by!
Like what you see? Stay connected with me:
Other Posts You Might Like