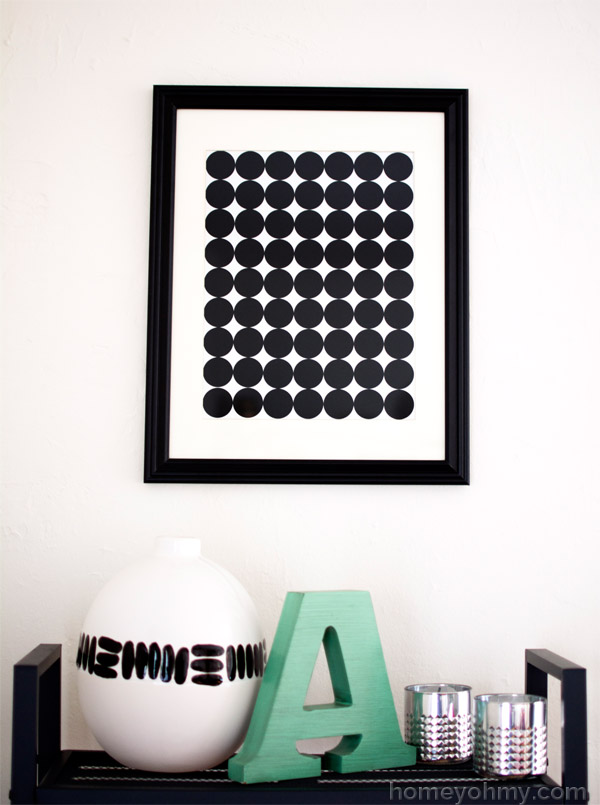 So this previously blank wall above my bookshelf has been bothering me for a long time.  Before that, there used to be a tall plant that helped cover up the space, but it's no longer there since it outgrew the shelf, which is a yay for plant thriving and nay for blank wall.
I'm a huge fan of graphic black and white designs and was inspired to make one ever since I saw this pin on Pinterest, especially because of how easy it is!  I followed the same steps except I simply used black card stock for the circles.
First I used a pencil to trace the inside and outside of the mat from my frame onto poster board and cut along the outside lines.  The inner edges of my mat measure 10.5 x 13.5″, so I used a 1.5″ circle punch and glued on a 7 x 9 circle grid to the poster board, using the inner pencil tracings as a guide.  I glued the circles on edge to edge so that they'd fit perfectly inside the mat.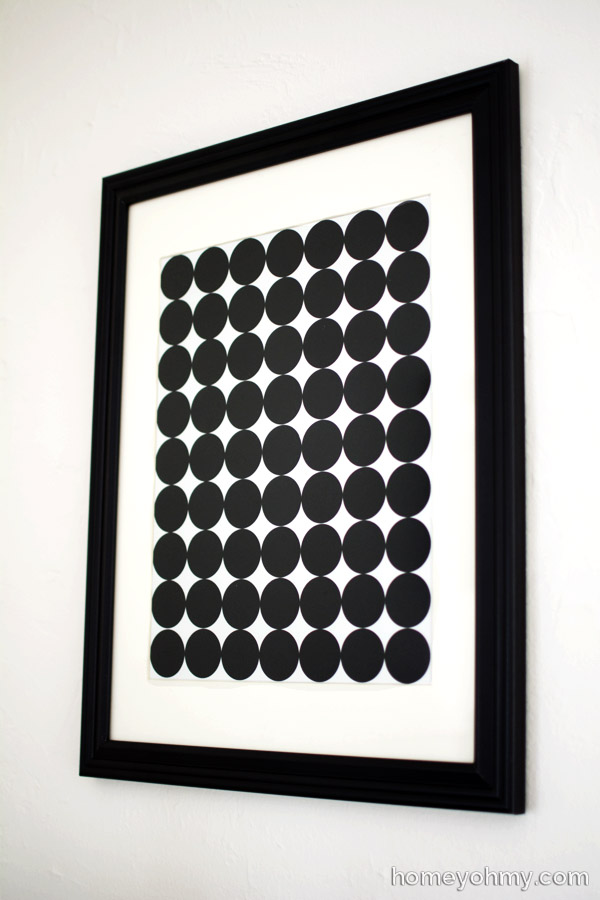 I love how the art looks with the white mat.  It creates such a nice contrast to the bold cluster of circles.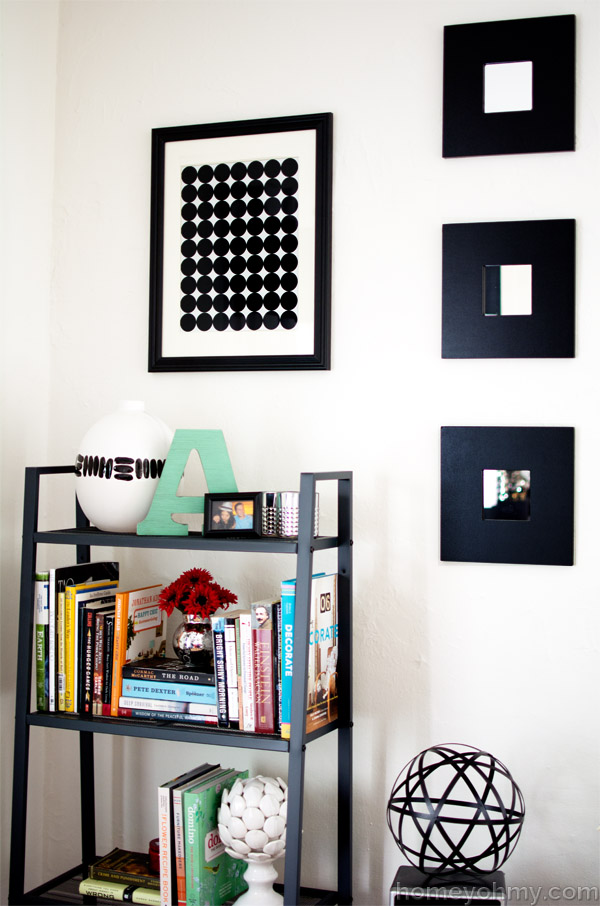 The art is hanging up in this corner of my living room and I'm sure you can imagine how glaring that space above the bookshelf would be without it hanging there.  I would have gone with a mirror if it weren't for the mirrors on the right side.  There are actually twelve more of those square mirrors off to the right.  Yeah, another mirror would have been mirror overload.
I'm contemplating making a collection of black and white pieces maybe to hang up all together gallery style.  Probably not to hang here but on another blank wall that's bothering me!  What do you think about black and white designs?
Other Posts You Might Like