I'm the type of person that decides what I'm going to be for Halloween somewhere between the day before Halloween and Halloween.  Every year it's the same struggle of spending too much time not knowing what I want to be and defaulting onto something easy or basic, then seeing other people wearing really cool costumes and wishing I had thought of something more clever.
Well, this year with the October Michaels Makers DIY being a costume challenge, I'm thinking a month ahead.  But surprise- I still don't know what I'm going to be for Halloween.  History repeating, I'm defaulting on trying out a basic idea, like these animal ears, which maybe instead of basic we can call them classic.  Oo, nice.
I'm a fan of an accessory that can just be thrown on (hello, safe for work), probably because it's an easy last minute idea and I've had a lot of practice with that.  To make it even easier, I gave the animal ears a little twist with this really minimal look using gold floral wire from Michaels.  It's a 5 minute DIY, guys.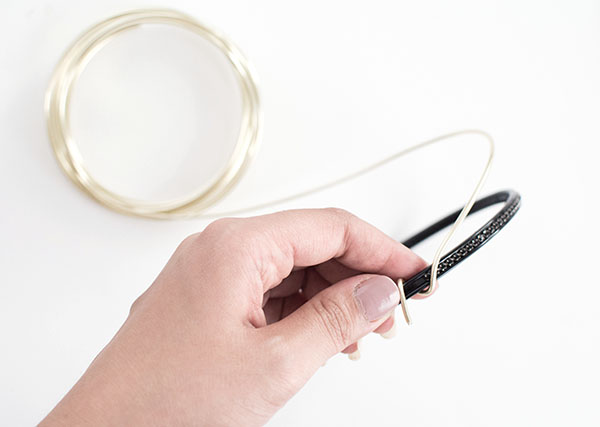 I started by wrapping the gold wire on one side of the headband.  That little end part can be painful to push down (I tried.  It hurt) so I used pliers to clamp it down and make sure no pointy sharp end was sticking out.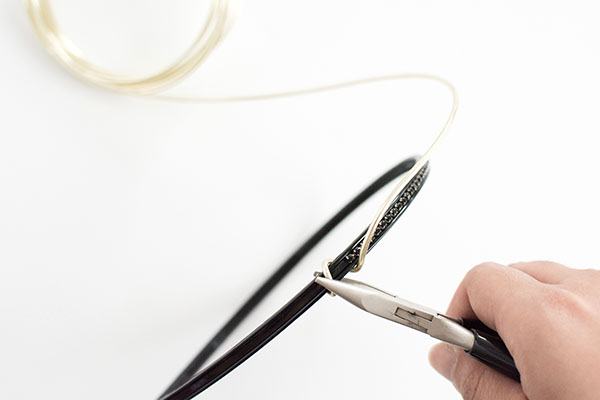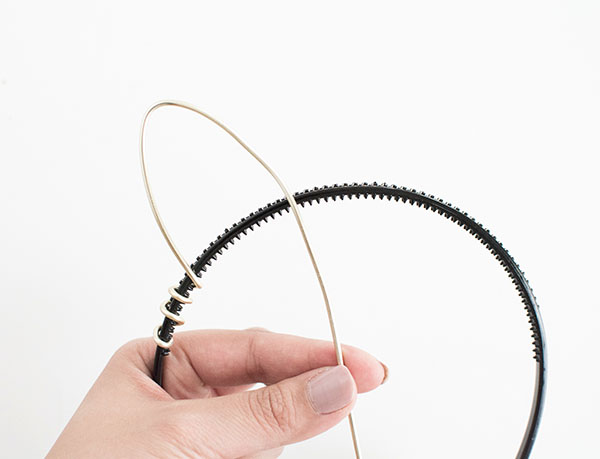 After looping the wire about three times around the headband, I created this cat ear shape, then looped the wire around the headband about three times again before creating the other cat ear.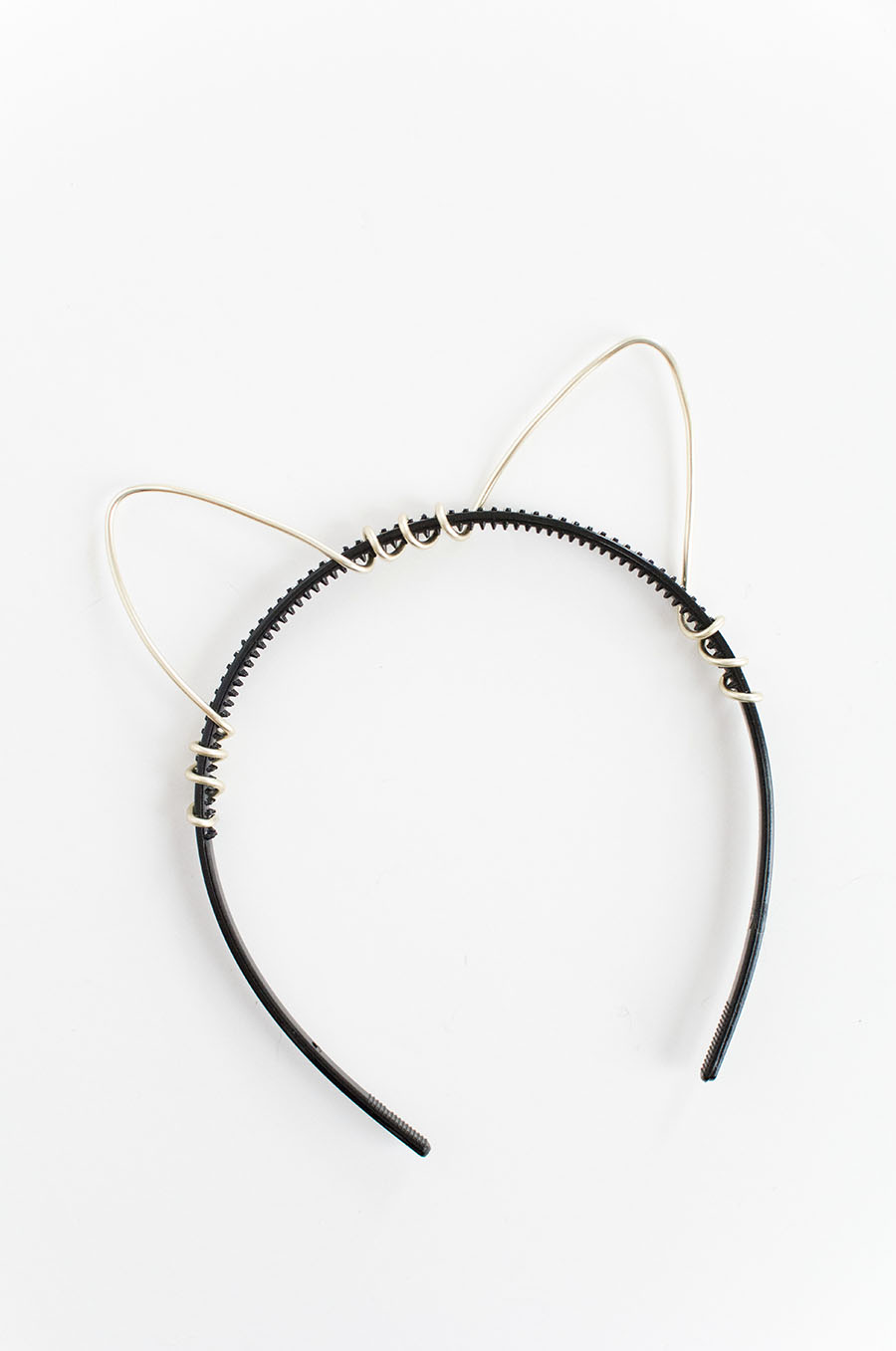 At the other end, I wrapped the wire around three times before cutting off the excess wire and clamping down the end of the wire with pliers.  All done.
Boyfriend asked if I was trying to be Ariana Grande.  I wasn't thinking that at all!  Just a cat!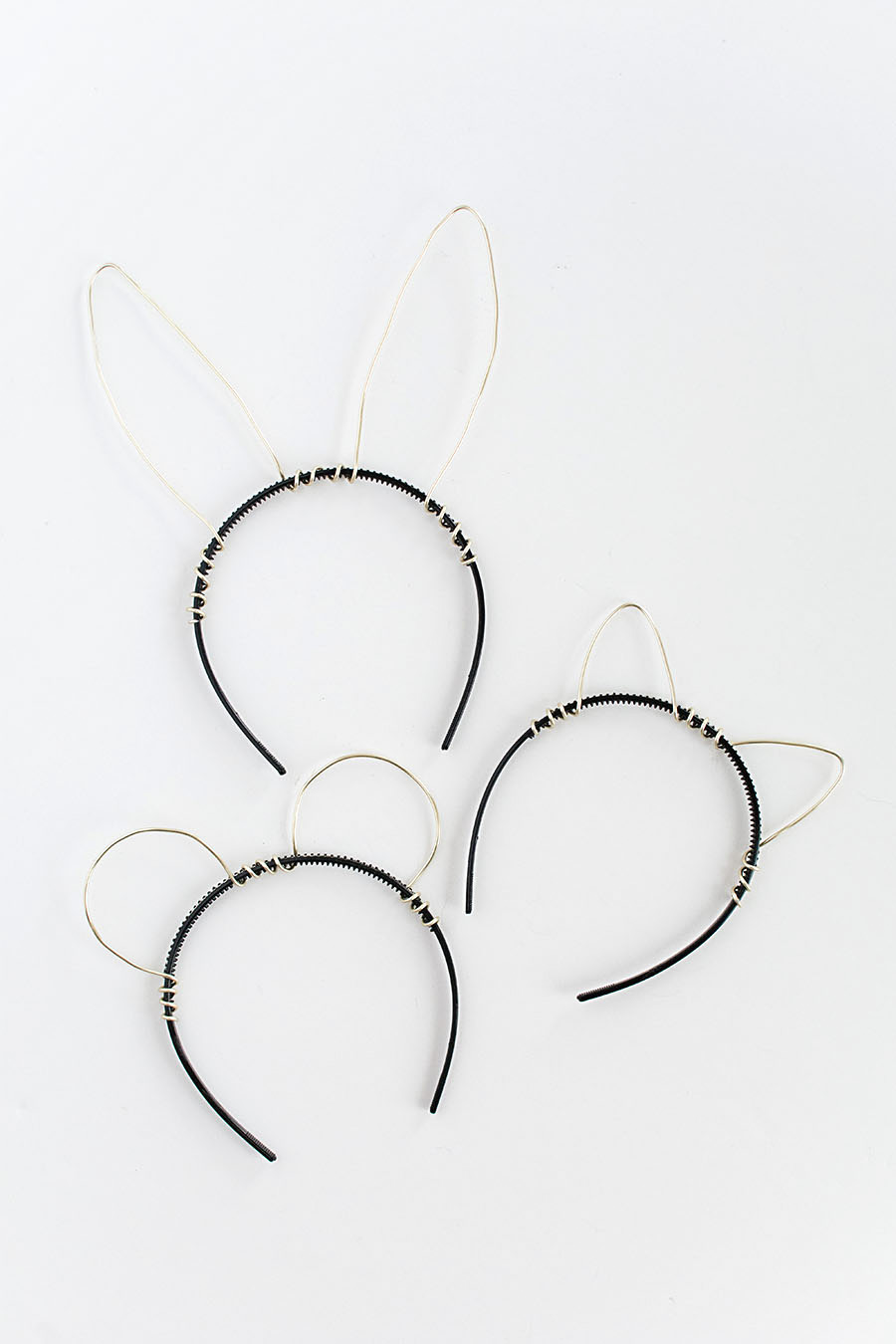 It's the same process for all of them, just a different shape for each set of ears, the most complex probably being the bunny ears but they were still simple to achieve.  I think the bottom one is supposed to be a mouse, though it could be a bear, too.
Can I tell you guys a secret?  Halloween is not my favorite.  Because I'm scared of everything.   I refuse to go to a haunted house/anything (bye Knott's Scary Farm) or watch scary movies.  So, I like to keep things cute.  Or funny.  What's your Halloween style??
For more Halloween inspo, check out the Michaels Halloween project page or browse the DIY costumes from all the other Michaels Makers here!
Other Posts You Might Like