We had a little discussion on here not too long ago about reasons for DIYing, and this is one of those times where I did it for the challenge of it, but also it turned out pretty cute so this is a good situation right here heyyy.  I'm joining in on the concrete challenge over at The Home Depot Blog with my basic DIY criteria: simple, chic, and easy.
Ok, a little, honest disclaimer on the easy… the concept and required skill set I think are easy, but the execution can be challenging.  A lot of it has to do with how concrete has the potential to be really fussy, and taking three attempts at getting this right pointed out that there were more things that could go wrong than I initially anticipated.   But when I got it right, maaaaan did I pump my fist so hard.  I call it the maker's high.  It refills the DIY tank, for sure.
I styled the tray here as a decorative display, but styled it over at the Home Depot Blog as a serving tray.  I love the minimal look and how it can really go anywhere, so while it could definitely be painted or embellished, I prefer the natural state of the concrete.  If you're up for the challenge, or are curious, or just want to show some love <3, take a peek at The Home Depot Blog for the tutorial!  See you there!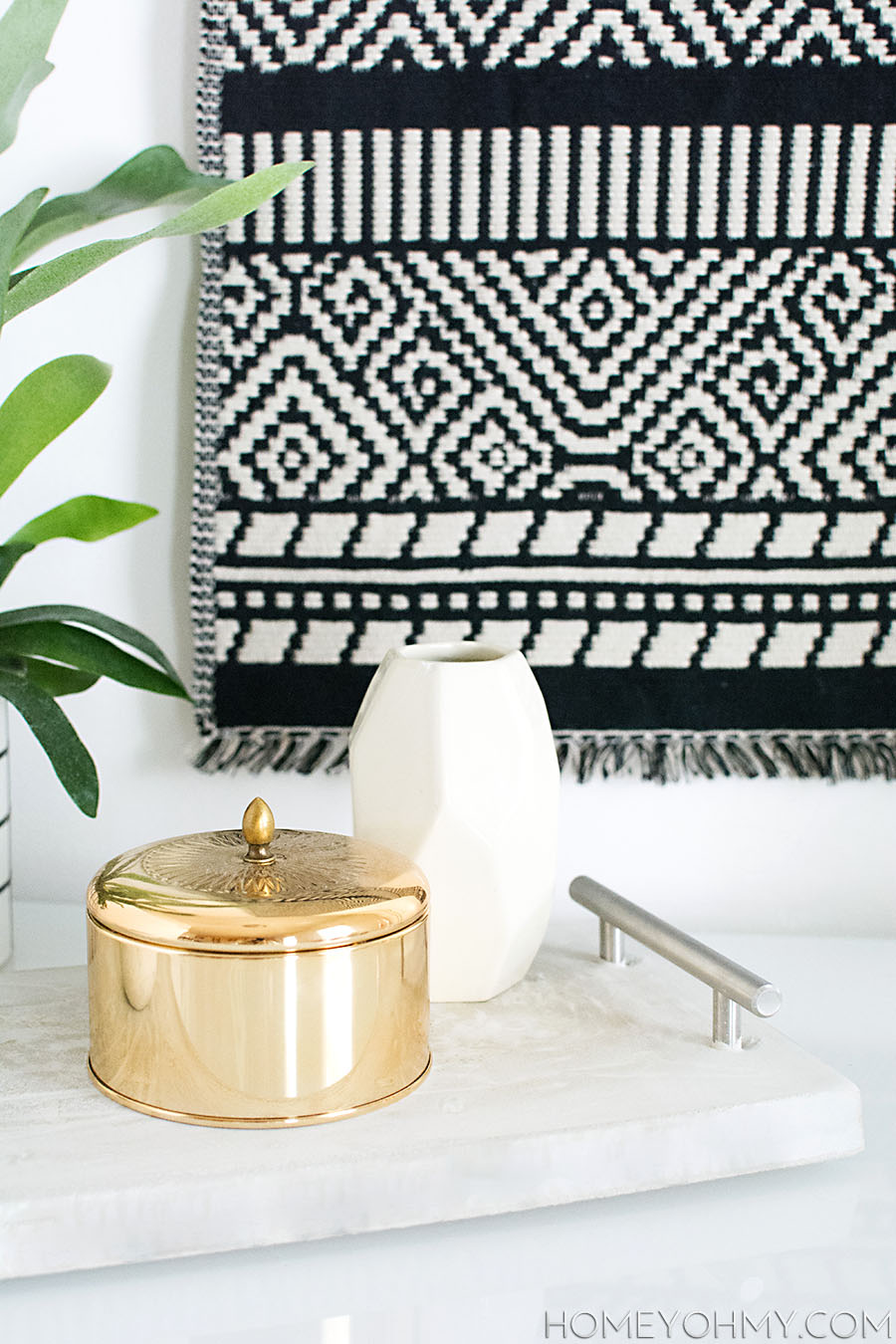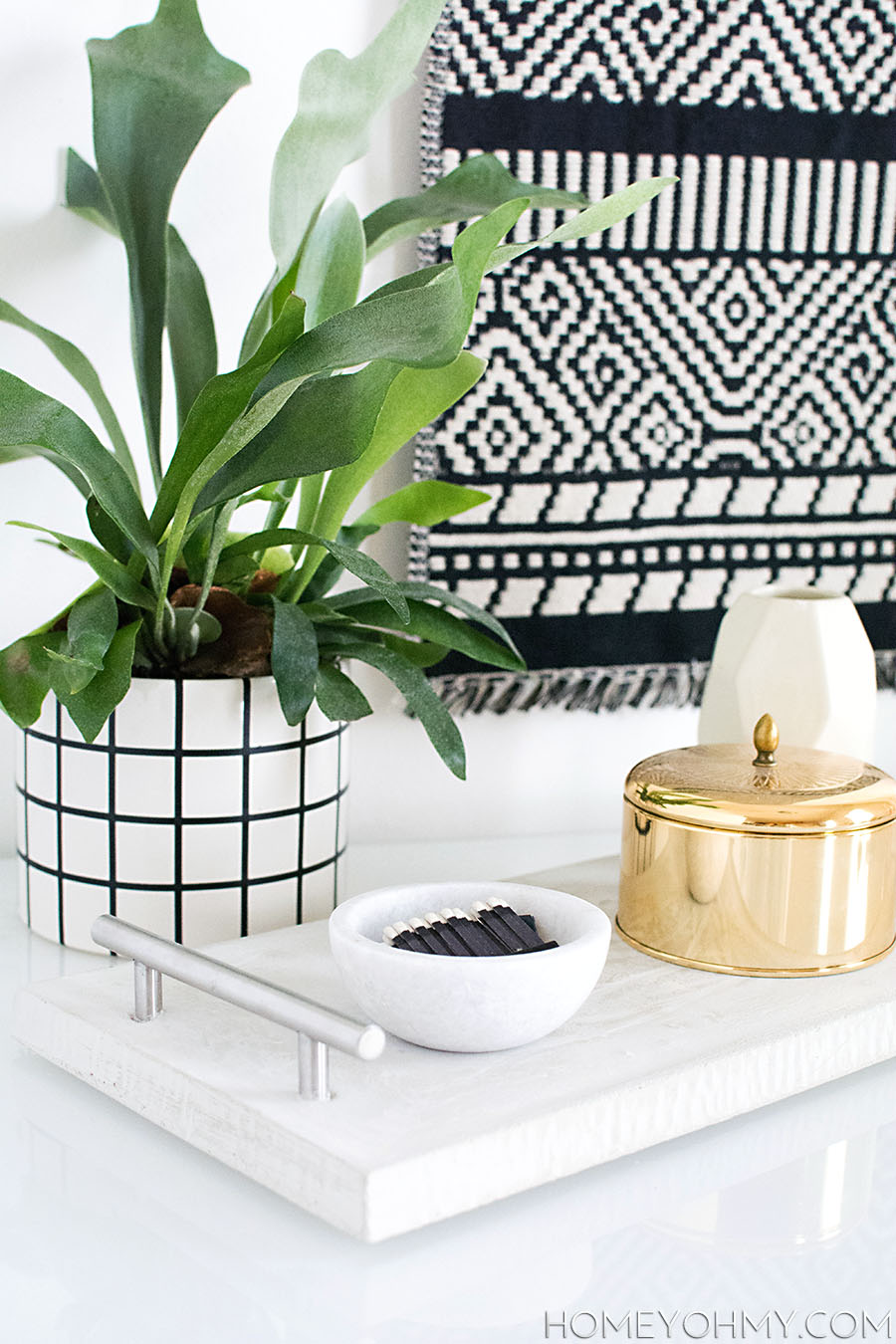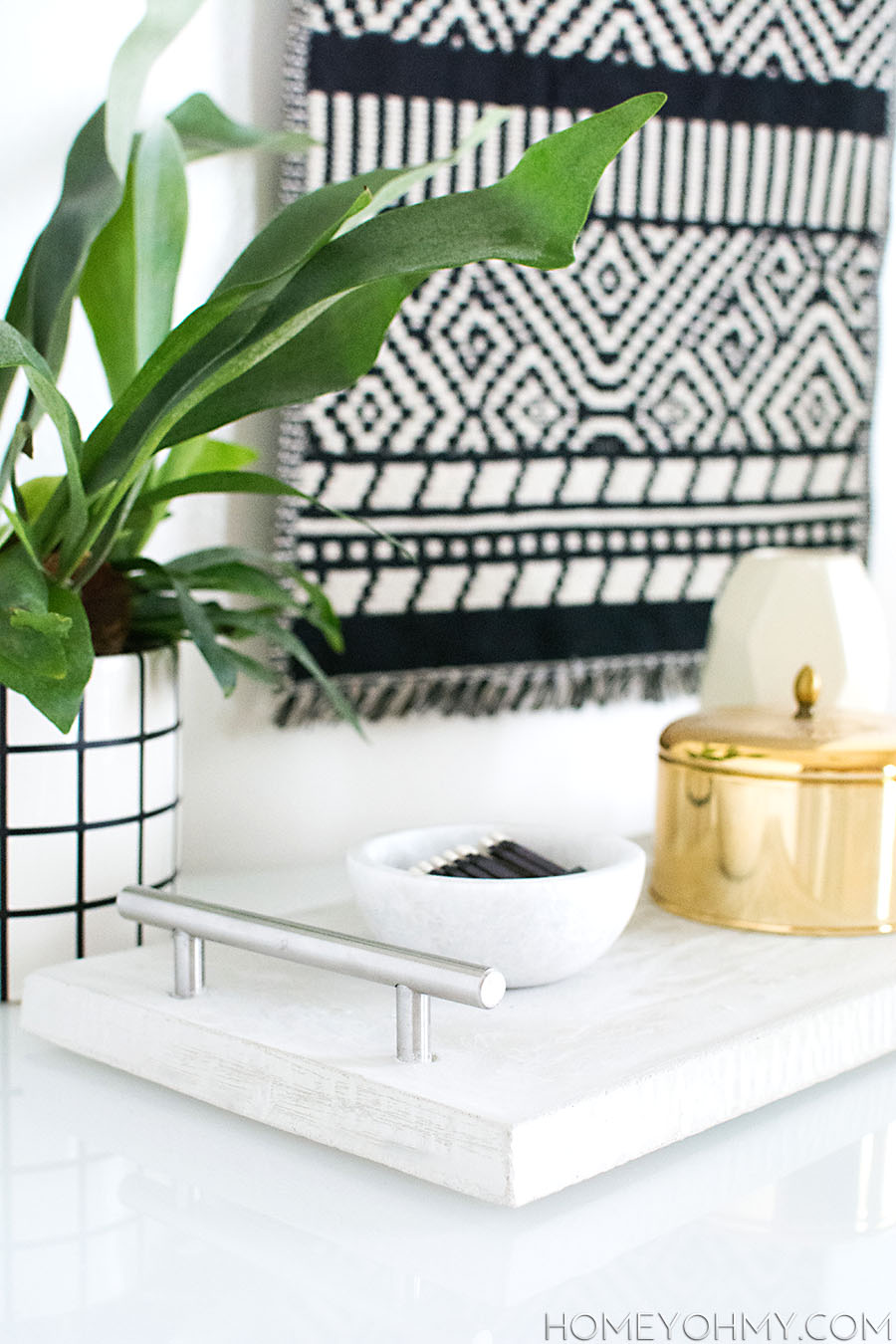 In case you were wondering about the props, the wall hanging is actually just this table runner, the gold thing is this candle, the white thing is a Nate Berkus vase no longer available, mini marble bowl is from Target, and the grid planter I did a DIY for right here!
Other Posts You Might Like