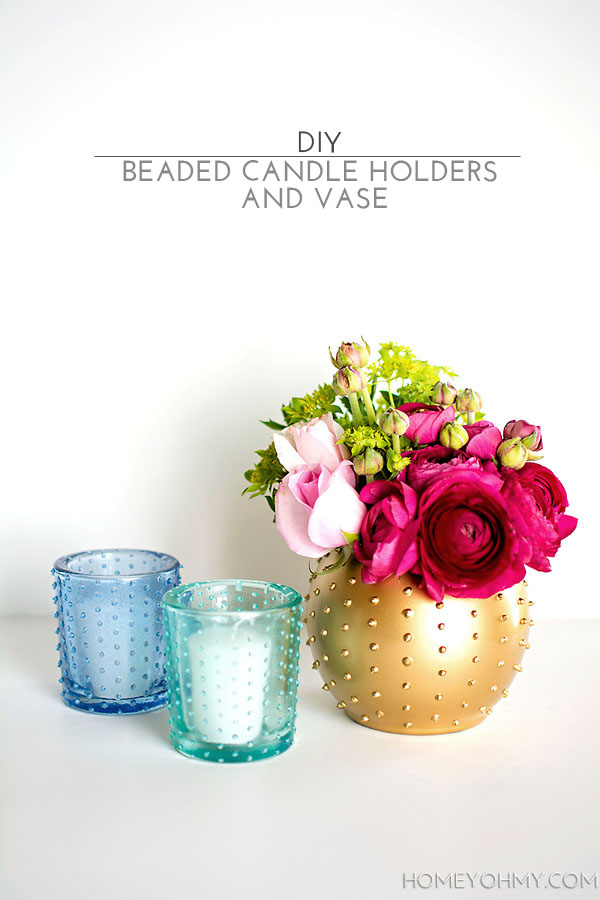 Spring is THE time to experiment with color and I felt like letting my inner garden party goddess come out on this one.  Inspired by the milk glass vases in my previous post, I wanted to try my hand at creating some beaded glass with color.  I came across this amazing tutorial for beaded glass at Damask Love and had to try it myself.  Of course, I went with creating two of my favorite things- candle holders and a vase.
I started by dotting on clear transparent paint onto plain glass candle holders.  The paint goes on white but it dries clear.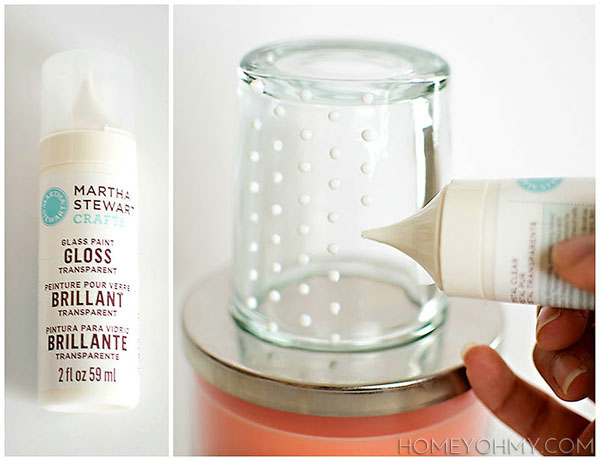 I set this candle holder upside down on top of a candle jar so that I could rotate it by turning the candle jar and then leave it there to dry.  I used random odd objects from around my apartment for propping up each candle holder like this.
After letting the dots dry for 24 hours, I painted the candle holders with colored transparent glass paint.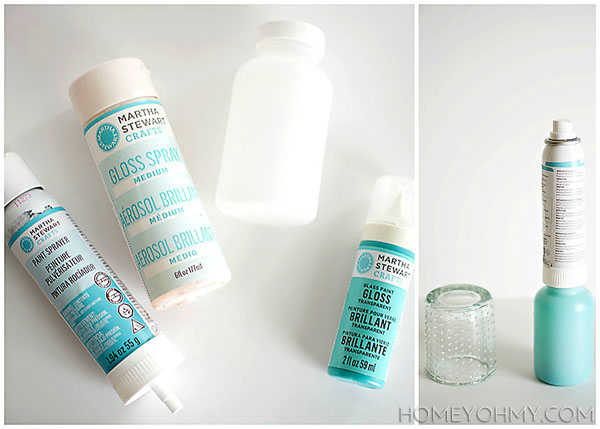 Now this part is really cool.  I used the Martha Stewart Glass Spray Paint Kit to turn the glass paint into spray paint.  Pretty neat, right?  It comes with glass medium, an aerosol can, and a bottle.  All it required was mixing the glass medium with transparent glass paint in a 1:1 ratio then attaching the aerosol can to the bottle.  Unlike regular spray paint, this stuff doesn't need to be shaken throughout use, so I just sprayed each candle holder straight on through.
The paint looks cloudy when first sprayed, but turns transparent after it dries.  I sprayed on two coats of paint for each candle holder before letting them all dry for a day.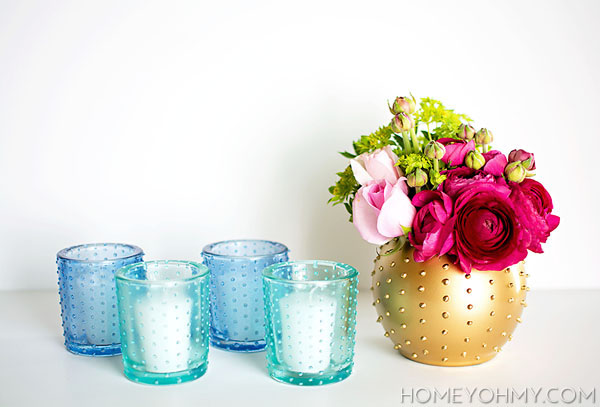 I couldn't decide whether or not I wanted to go with teal or more of a true blue, so I went with both!  For once I'm glad I was indecisive because I'm loving how both colors look together.
And as for the vase…
I dotted this round vase the same way with the clear paint but spray painted it gold instead of going with the glass paint.  Yup, it's hard for me to resist adding gold to anything.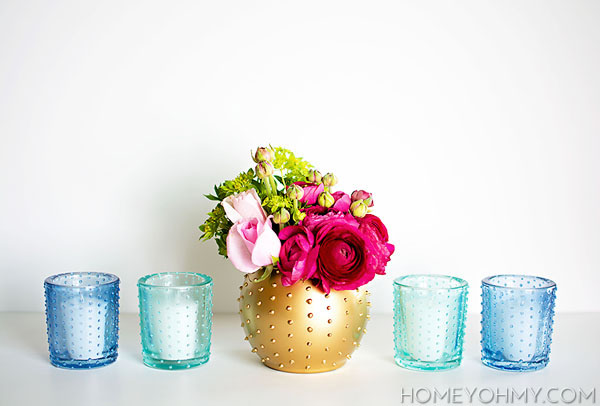 A bit of a different project for me, but I'm excited to be dipping my decorating feet into color this Spring, especially with flowers.  I'm loving the flowers in this arrangement and how they pop next to the blue and teal.  Seriously, makes me want to have a garden party.
So there's more… some other talented bloggers have posted Spring decorating projects as well and we've all come together for a blog hop!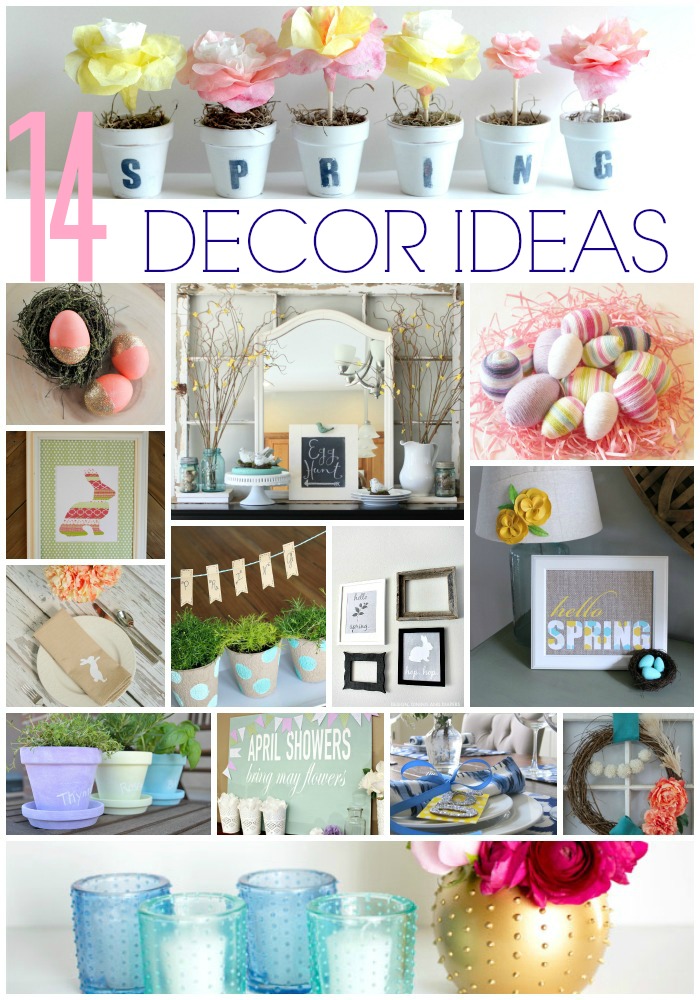 We're also hosting a Spring giveaway for a $150 Target gift card!  Enter below in the Rafflecopter widget and make sure to hop around to all the other blogs linked at the end of this post to see what everyone created!  Good luck and happy Spring :).
The Turquoise Home | Tiny sidekick | The Blissful Bee
Making Home Base | One Krieger Chick | Design, Dining and Diapers

Just a Girl and her Blog | Designer Trapped in Lawyer's Body
The Happy Housie | Place Of My Taste | Create Craft Love
This Is Happiness | Homey Oh My | House by Hoff
Other Posts You Might Like