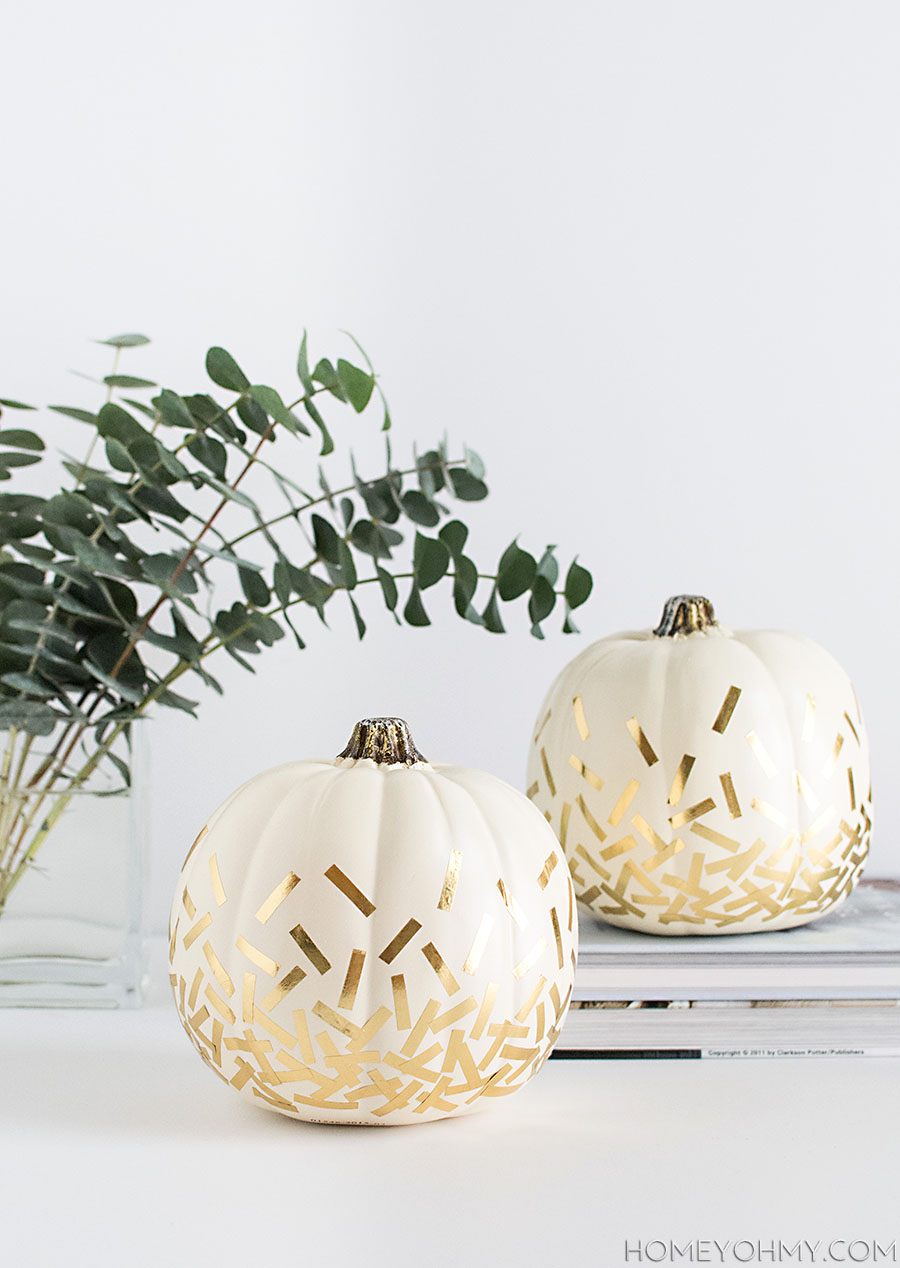 September 1st, guys.  Kind of agree it might be a little too early for pumpkins, especially in the sense of not wanting to cut summer short, but we are approaching my favorite season so I'm down to get a head start.  Plus, it's the first Michaels Makers challenge, and this month's theme is………………….. craft pumpkins.  Maybe you already guessed that!
I generally don't prefer craft pumpkins over real pumpkins unless they're white, because I've found it pretty hard to find bigger white pumpkins that aren't awful.  So for how much I love the way white looks with gold, bring on the craft pumpkins.
Materials:
–craft pumpkin
-Washi tape
-scissors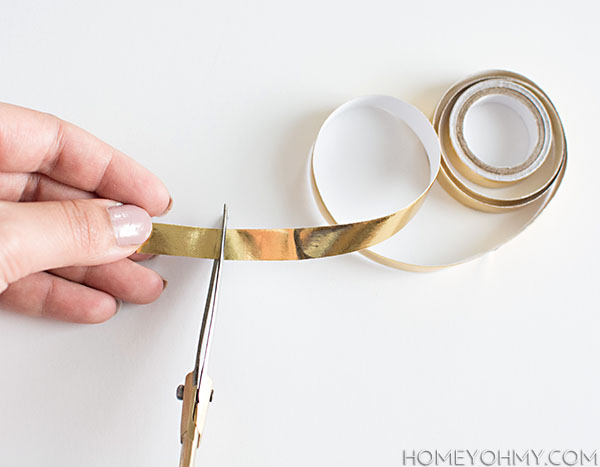 I used this gold Washi tape from Michaels that has a paper backing, which makes it easier to work with, but any regular Washi tape would work, too.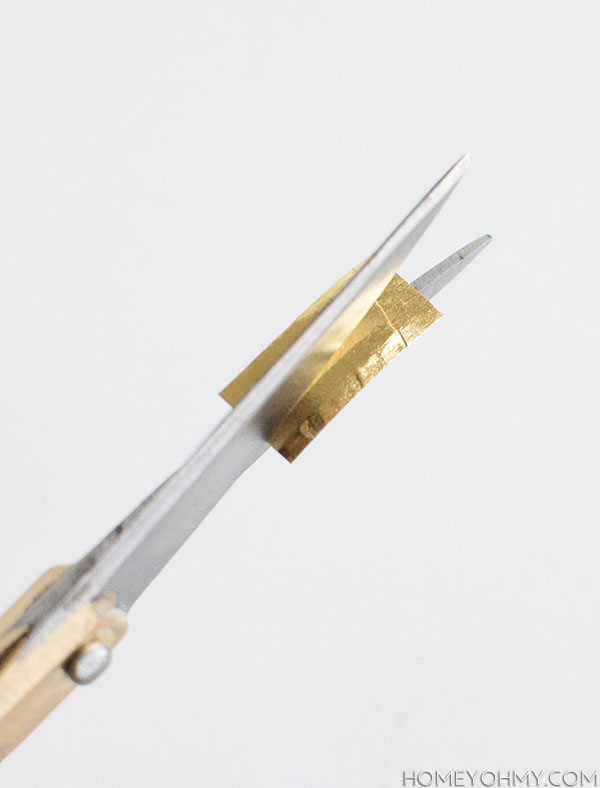 I cut up one inch pieces of Washi tape, then cut each piece in half length-wise to create these skinnier confetti-like pieces.
All that's left is to peel off the backing of each piece and stick them onto the pumpkin.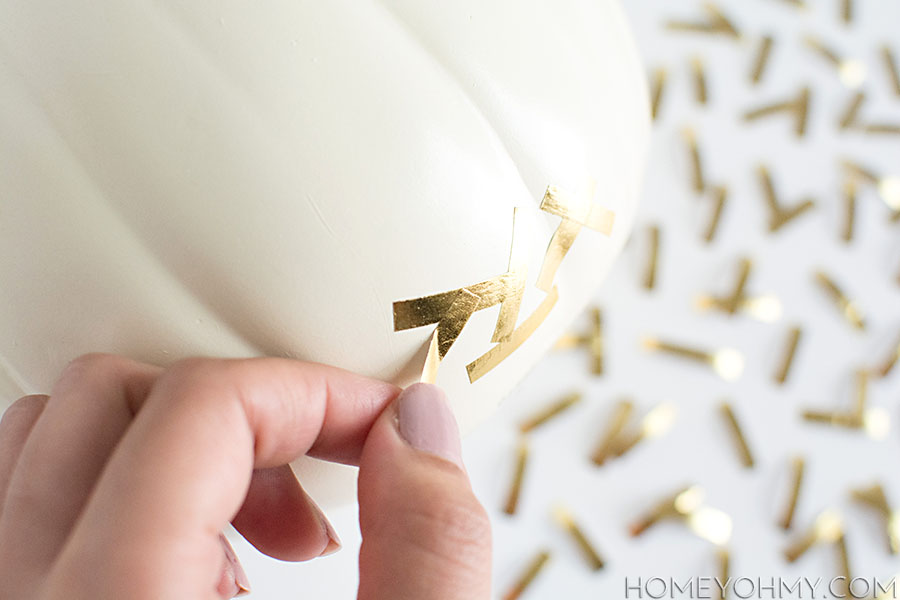 I made the confetti more concentrated at the bottom of the pumpkin, then thinned out the placements as I moved up to make it look like the confetti is falling.
It does take some time to cut up all the pieces, but I promise, it's fun (promise does not hold if you generally don't enjoy cutting).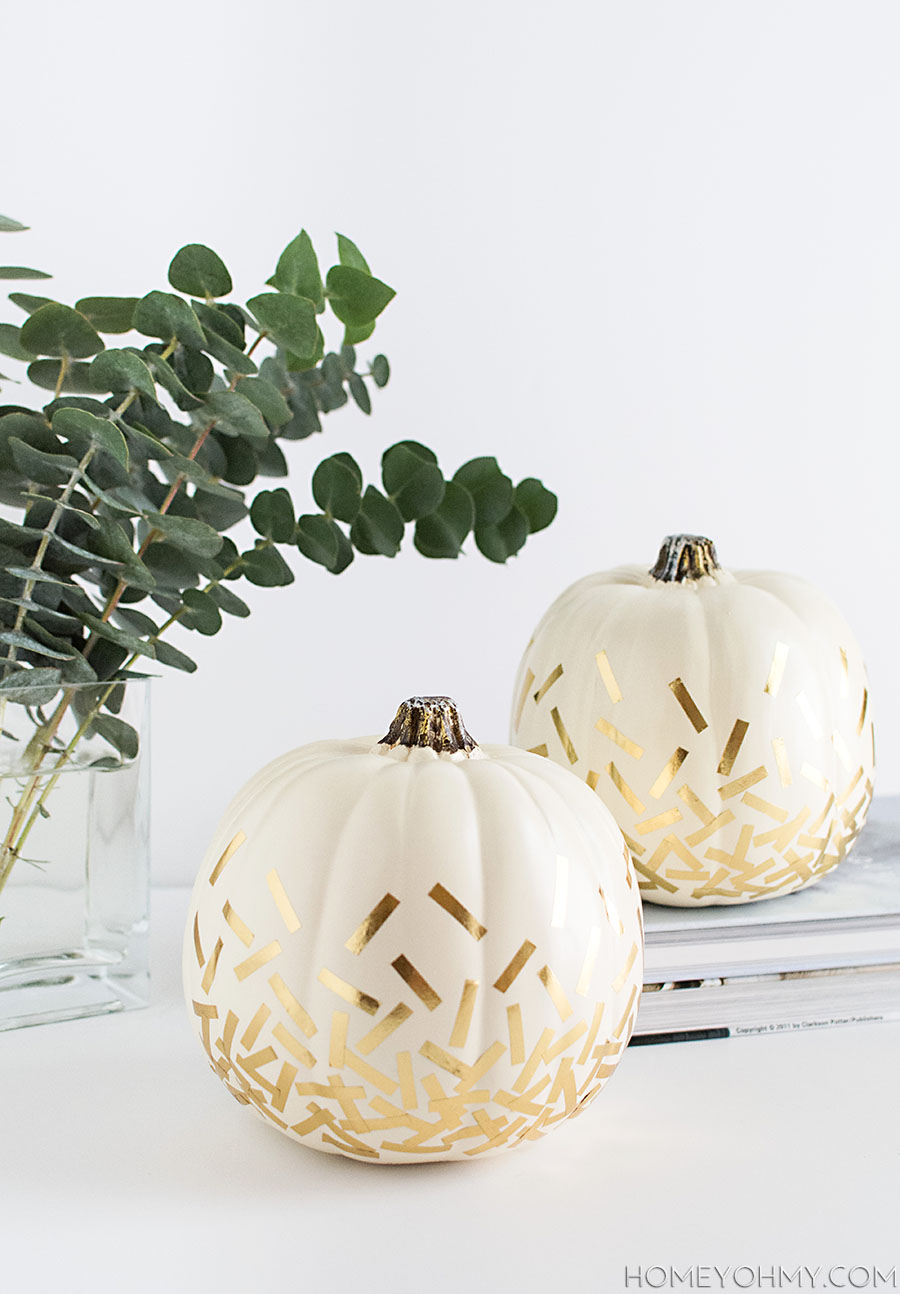 Cute??  I imagine these making pretty good desk buddies.  Not sure yet if there's a theme I'm going with for fall, but I think keeping things neutral is probably the way I'd go.
To see more ideas on decorating pumpkins, check out what the other Michaels Makers are sharing in the link-up here!
Other Posts You Might Like