We're still in the stage of decluttering the bedroom, the biggest task being putting the furniture up on Craigslist which I don't at all consider the most fun thing in the world, but it's going to feel sooo amazing if we can get to a clean slate before redoing the space to be calm, clean, and relaxing like these spaces.
I know, I already did a post on minimal bedrooms but I'm just not over them and find myself browsing this category the most during my Pinterest binges.  For me, these bedrooms make up the ideal scenery for rest and relaxation.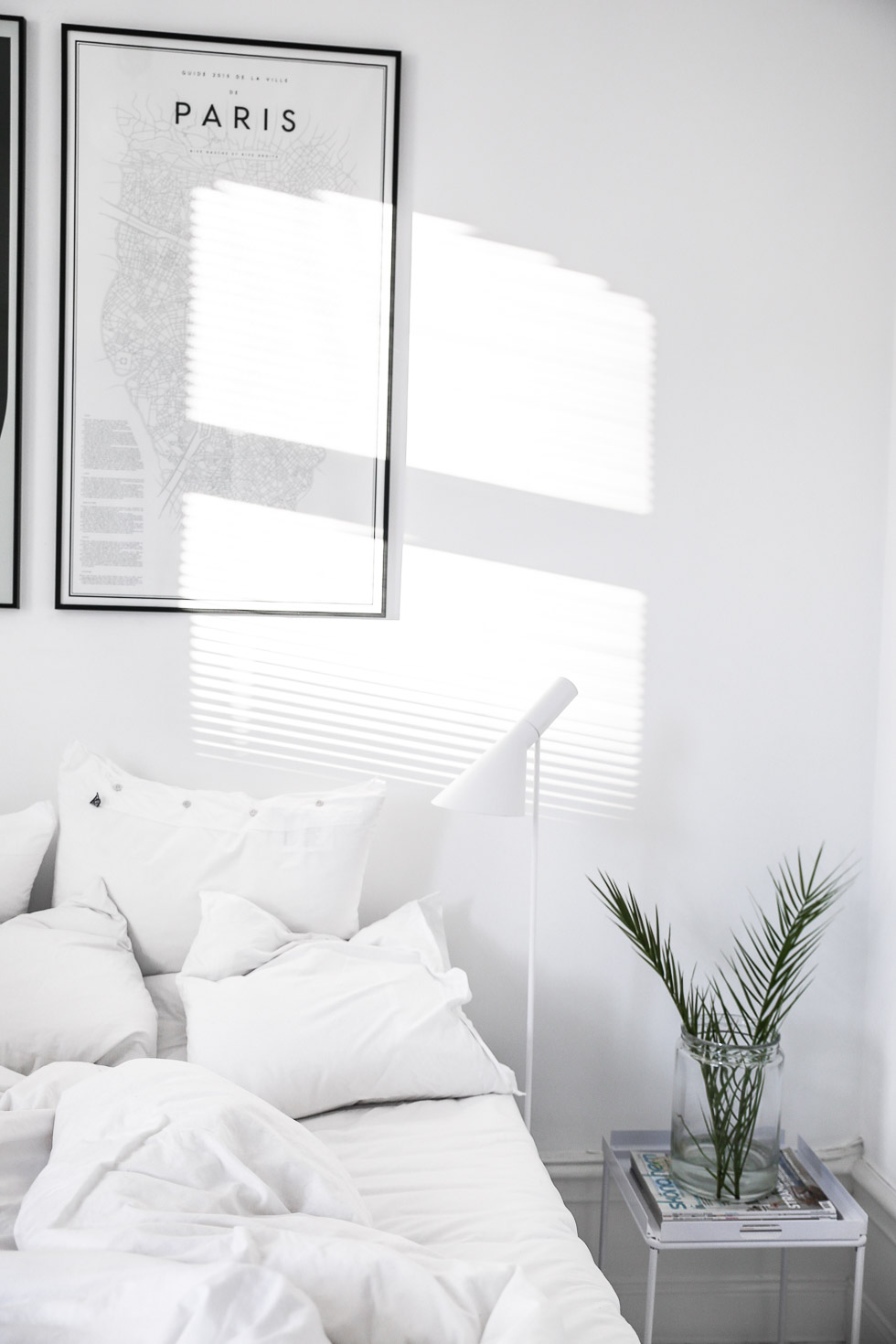 Me and black accent walls.  We kind of have a thing.
I was pretty set on sconces initially, but now I'm highly considering hanging pendant lights.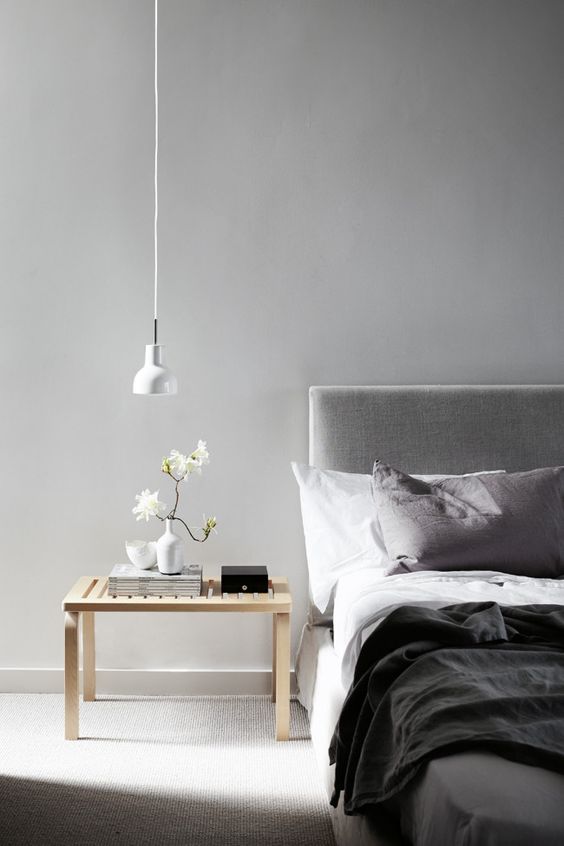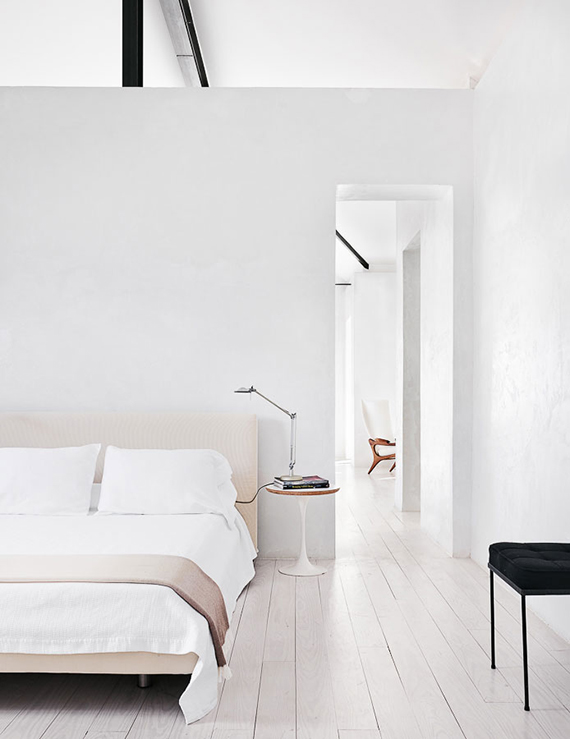 This is it. Dream bed right here.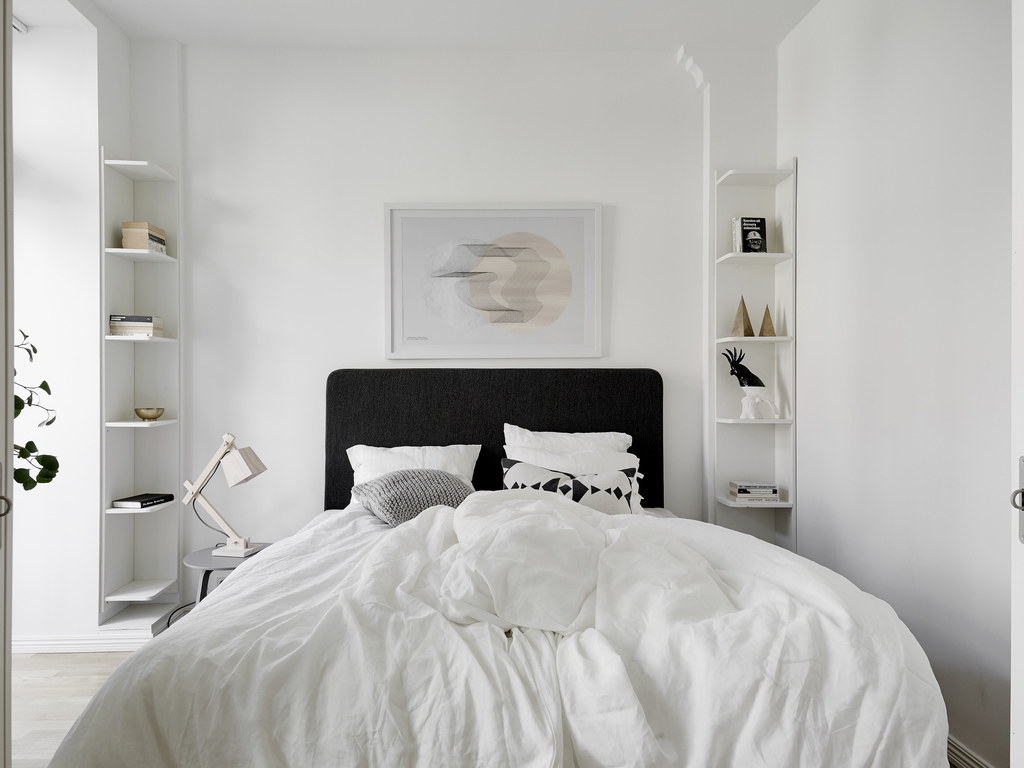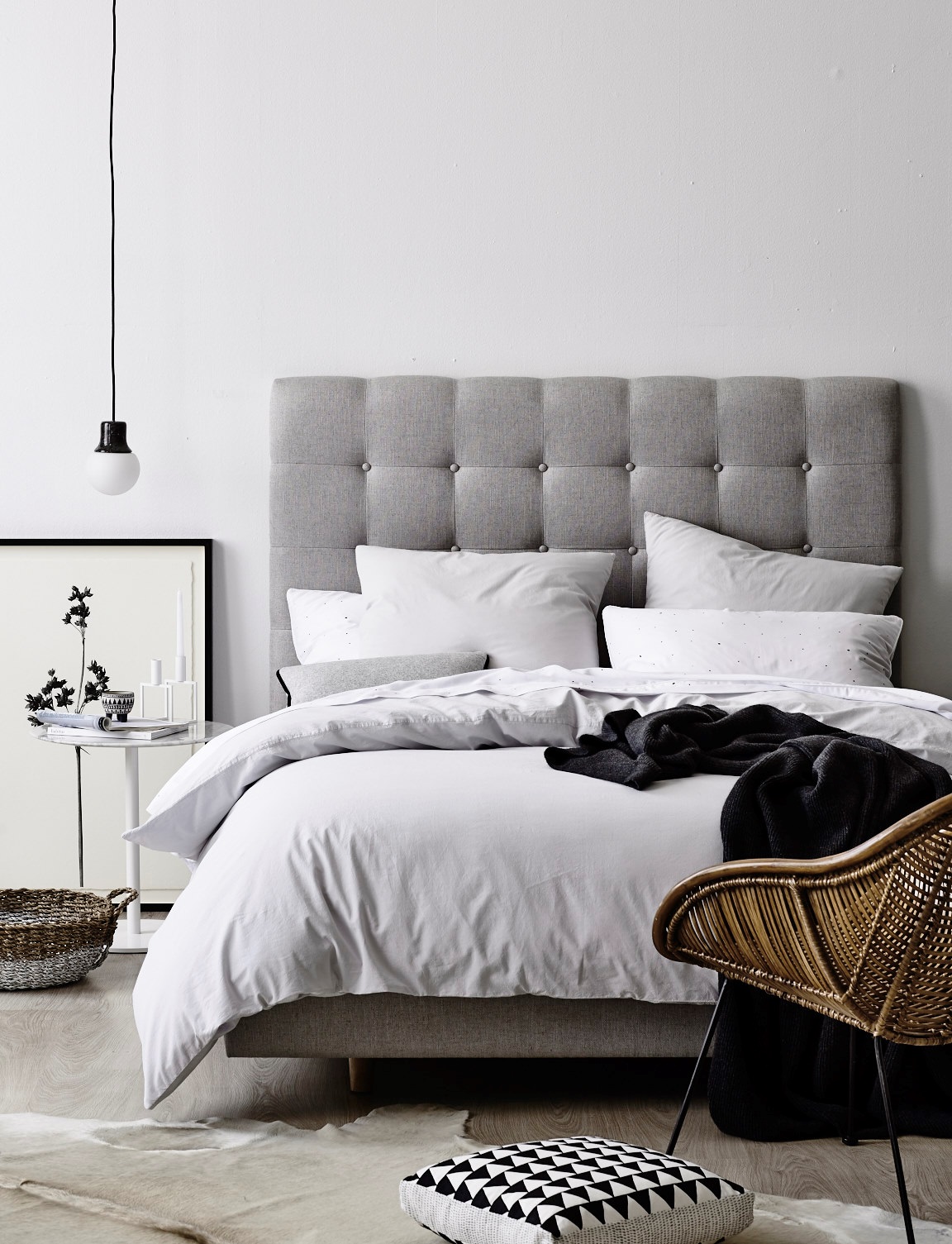 I thought I was over tufted headboards, but I really love this one and the styling.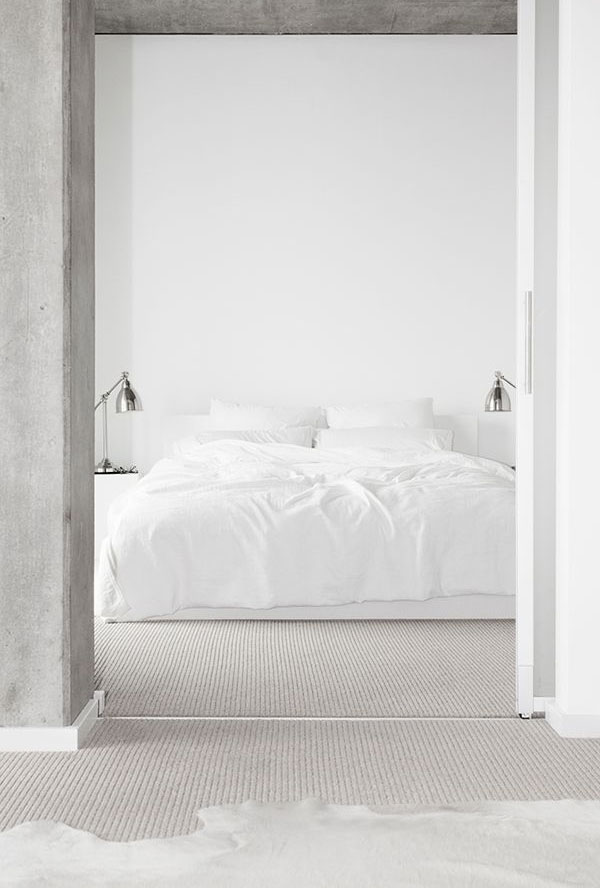 I wouldn't go this extreme, but this one struck me the most.  Makes me want to inhale deep and exhale with an audible sigh.  You, too?
Images: 1 | 2 | 3 | 4 | 5 | 6 | 7 | 8 | 9 | 10 | 11 | 12 | 13
Other Posts You Might Like