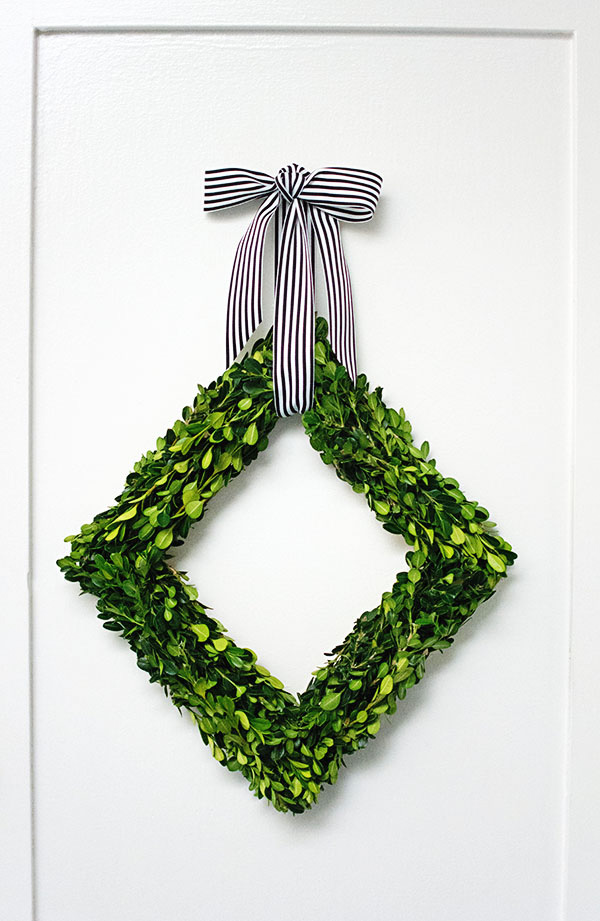 You might be thinking that you don't see a lot of wreaths around here, and that's because I haven't made any!  This is the first one, and I went with a classic.  Boxwood wreaths are a holiday staple, but I wanted to give it a little twist while still keeping it really simple, so I created one in a diamond shape.  The hardest part was creating the diamond form, which wasn't all that bad, so other than that it was pretty easy to make.
I'm honored to be sharing this DIY at Design*Sponge today.  Go check it out, and as always, let me know what you think about it!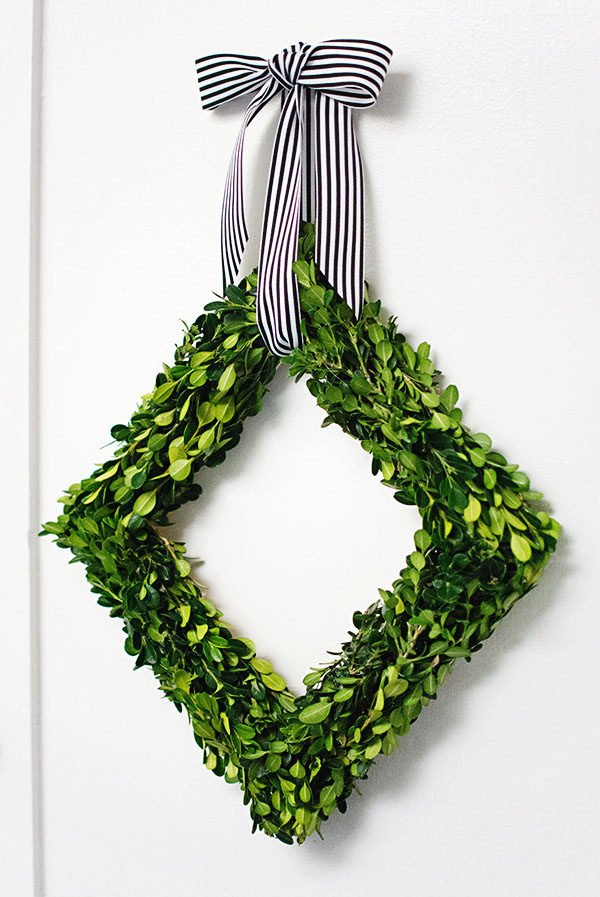 About the ribbon… why is it so hard to find thinly striped black and white ribbon?  Or is it just me?  If you've been looking for one, you can find the one I used here.
If you missed the link, find the tutorial for this wreath over at Design*Sponge!
AND, I used the leftovers from this project for my boxwood and pine cone gift toppers.  Check that out if you haven't already!
Other Posts You Might Like